Marvel announces a new Storm comic book series, finally (with Ann Nocenti writing!)
The self-proclaimed weather goddess turned punk gets her chance to shine this May
She's been the First Lady of Marvel's Mutants for decades, and starting this May, Storm is finally going to get her time in the sun — no weather witch pun intended, of course — with her own solo five issue series.
Amazingly, this will only be the fourth time Storm has had her own solo title in the nearly 50-year history of the character, with all but one of the titles also being miniseries. (The one attempt at an ongoing monthly comic lasted less than a year, from July 2014 through May 2015.) Akin to recent Marvel series like Symbiote Spider-Man and Gambit, the five-issue mini will be set in the past of the Marvel Universe, with writer Ann Nocenti — who edited the X-Men line in the late '80s — and artist Sid Kotian taking the character back to her punk era, when she first led the X-Men.
"I joke about how cool it is that Marvel 'brings back us old timers to sing our greatest hits' for the Legends series, but it truly is an honor and a joy," Nocenti says in a statement about the new series. "When Editors Mark Basso and Drew Baumgartner then asked me to write a story with 'punk' Storm, I wanted the story to reflect her outfit. I thought about punk musicians like Iggy Pop and the Sex Pistols, and their apocryphal rebellious attitude. So it was exciting to start from there, and think, 'What would Storm rebel against?' Her own powers? The X-Men? Being Team leader? I knew it couldn't be classic Storm, always calm, regal and serene. It should be a wild Storm, running from herself. And then I picked up a stack of current X-Men, and really loved the exciting new places the X-Men have gone, and was inspired by those stories. So that even though this story takes place long ago, there are hints in Storm, Kitty Pride, and the other X-Men as to who they will become in the future."
By Nocenti's statement, Storm (like the aforementioned Gambit) seem to be part of a soft-relaunch of the X-Men Legends series. It appears Marvel is opting to have what would've been issues/arcs of the X-Men Legends ongoing series to be standalone miniseries.
Plot details for the series remain vague, but Marvel is teasing the arrival of a new "elemental power" that may or may not be connected to "an all-new villain that will threaten to tear her apart from her team… and what she thought she knew about herself!"
The cover for the first issue comes from artist Alan Davis — who actually drew some X-Men issues during Storm's punk phase the first time around. Look at the full image below.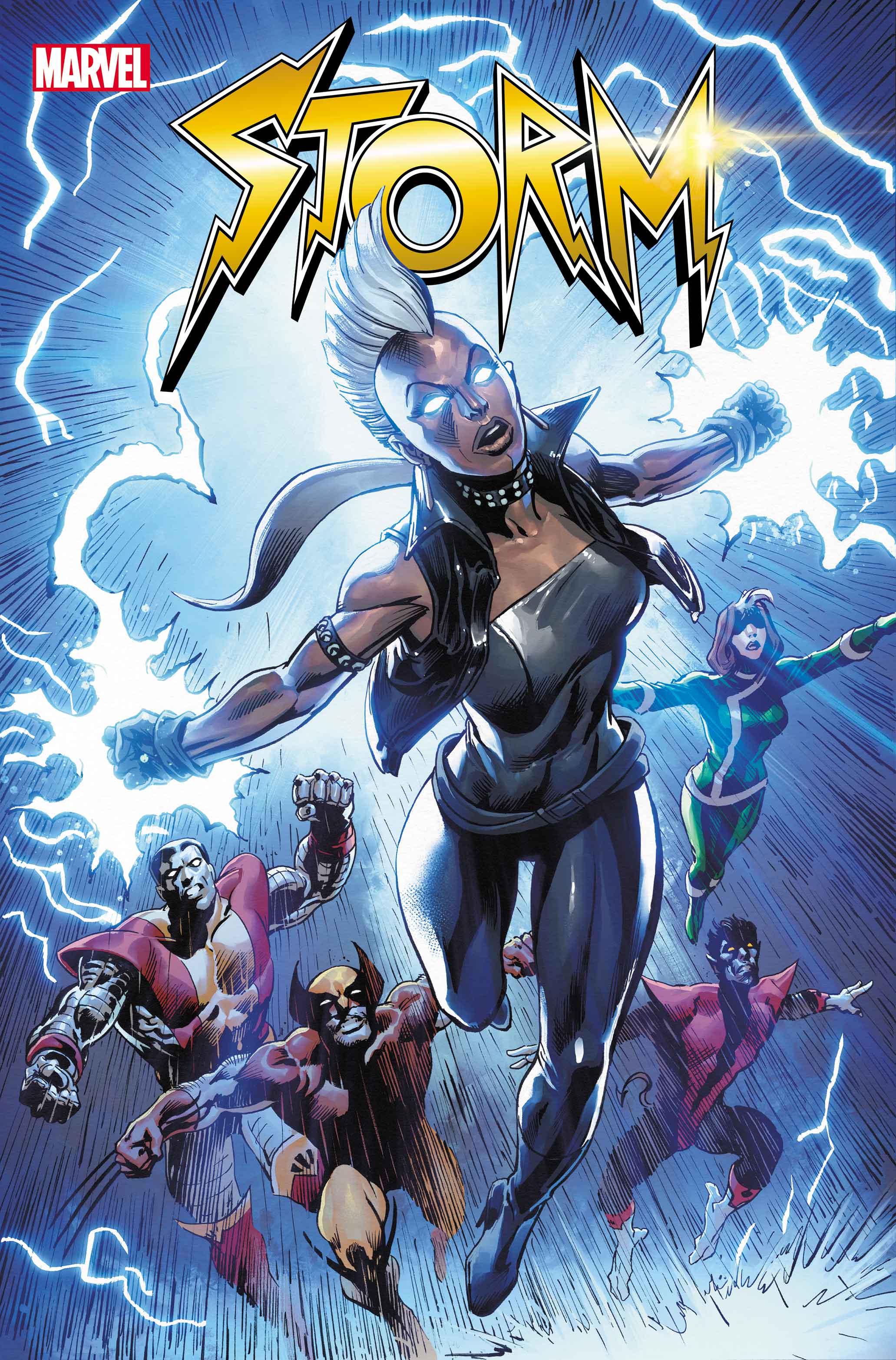 Storm #1 (of 5) will be released May 24, 2023.
---
Wondering what's happening in the X-Men books right now? There's multiple Wolverines, as it turns out!