The empowering potential of cosplay: Yaya Han shares her story, and how she helps others
One of the world's biggest cosplay stars, Yaya Han, opens up about her path and giving back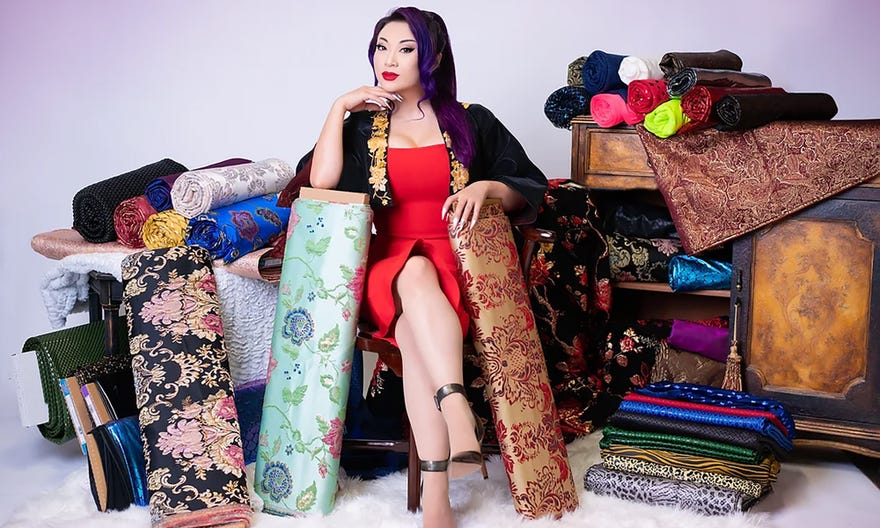 Thank you to McDonald's APA Next for sponsoring this article and video. Popverse was paid for our time in creating this.
Cosplay is a a welcome sight at comic conventions, social media, and in everyday life, and one of the stars of the cosplay scene is Yaya Han.
Han has been a part of the cosplay community for over two decades, and in recent years has risen to cosplay royalty with over 200 conventions under her belt, and appearances on Syfy's Heroes of Cosplay and TBS's King of the Nerds.
"I know every year it seems crazier," Yaya Han tells Popverse. "So I just feel blessed to be able to grow up in this community and also evolve alongside it. Cosplay really went from this underground, you know, very misunderstood hobby to now it is a industry; it's a creative industry."
As a cosplayer, model, costume designer, and now cosplay judge, Han has risen to the top - but she's all about helping others get there as well.
This article is sponsored by McDonald's APA Next Education program. APA stands for Asian Pacific American, and McDonald's has been supporting APA students with higher education resources for 15 years. Through this partnership with McDonald's, Popverse is further spotlighting education about Asian Pacific American cultures, and also empower aspiring creators like Yaya Han to pursue their passion.
How Yaya Han empowers cosplayers to reach their potential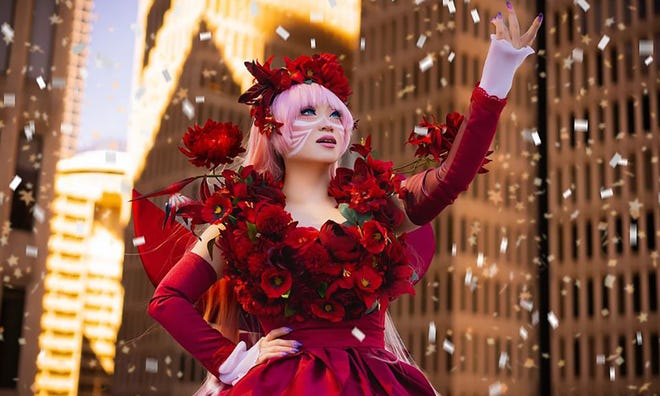 Yaya Han attends over 20 conventions in an average year (and in some years, even more!), and she makes it a regular habit to not only engage with fans but with budding cosplayers.
She co-wrote the 2013 cosplay how-to book 100 Incredible Costume & Costume Ideas: A Showcase of Creative Characters from Anime, Manga, Video Games, Movies, Comics, and More!, wrote her own with 2020's Yaya Han's World of Cosplay, and recently at October's MCM Comic Con hosted a packed panel coaching others on long-term success in cosplay.
"It is a creative industry that is now very much part of the mainstream," she continues. "I love seeing families cosplaying, and people from all walks of life understanding what is that we do and wanting to join in."
Yaya Han's secret origin in cosplay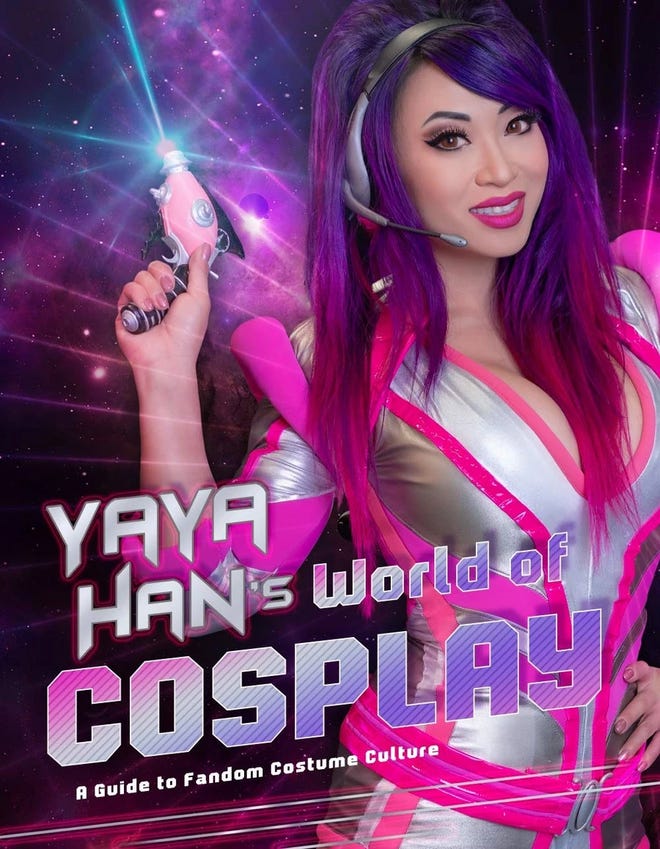 Yaya Han is an idol to many in the cosplay community, but she hasn't always been a celebrity - she started as a fan herself, with her own idols in the scene.
"I discovered cosplay at Anime Expo 1999, and there were these cosplayers from Japan that that were just absolutely unbelievable. And there was a pair called Barbie and Kaia and they were my first cosplay idols. They were like fashion designers back in Japan," says Han. "So they knew how to make these incredible garments and they truly look like they stepped out of Sailor Moon or Cardcaptor Sakura, or they did Five Star Stories."
"They made truly next level costumes, even to today's standards," Han continues. "And they did this in 1999. So they absolutely showed me where you could go. And I was still very far away from getting there, but I was like, I knew what's possible. So I could always, like, work up to it."
While she didn't have any training in sewing and crafting, she did have a used $40 sewing machine and a thrift store sewing book - and a passion. She used that to rise in the cosplay world, honing her skills and attending various conventions to become not just a notable cosplayer that won competitions, but to the point she began judging those competitions.
Yaya Han's perspective as a cosplayer turned cosplay judge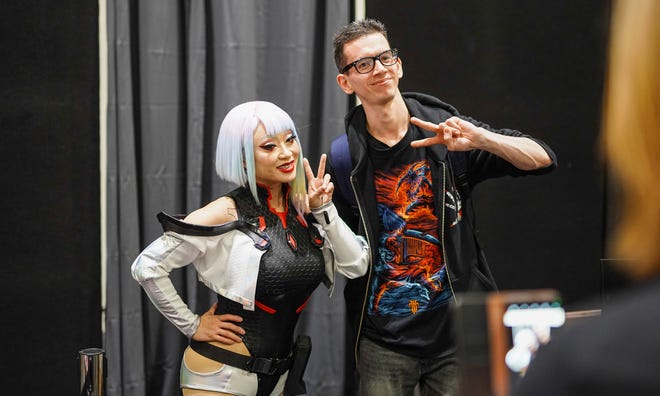 Over the years, Yaya Han has created over 400 cosplay costumes - and appeared as a judge on TBS's King of the Nerds, as well as ReedPop's Cosplay Central Crown Championships for several years.
"I always wanted to participate as a judge because I know what the contestants are going through and I want to support them to the best of my abilities," Han says. "And I've gotten to judge some of the biggest contests in the world."
One of the biggest is the aforementioned Cosplay Central Crown Championships - an international cosplay tournament whose finals were held in October at MCM Comic Con in London. This year's event was the third time Yaya Han has judged the finals, and as she tells us, "it is incredibly tough."
"The entries just get better and better every year. People are becoming more ambitious. They're also becoming way more thoughtful," she tells Popverse. "Like you can tell they really picked this costume for this contest. They've thought about it and dreamed about it for years. So as a judge, I mainly want to be there to to recognize their work."
Yaya Han's approach to judging cosplay competitions isn't to pick out any perceived mistakes, but to focus on the amazing amount of work that has been put into the outfits (and in some cases, performances).
"The first thing I want contestant to know is that judges are your biggest cheerleaders; we are there to root for you," say Han. "And as for what we're looking for, costliest at such a high level, no doubt, we just want to see clean execution and we want to see thoughtful process."
Han says its important for cosplay competition contests to be able to explain why certain materials were chosen, and why the outfits were interpreted in certain ways.
"Make sure that judges understand how you chose to do something," she says. "And then we just want to see the techniques executed with finesse. And in the end, the costume that will win is the one that just put the most effort into those details that are may not be visible from far away, but make the costume really complete."
Real life lessons Yaya Han has learned from cosplay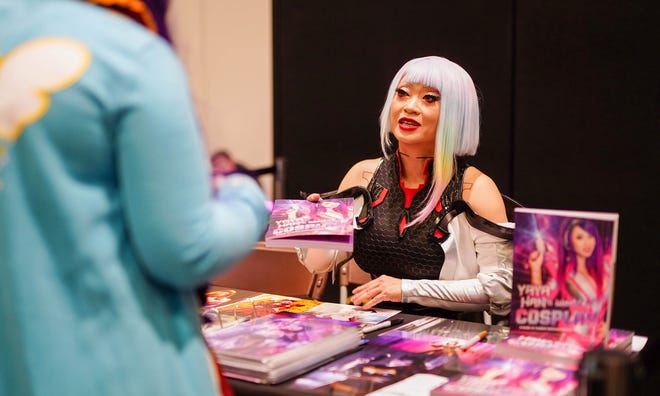 Those lessons about paying attention to the big picture and the small details is one of many real-life lessons Yaya Han sees working in the cosplay community.
"Everything I know is from cosplay," Yaya Han says. "It gives you confidence, and gives you skills that you never could even imagine. I have seen so many people come out of their shell with cosplay; really being able to communicate with people tha maybe in normal, everyday life hey'd be more shy."
Why? Yaya Han says cosplay allows that because when you're cosplay, you are playing someone else.
"When you're dressed as this larger-than-life character, you're not yourself," she says. "I just love that about cosplay. I have always been an advocate of the positive impact cosplay can have on your life, and the fulfillment and joy that can come from it."
What Yaya Han has accomplished, and what she is advocating through her work in-person at conventions and through her books, is admirable - and something McDonald's APA Next Education program itself encourages and does in its own way.
For more on McDonald's APA Next program, visit www.apanext.com. This and further stories in the continued partnership with McDonald's and Popverse can be found at this dedicated Popverse microsite.