A new Zombie Ghost Rider is blazing into Marvel Comics
Is Ghost Rider a zombie? We finally have an answer
Is Marvel's Ghost Rider technically a zombie? It's a question I've often asked myself, given his undead status. But now I know the answer. Ghost Rider is not a zombie.
But now there is one.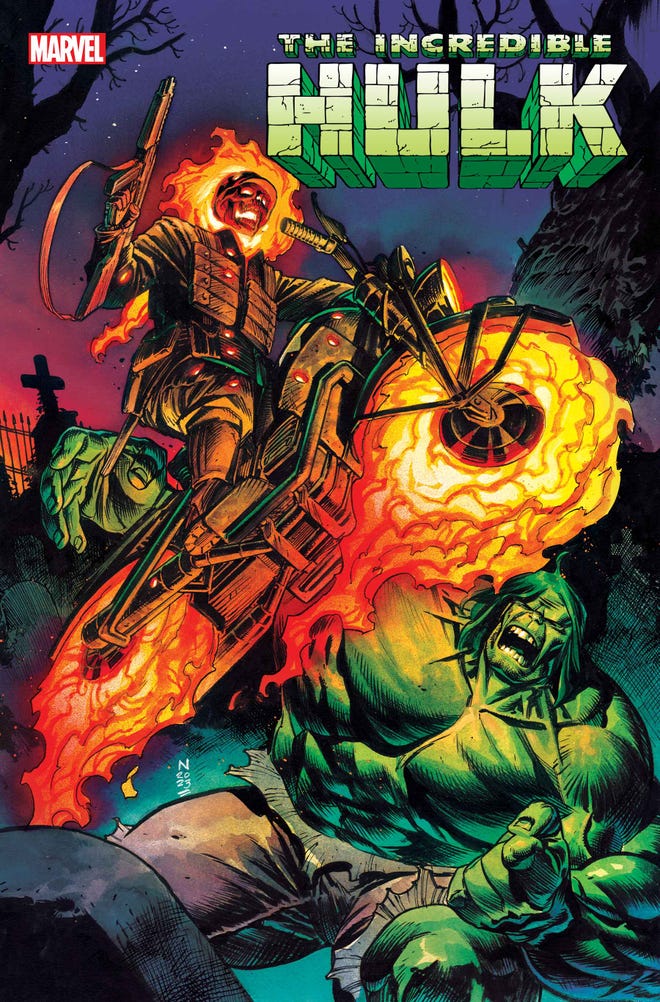 During the Marvel's Heroes, Hulks, and Super Soldiers panel at San Diego Comic-Con 2023, it was announced a new Marvel character - Zombie Ghost Rider - will be debuting this November. That on-the-nose nameis courtesy of Phillip Kennedy Johnson, who will be debuting the character in his Hulk run.
From what we're told, the Hulk will rouse an "undead Spirit of Vengeance" while in Texas. While the Zombie Ghost Rider's origin isn't known, Marvel says they're "a 100-year-old Ghost Rider".... so they died in 1923?
And they're wearing a US Army issue uniform.
Look for Zombie Ghost Rider to debut this November in Hulk #6 by Phillip Kennedy Johnson and Nic Klein.