The pulp hero Zorro returns with a Batman-esque origin (and a muscle car)
Zorro, the gothic masked hero who inspired Batman is being revamped to be more like Batman.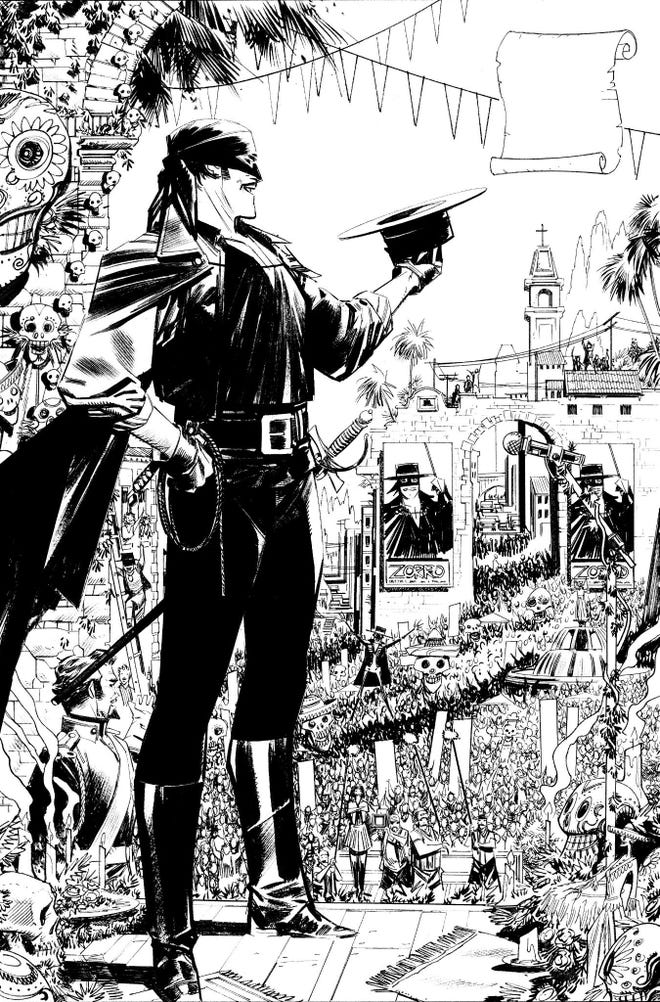 The hero that inspired the DC superhero Batman is returning to comics in a big way, with a popular Batman artist/writer helping make it happen.
The masked pulp hero Zorro is returning to comics this October with a four-part miniseries by Sean Gordon Murphy and Massive Publishing. Zorro: Man of the Dead is described as Don Quixote meets Narcos, but in a modern-day setting.
"Diego is a young man who's convinced that he's Zorro—as a child, he had a psychotic break after witnessing the murder of his parents by the drug cartel in his village," says Murphy in the announcement. "To cope with the trauma, he embraces the 200 year old legend of Zorro by putting on the mask, training with the sword, and waging a war against the Narcos to free his people."
Yes, Zorro is getting a Batman-esque origin.
From the looks of the poster (below) being handed out at Massive's booth at San Diego Comic Con, this new Zorro will also have a muscle car.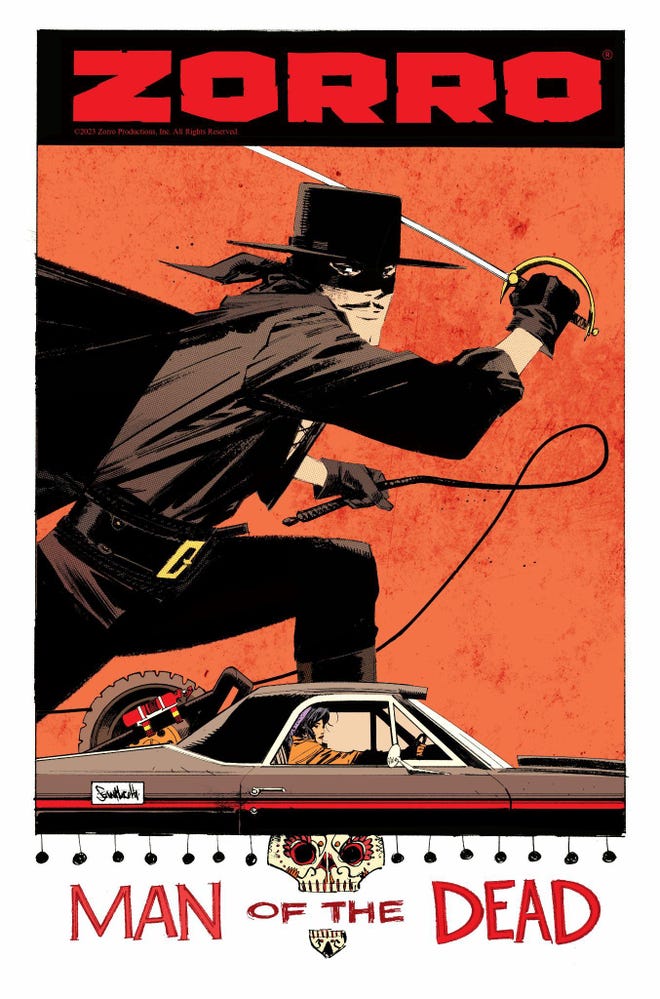 Murphy has been teasing the Zorro project for months, and is working on this as a break from his DC franchise Batman: White Knight.
Zorro: Man of the Dead is scheduled to be published beginning in October by Massive, but ahead of that the publisher is preparing a Kickstarter campaign to take money in early for a "premium collected edition" of the book. A launch notification page has already been set-up on Kickstarter.