Best of 2000 AD's success surprised even the people behind 2000 AD
"The sales success has been thrilling"
The first week of February 2023 saw the release of the latest volume in Rebellion's Best of 2000 AD series, featuring work by Alan Moore, Steve Dillon, Al Ewing, Kevin O'Neill, and Alan Davis, amongst many other creators; it's the second volume of six, and follows the launch of the series back in September 2022 — a launch that outstripped expectations from the publisher, selling out almost immediately and having to be sent back to print within two weeks.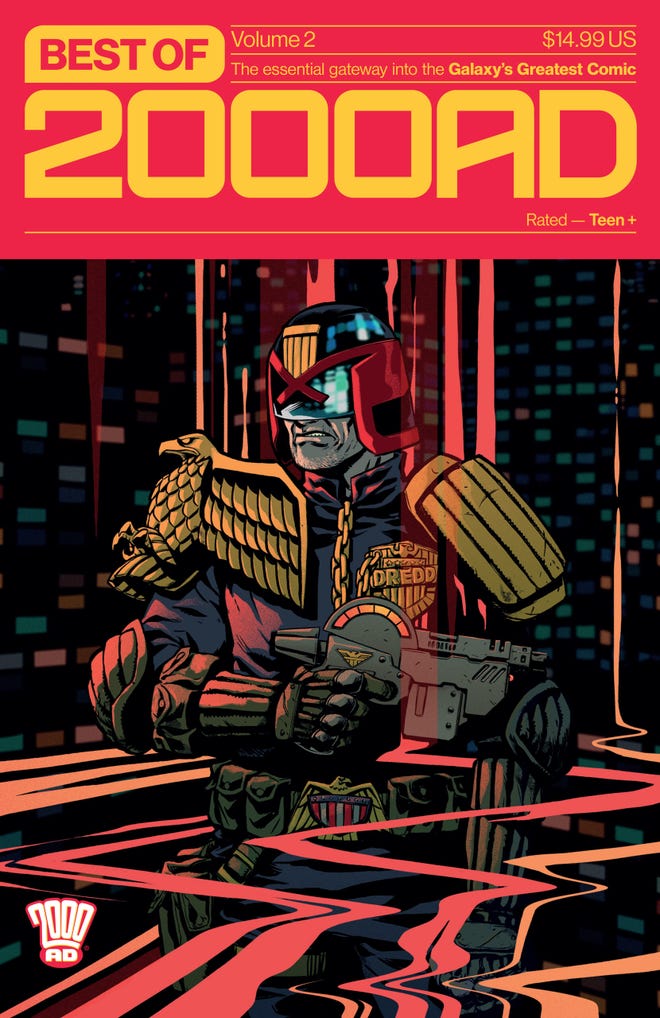 Since its release, Best of 2000 AD Vol. 1 has sold around 5,000 copies, according to the publisher — a feat even more impressive when you consider that Marvel's best-selling graphic novel in 2021 sold just over 10,000 copies in a 12-month period. With sales of around 2,300 in the North American market alone, Best of 2000 AD Vol. 1 lands in the upper echelon of collected editions and original graphic novels from mainstream publishers like Image Comics, DC, and Dark Horse, suggesting that the combination of a star-studded creator line-up and an attractive price point was enough to convince retailers and readers alike to take a chance on a relatively unknown prospect.
Also worth noting is that the majority of sales on the title have been physical, rather than digital — perhaps because 2000 AD eschews digital retailers like Comixology in favor of its own webstore, or because Tom Muller's design work for the series has convinced audiences that it is each volume is an object to be admired physically in its own right.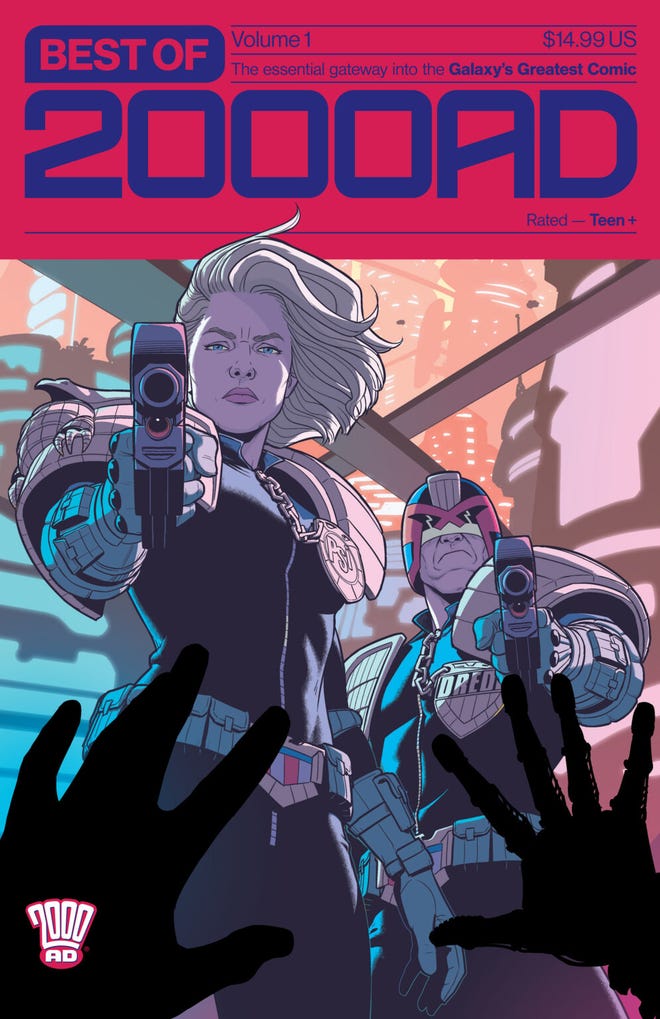 Fascinatingly, the majority of the book's sales came from the US — which edges out UK sales by around 400 copies at time of writing — in a significant break from the norm for the publication, which has traditionally seen most of its sales come from its native country. It's a sign that the first volume succeeded in its ambition to break 2000 AD into a new market.
"Best of 2000 AD was designed to open up 2000 AD to new readers and it's clear from all the feedback we've had that we achieved that," 2000 AD Brand Manager Michael Molcher told Popverse via email. "The sales success, including its first volume selling out before it was even out and then hitting #3 in the UK graphic novel chart, has been very encouraging and, as a long-time fan, to see people discover stories like Halo Jones and Brink for the first time, as well as feasting on some perfectly-chosen Judge Dredd stories, has been thrilling. This series is just part of how we're connecting to new audiences and driving people towards supporting both physical titles and comic book stores."
Following the recent release of Best of 2000 AD Vol. 2, the release schedule for the next two volumes has been set, with Vol. 3 releasing May 9, and Vol. 4 following on October 12.
---
Best of 2000 AD's success comes after decades of trying to break the title for American audiences.