The Access Guide to the Black Comic Book Community spotlights Black creators, Black-owned stores, and Black-run conventions
Want to support the Black comics community and don't know where to start? This guide is for you.
The Access Guide to the Black Comic Book Community launched in 2020 as a joint venture from Heavy Metal editor Joseph Illidge, Comic Beat reporter George Carmona 3rd, and Anyone Comics owner, Dimitrios Fragiskatos as "more than a directory of Black comic book creators and the stories they produce. It is a road map for the uninitiated and the veteran comic book reader alike, to find the publishers, stores and conventions that provide kinship, safe spaces, and promote an imaginative variety of experiences through comic books!"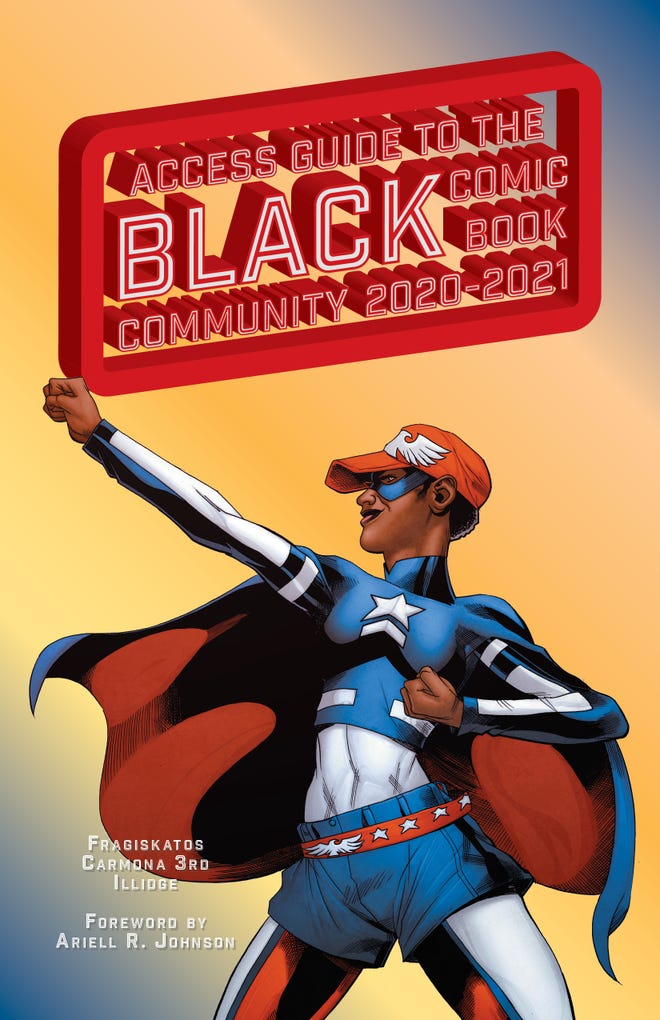 The guide returned with a second updated volume in 2021, with hopes for future volumes in upcoming years. We checked in with the Access Guide team to see what they've been up to.
The Access Guide to the Black Comic Book Community team provided Popverse with this statement about their project:
"The Access Guide to the Black Comic Book Community is the premier resource for people to discover and support Black representation in the comics industry.
Protests against racially-targeted police brutality in the summer of 2020 galvanized the comics industry's support for Black creators and entrepreneurs. Anyone Comics' owner Dimitrios Fragiskatos, Heavy Metal's Executive Editor Joseph Illidge, and Comics Beat contributor George Carmona 3rd became partners in the mission to provide a gateway for people new to comics to support the creators and outlets of the new Black renaissance in comics.
In 2021, the industry stepped up and increased the production of books with Black contributors by 33%. Proportionally, the same level of Black-owned businesses in the industry (stores, conventions, and publishing) emerged, so Volume 2 of Access Guide to the Black Comic Book Community expanded to chronicle the growth.
The Access Guide of tomorrow will be a more fluid and robust mechanism. Black creators and entrepreneurs are not waiting for permission to create the change they want, and the Access Guide to the Black Comic Book Community will be there to promote their work for the world to see."
Take a look into the pages of 2022's Access Guide and grab your own copy at the link below!
---
Learn more about the Access guide to the Black Comic Book Community at their website here.
---
Check out other comics, creators, and movies that Popverse is spotlighting for Black History Month here.