Ahsoka: Where does Disney+'s new Star Wars show take place in the timeline?
Ahsoka's return will take place in the gap between Return of the Jedi and A Force Awakens
Lucasfilm's next major Star Wars project is the Disney+ live-action series Ahsoka, spinning out of the hit show The Mandalorian. The series, stars Rosario Dawson in the title role of Jedi padawan turned former Jedi who's even more rebellious than those Rebels the franchise is based around.
But wait, isn't Ahsoka from the prequel timeline? And isn't the Mandalorian set decades later after the original trilogy? Yes. We see how you might be confused, so let us help.
Where is Disney+'s Ahsoka on the Star Wars timeline?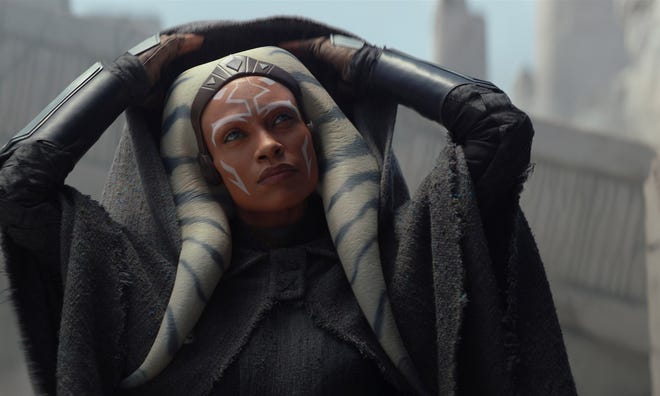 The Ahsoka show is anticipated to take place in 9 ABY - that means nine years after the Battle of Yavin, the climatic event at the end of Star Wars: A New Hope.
9 ABY is the year in which much of the Disney+ live-action shows take place - that being The Mandalorian and The Book of Boba Fett. The Obi-Wan series, doesn't.
While primarily set in 9 ABY, a scene from an Ahsoka trailer showed what appeared to be a flashback scene to the events of the pre-A New Hope movie animated series Rebels, which opens to the door to even more flashbacks on those undocumented years - even, perhaps, during the events of the original Star Wars trilogy.
Where does Ahsoka Tano fit in the Star Wars timeline?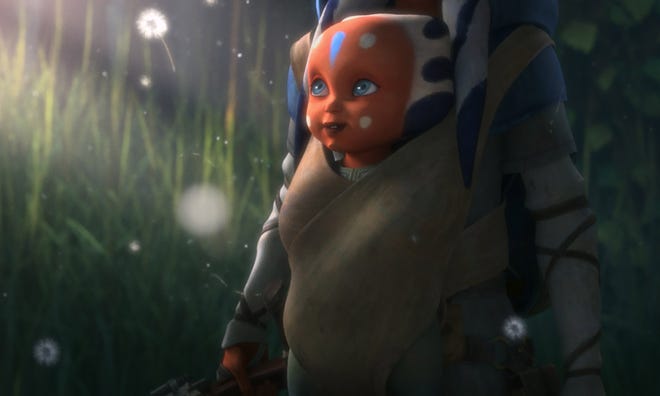 Ahsoka Tano will be 45 years of age at the onset of Disney+, having been born 36 BBY on the planet of Shili. She debuted in the animated series Star Wars: The Clone Wars, which took place from 22 BBY to 19 BBY. She later popped up in Star Wars: Rebels, which took place from 5 BBY to 0 BBY. After that, she's been largely unseen until re-appearing again in 9 ABY in the second and third seasons of The Mandalorian.
Disney+'s Ahsoka will debut August 22 at 6pm Pacific Time.
---
Dive deeper into the time periods of a galaxy far, far away with our Star Wars timeline guide.