Alice in Wonderland takes a turn in Boom! Studios' new Alice Never After
The sequel to Dan Panosian and Giorgio Spalleta's Alice Ever After begins this summer
Sometimes, dreams coming true are just the start of an even bigger nightmare — just ask Alice, who finally got to escape to Wonderland only to find that it's really not the place she thought it was… but then, that's the entire point of Alice Never After, a new five-issue series coming this summer from BOOM! Studios.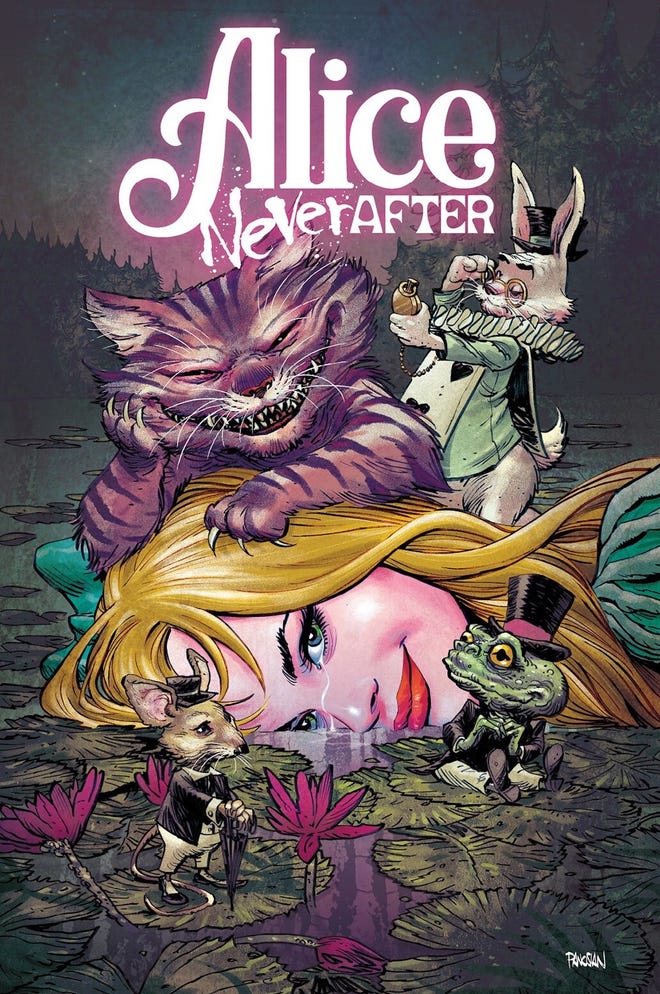 The series is a follow-up to 2022's Alice Ever After, which reimagined the classic Lewis Carroll mythos with a story about a grown-up Alice seeking to escape London and a lifetime of abuse by returning to her childhood escape. Unfortunately, as the new series by Dan Panosian and Giorgio Spalleta makes all too clear, things aren't quite as straightforward as she might have hoped.
Supervising editor Bryce Carlson said about the series, "I'm so happy Dan and Giorgio wanted to come back to their weird and macabre Wonderland. They're having a ton of fun with how they're approaching the story and injecting it with some more thematically heavy elements that build off the first series beautifully. Readers are going to be ecstatically surprised by what madness they have in store."
"Following Alice down the rabbit hole is one thing, but getting out is harder than it looks! Ask Alice - she's stuck there — permanently!" teased Panosian in a statement from the publisher, before inviting readers to join them. "Bring some tea, we'll provide the mushrooms and madness," he joked. Spatella was clearly on a similar wavelength, adding, "Dan pushed me back down the rabbit hole! It's great to get lost in Wonderland again, I think I'll stay there."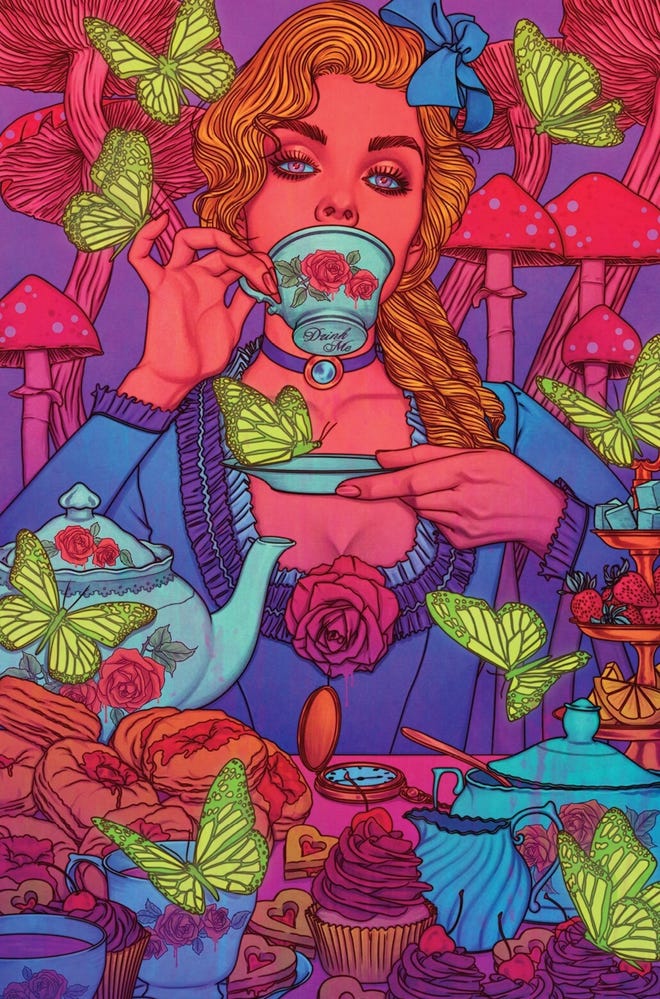 BOOM!'s official description of the series goes like this: "Alice finally got her wish. Wonderland has become her new home, but with her abuser's avatar with the uncanny grin turning the mad residents of a moonstruck world against her, she's clawing for a little rationality amongst the chaos. As Alice's sister, Edith and her childhood friend Earl fight for a way to bring her back, Alice has to contend with whether or not her torment is due to her father, herself, or maybe a curious combination of both…"
The series will feature covers from Panosian, Jenny Frison, and InHyuk Lee, and will launch July 26.
---
Also coming from Boom! this year, The Seasons Have Teeth, in which each season is personified by a big monster ready to rampage across the world.