Ant-Man and the Wasp: Quantumania ending explained
All the context you need to understand the ending of Ant-Man and the Wasp: Quantumania
After a long wait, Ant-Man and the Wasp: Quantumania is finally hitting theaters, and if you can trust posters, it's going to be the beginning of a Dynasty. So if you've just come out of the theater and need to figure out exactly what that mysterious mid-credits scene meant or if you can't wait to see the movie before diving into spoilers (buy your Quantumania tickets on Fandango or Atom Tickets), here's a guide for you.
And for those who want to know all the spoiler-free information about Ant-Man and the Wasp: Quantumania, check out Popverse's guide to everything you need to know before you watch Ant-Man and the Wasp: Quantumania and Popverse's spoiler-free review of the movie.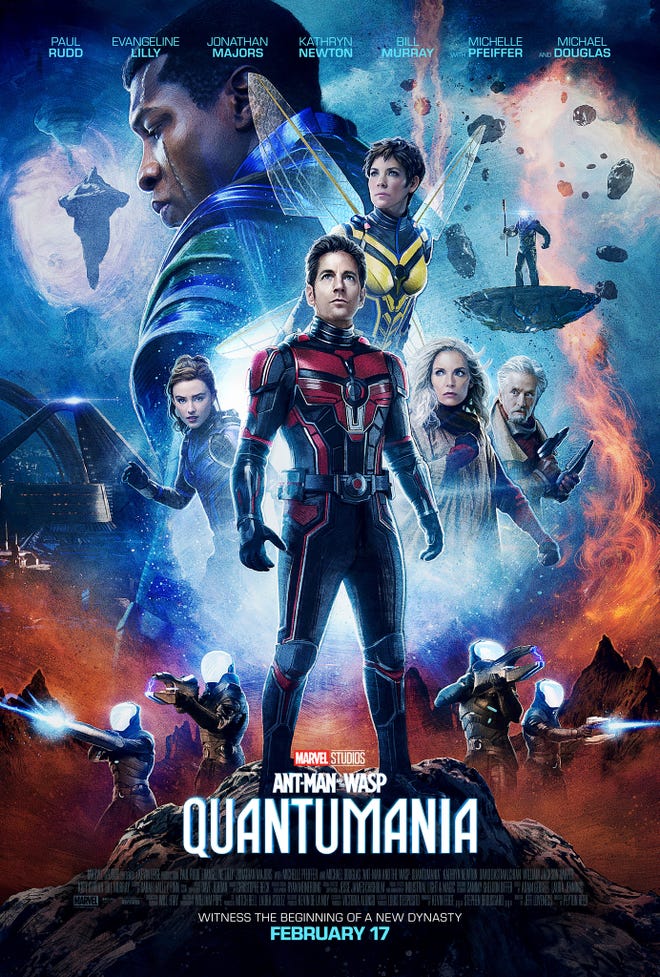 Major spoilers for Ant-Man and the Wasp: Quantumania below.
Image credit: Photo by Jay Maidment. © 2022 MARVEL."
How exactly does a man who talks to ants defeat one of the most powerful supervillains of the MCU? Well, ants are a big part of it. During a large battle scene featuring the Ant-family, revolutionaries, and Kang and his empire, Hank Pym appears with an army of large and techonologically (and societally) advanced ants who direct their fighting power at Kang, who is quickly overpowered by the ants. Kang beats a retreat to his ship, where the Ant-Family are preparing to get the heck out of the Quantum Realm. But as they escape, Kang shows up, ready to make his own way through the portal.
To keep Kang from escaping the Quantum Realm, Scott hits the multiversal engine with shrinking disks. Hope then kicks Kang into the shrinking multiversal engine, sending Kang to his supposed demise.
How many Ant-Man 3 post-credits scenes are there?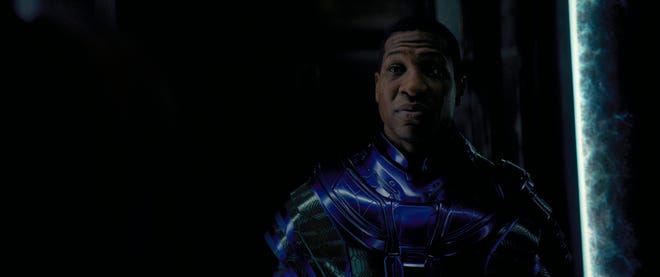 There is one mid-credit scene in Ant-Man and the Wasp: Quantumania and one post-credit scene, and they both feature Kang.
What is the Ant-Man and the Wasp: Quantumania mid-credit scene?
The mid-credit scene of Ant-Man and the Wasp: Quantumania features a bevy of familiar faces... or really one familiar face. We see, for the first time in MCU history, the gathering of variant Kangs known as the Council of Kangs. In the group includes Rama-Tut, Immortus, and hundreds of Kangs who we haven't met yet. The Council has gathered in response to Kang the Conqueror's death. The Kangs aren't happy that the Conqueror was killed by someone who was not a Kang, and are looking to plot in response to this new problem.
What were the Ant-Man 3 post-credits scenes?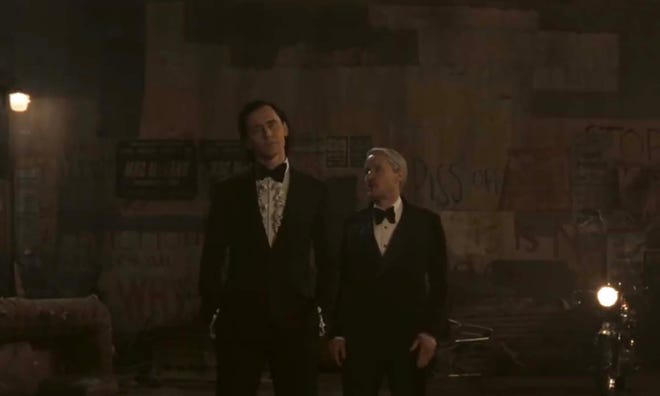 The post-credit scene in Ant-Man and the Wasp: Quantumania features an old-timey variant of Kang known as Victor Timely. Timely, sporting a fine mustache, is standing on a stage giving a presentation of a new type of techonolgy. In the audience is a very worried looking Loki and a dubious-looking Mobius. Mobius tells Loki that he doesn't think Kang seems very intimidating at all. Loki disagrees, looking troubled.
Loki Season 2 is meant to debut on Disney+ in the summer of 2023, and it looks like both Loki and Mobius will be facing down at least one variant of Kang.
What comic creators did Marvel Studios credit in Ant-Man and the Wasp: Quantumania?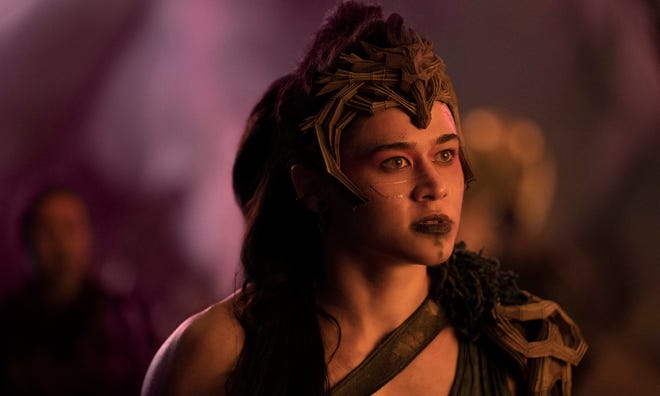 It's fun to keep an eye out for which comics creators are thanked in the credits of these big Hollywood movies. Not only is this a way to see which comics and storylines the movie is drawing from, but also see which creators the studio and publishing company thinks are seminal to the characters as we know them. Here are the names we spotted in the credits of Ant-Man and the Wasp: Quantumania:
Larry Alexander
Brian Michael Bendis
John Buscema
Sal Buscema
John Byrne
Jim Cheung
Dave Cockrum
Oliver Coipel
Tom Defalco
Terry Dodson
Harlan Ellison
Steve Englehart
Steve Epting
Ron Frenz
Javier Garrón
Archie Goodwin
Mark Gruenwald
Allan Heinberg
Jonathan Hickman
Geof Isherwood
Bob Layton
Mike Mayhew
Dave Michelinie
Miguel Munera
Tom Palmer
Brandon Peterson
Scott Reed
Walter Simonson
Roger Stern
Roy Thomas
Herb Trimpe
Mark Waid
What's next for Ant-Man in the MCU?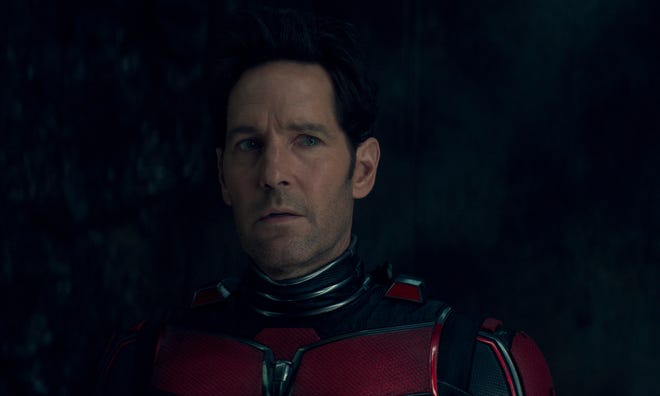 There's no obvious direction that Quantumania seems to be pushing Ant-Man to go in the MCU. It looks like Scott has found his place, and things are going well for his family. Scott's one worry at the end of the movie is that Kang the Conqueror might have been telling the truth when he told Scott that if Kang didn't escape the Quantum Realm, that "something bad" is coming, but Lang, happy to be home, is quick to dismiss the concern.
What's next for Kang in the MCU?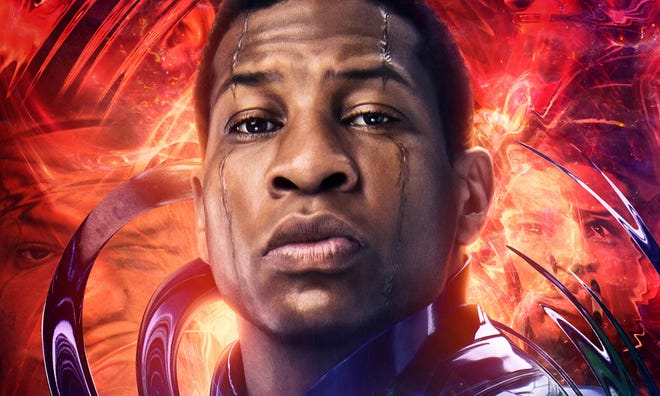 Ant-Man and the Wasp: Quantumania ends with a title card that promises that 'Kang Will Return', though it doesn't specify exactly which Kang will return. Will it be Kang the Conqueror from Quantumania? The movie doesn't seem to want us to think so. The Conqueror is supposedly dead and stuck in the Quantum Realm without his multiversal engine besides. Even if he were alive, how would he get out?
As for other Kangs, the possibilities (and variants) are endless. But we do know that Marvel is leading up to Secret Wars, and that is the most likely direction that this bevy of Kangs and the potential collapse of the multiverse that has been promised in Disney+'s Loki seems to be leading to.
What's next for Cassie Lang in the MCU?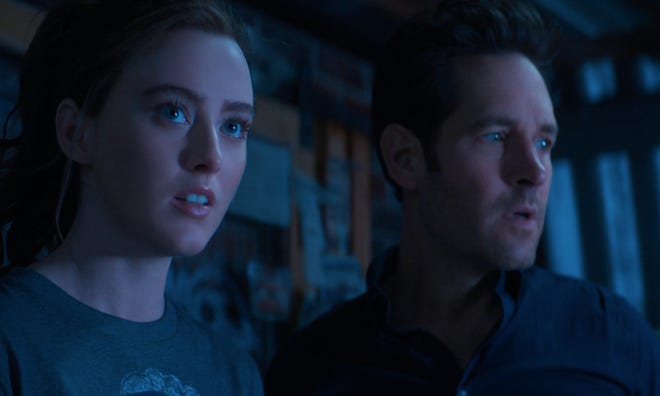 Ant-Man and the Wasp: Quantumania revealed that not only is Cassie Lang a bit of an activist and very much a helper, she also has her own shrinking suit and knows how to use it. While she isn't given a moniker in this movie, it probably wont be long until we see her pop up again with a proper name. (We're voting for Stature, but Giant-Girl would be pretty funny.) Perhaps we'll even see her as a Young Avenger.
Will there be an Ant-Man 4?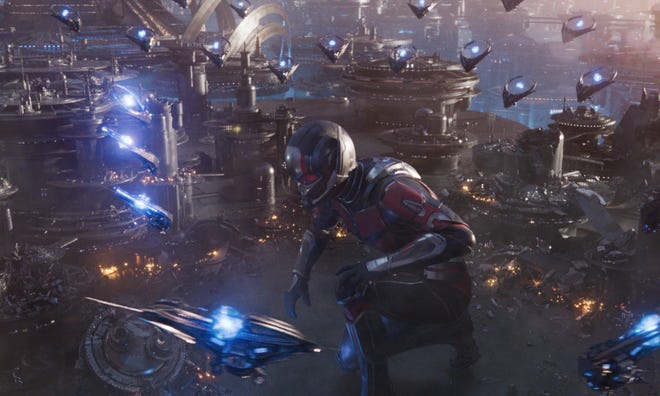 Well, the movie's closing card didn't say that Ant-Man or any of his family will be returning, but that doesn't mean that they wont. One could easily imagine another Ant-Man and the Wasp movie with a bit more space for Hope Van Dyne and for Cassie Lang to do their thing. Or, we could see Ant-Man and the Wasp and Cassie show up in other MCU movies, in the way that Ant-Man showed up in Civil War and Endgame.
Scott Lang usually adds a dash of comedic brightness to any dark proceedings, and as "something bad" begins to threaten the MCU, the Earth's Mightiest Heroes may just need a laugh.
What does Ant-Man and the Wasp: Quantumania mean for the MCU?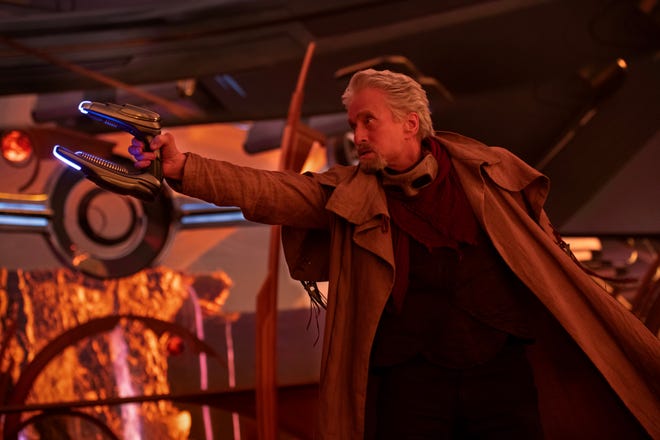 Ah yes. The Big Question. Ant-Man and the Wasp: Quantumania is the first first film in Phase 5 of the MCU, and is setting up the Big Bad of Kang. What spins out of Quantumania is Kang himself and his concern that "something bad" will come if he doesn't make it out of the Quantum Realm. The mid-credit and post-credit scenes really land how prevalant the Kang problem is and how many timelines and universes it could affect. While Ant-Man himself didn't wreck the universe, he and Hope defeating Kang may set off a disastrous set of circumstances for the MCU, something that the end of the film hints at.
Most of the meat of what might change in the MCU is found in the mid-credit and post-credit scenes, as we see the Council of Kangs begin to plot and see Loki and Morbius come across Victor Timely. These scenes seem to promise that Kang is the name of the game, and that he'll be everywhere soon.
---
Ant-Man and the Wasp: Quantumania gets lost in its own changing sense of scale. Take a look at Popverse's spoiler-free review of Ant-Man and the Wasp Quantumania.