The Quantumania that wasn't: Jeff Loveness talks Ant-Man 3 deleted scenes
Hope Van Dyne apparently had... a kid...?
Ant-Man & The Wasp: Quantumania offers a glimpse into the complicated pasts of its core characters, with a particular focus on just what happened when Janet Van Dyne was trapped in the Quantumverse. But… an earlier version of the movie's screenplay featured a chance to see what Hank was up to during that period— as well as, potentially, a glimpse into the character's futures…
Talking to the Hollywood Reporter, Quantumania writer Jeff Loveless revealed that audiences almost had a chance to meet Linda, the one woman Hank Pym dated while Janet was missing — and she might have been a very familiar face to any fans of HBO's The White Lotus.
"I don't think it even made it into pages, but we wanted Jennifer Coolidge to be Linda for a brief moment," Loveness shared. "It never reached beyond a Zoom between ourselves, but I had some good ideas there… We'll save her for next time. I'm sure she'll wind up in the MCU, sometime. She can be Doctor Doom."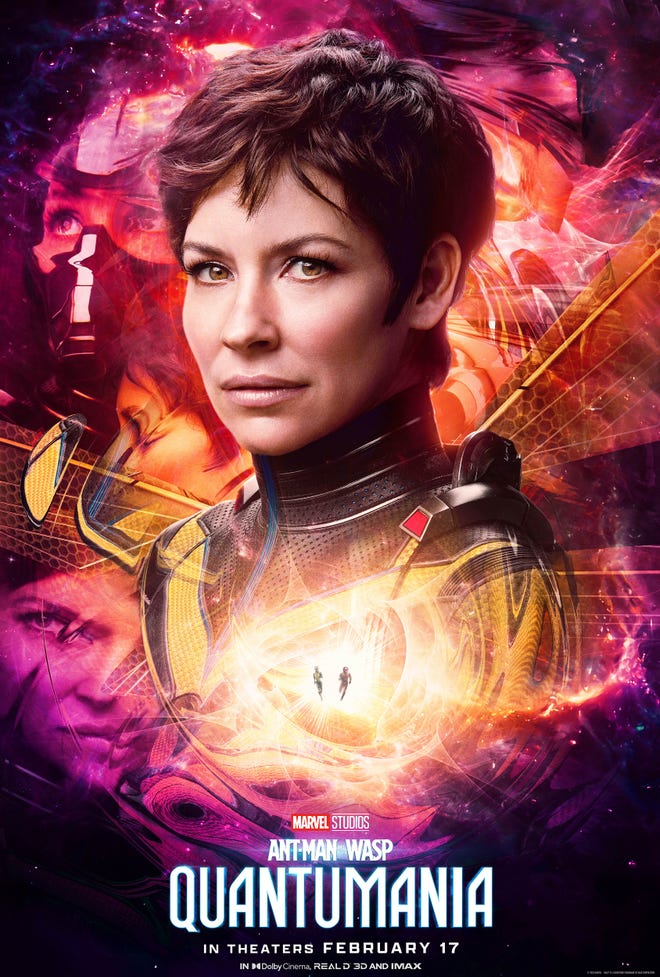 Something that made it to the shooting stage before being discarded, according to the same interview, was a scene of Hope Van Dyne (Evangeline Lilly) and her children, as revealed by the parents of one of the child actors on social media. Loveless played it coy when asked just what was going on there — especially considering that Hope doesn't have kids in the MCU as it currently stands.
"Scripts are always bigger than the cut that the audience sees, and while that was a storyline that I really liked with Hope and Evangeline [Lilly], I certainly understand why we had to streamline the movie," he said, diplomatically. "I really love the movie that's out in theaters, but there was a bit more. Again, I don't quite know what I can say, but there was Hope's perspective on the multiverse as well, and possibility, and things like that. So I'm a fan of that story, and I'm a big fan of Evangeline's performance in some of that stuff. So you never know what might come back around in an Avengers movie down the road, but I can't say too much more. I'm happy with what we have, but there's always something on the side for the three-hour Loveness cut. Maybe you'll see it one day."
Does this mean that it's time to start a petition for an extended release for Disney+ and blu-ray? Go look on social media; there's almost certainly one there already somewhere…
Ant-Man and the Wasp: Quantumania is in theaters now. Buy tickets on Fandango or Atom Tickets
---
Everything you want to know about Ant-Man and the Wasp: Quantumania is available in this particular section of the Quantum Realm.
---
Check out Popverse's review of Quantumania here:
Ant-Man and the Wasp: Quantumania gets lost in its own changing sense of scale
---