Aquaman and the Lost Kingdom: The first trailer from the new DC movie, and everything else you need to know
Everything we know so far about Aquaman 2
It's time to, once again, get wet for the good of Atlantis. Jason Momoa's second solo Aquaman outing — Aquaman and the Lost Kingdom — is just a handful of months away from hitting theaters, and Warner Bros. Pictures is finally giving fans the chance to see what's going on under the sea these days. (Spoilers: it's just as neon as it was last time.) But… what else do we need to know about Aquaman and the Lost Kingdom? We're here to tell you everything.
When's the Aquaman and the Lost Kingdom release date?
Aquaman and the Lost Kingdom is set for release on December 20, 2023. It is the direct sequel of Aquaman, which is the highest grossing DCEU movie at $1.15 billion, Aquaman and the Lost Kingdom will be the 15th (and presumably final) installment in the DCEU. The new, revamped universe will begin with Superman: Legacy in 2025.
Who's in the Aquaman and the Lost Kingdom cast?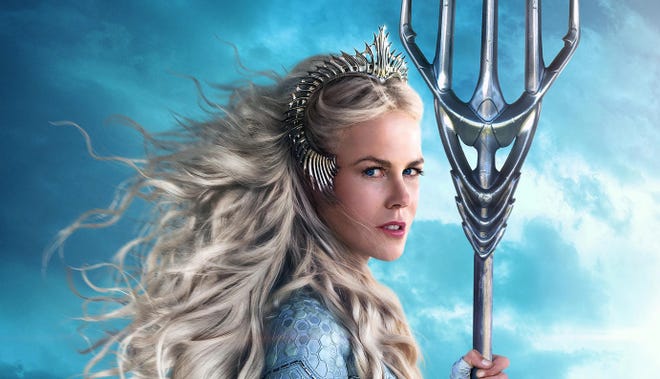 Every major actor from the first film is returning for the sequel. Jason Momoa will reprise his role as Arthur Curry aka Aquaman, and the following actors will return in their respective supporting roles: Amber Heard as Mera, Willem Dafoe as Nuidis Vulko, Patrick Wilson as Orm Marius, Dolph Lundgren as King Nereus, Yahya Abdul-Mateen II as Black Manta, Temuera Morrison as Tom Curry, Randall Park as Dr. Stephen Shin, and Nicole Kidman as Atlanna.
Joining the cast will be:
Vincent Regan as Atlan, the first king of Atlantis
Jani Zhao as Stingray
Indya Moore as Karshon
Pilou Asbæk in an as-yet-unrevealed role
Both Ben Affleck and Michael Keaton have been rumored to reprise their roles as Batman in cameo appearances; given the way that The Flash ended, it's entirely unclear whether either would be suitable...
Who is the Aquaman 2 director?
The director for Aquaman and the Lost Kingdom is James Wan, who also directed the first Aquaman.
One of the most prominent filmmakers of Asian descent working today, Wan is best known for his contributions to the horror genre as the creator or co-creator of the Saw, Insidious, and Conjuring franchises. Wan will also receive a story credit for the new movie.
Who is the Aquaman and the Lost Kingdom screenwriter?
The screenwriter is David Leslie Johnson-McGoldrick. He's credited as the co-writer on Wrath of the Titans and The Conjuring 2, but his best work (in this writer's opinion) is his screenplay for mid-aughts horror classic Orphan, which contains one of the most brilliant, off-the-wall twists in recent memory.
Is there a Aquaman and the Lost Kingdom trailer?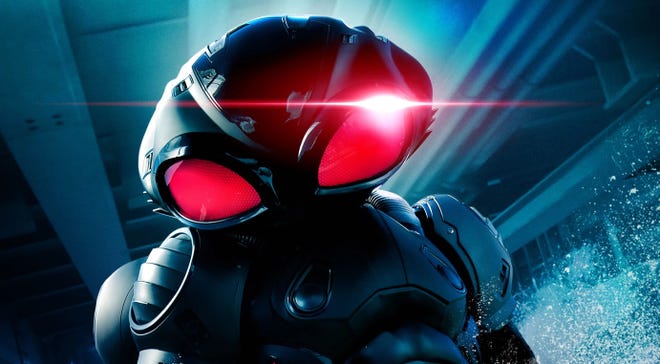 The first trailer for the movie arrived on September 14, with a pretty great glimpse of what to expect. The movie will pick up four years later, with Jason Mamoa's Arthur still adjusting to his role as King of Atlantis, and a newly powered-up Black Manta seeking to tear it all down. The trailers suggests Atlantean mythology akin to an underwater Lord of the Rings will be in play throughout this visual feast.
Where does Aquaman and the Lost Kingdom take place in the new DCU?
Aquaman and the Lost Kingdom will bridge between the original DCEU and the upcoming DCU, and it is rumored to lead directly into Superman: Legacy.
That leaves lots of questions as to how the new Aquaman film figures into this transition — whether it's tying up loose ends of the original continuity, or doing some narrative heavy lifting for things to come.
What's the Aquaman and the Lost Kingdom plot?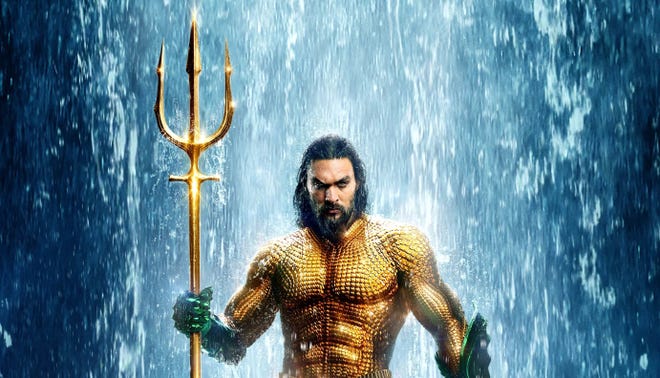 The official synopsis for Aquaman and the Lost Kingdom is as follows:
"When an ancient power is unleashed, Aquaman must forge an uneasy alliance with an unlikely ally to protect Atlantis, and the world, from irreversible devastation."
The unlikely ally is probably Orm. In a recorded message played at CinemaCon, Wan said that the movie "has a really good bro-mance at its heart."
Why is Aquaman and the Lost Kingdom taking so long to come out?
A second Aquaman movie has been in discussion since 2018, when the first Aquaman became an unprecedented, runaway success. But since then, Warner Bros. has moved its release date several times, owing to the COVID-19 pandemic. First, it was scheduled for December 16, 2022. Then, it was delayed until March 17, 2023. Then, to December 25, 2023, And finally, to five days earlier—to its current release date of December 20, 2023.
The movie has undergone a number of reshoots, beginning in July 2022. Both Ben Affleck and Michael Keaton have been rumored to reprise their roles as Batman in cameo appearances.
Amidst these delays, the film's budget has ballooned from reportedly $160 million to $205 million, Warner Bros. demanded that Wan cut costs on the reshoots.
Is Jason Momoa playing Aquaman or Lobo?
One persistent rumor following this production is that moving forward, Jason Momoa will no longer play Aquaman, and will instead be playing Lobo—the mid-'80s antihero also known as "The Main Man." Momoa has not addressed this rumor specifically, but stated in an Instagram post that he's excited for DC's future:
"Great news with Warner Brothers... Amazing! Wish I could tell you, but here it is! Peter, I love you. James, I love you... To the future, to the future."
Is Amber Heard in Aquaman and the Lost Kingdom?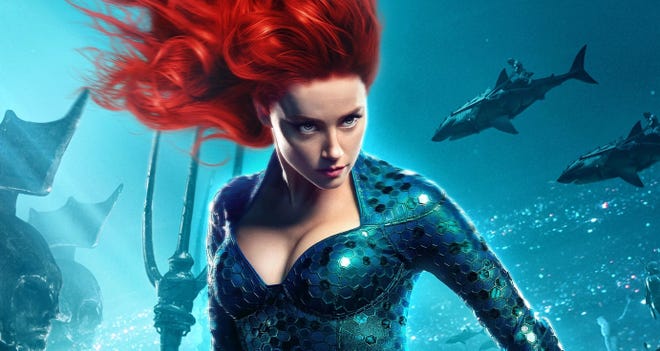 Amber Heard, who plays Mera, Arthur's love interest in the first film, has faced a social media backlash campaign stemming from the legal action between her and her ex-husband, actor Johnny Depp. Depp sued Heard for character defamation after Heard wrote an op-ed in the Washington Post that identified herself as a victim of domestic abuse. While Heard did not identify Depp as the alleged abuser, a subsequent drawn out and very public legal battle began with Depp accusing her of defamation - a case which he ultimately won.
Some Depp fans petitioned to have Heard removed from Aquaman and the Lost Kingdom, but the trailer Aquaman trailer shown at CinemaCon showed that Heard was still in the movie. According to a statement Heard made during the defamation trial, she had to fight "really hard" to keep the role, which was significantly "pared down." DC Studios claims that the reduced role was unrelated to the ongoing controversy and instead due to lack of chemistry between the stars.
Did Jason Momoa write Aquaman and the Lost Kingdom?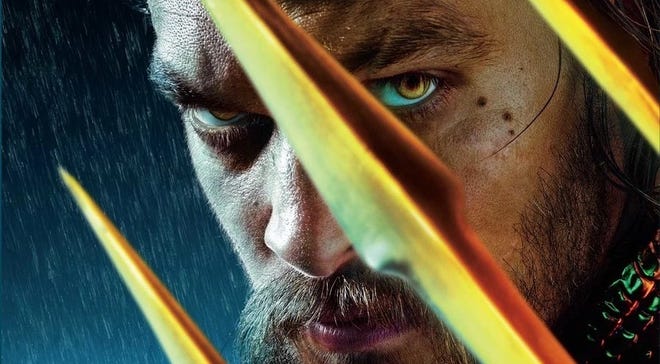 In an interview with Men's Health, Momoa revealed that he had written a 50-page story treatment for the Aquaman sequel, which Warner Bros. bought but subsequently did not use.
"Do I feel pressure for [the sequel] to do well?" asked Momoa. "No. All I can do is give it my all. But it's in a lot of other people's hands."
---
Upcoming superhero movies: All the next comic book film release dates for Marvel, DC, Netflix, and more .