Aquaman: How to watch Jason Momoa's ocean-based superhero in release and chronological order
Want to get started on watching the DCEU's Aquaman? Here's how to do it!
Dive into the depths of Atlantis and prepare to be swept away by the mighty waves of Jason Momoa's Aquaman films! As our favorite aquatic superhero, Momoa brings a blend of charm, strength, and undeniable charisma to the role, proving what comic readers have always known – Aquaman is a badass.
Whether you're a die-hard fan or just discovering the underwater adventures of Arthur Curry, this article will guide you through the oceanic journey, helping you navigate the Aquaman films in perfect order. So grab your trident, put on your wetsuit, and let's embark on a watery quest that will leave you thirsting for more!
How to watch Aquaman in release order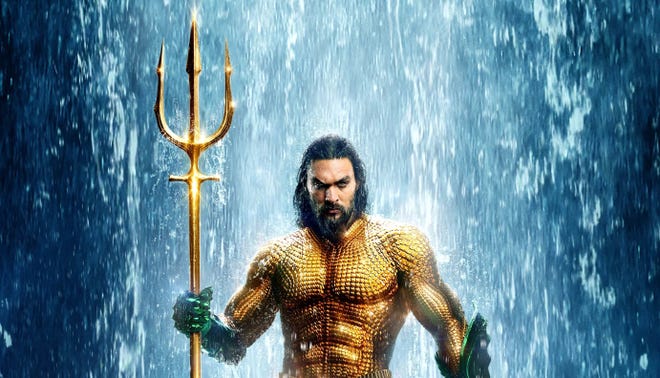 Are you ready to dive into action and adventure with Aquaman? If you want to watch Arthur Curry's aquatic adventures, here is how to view them in release order. Please note, this only covers Aquaman's appearances in the DCEU. If you want a complete listing of the DCEU films, please refer to this guide.
Aquaman and the Lost Kingdom (2023)
It's worth noting that Aquaman's appearances in Batman v Superman: Dawn of Justice, Peacemaker, and The Flash are all short cameos. However, Jason Momoa can still do a lot with a minute of screentime.
How to watch Aquaman in chronological order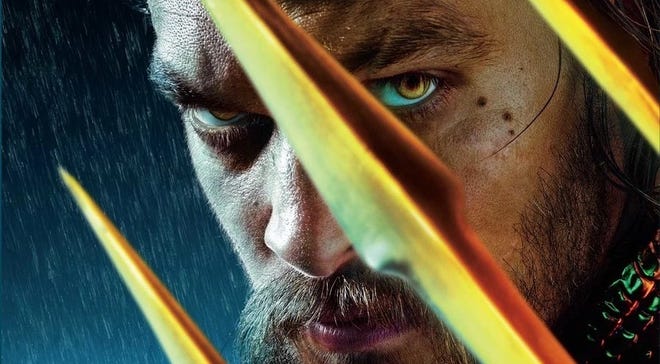 If you prefer watching Aquaman's films in chronological order, here is how you would do it.
Why are there two Justice League movies? Are they the same film?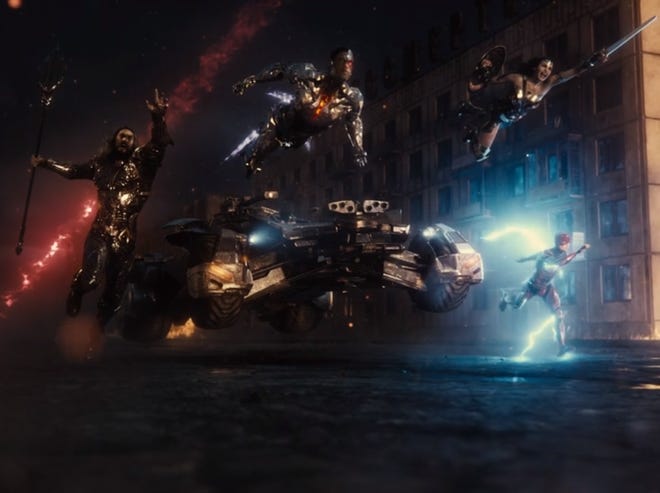 In 2017 director Zack Snyder stepped down from the Justice League film after experiencing a personal family tragedy. Joss Whedon took over directorial duties and made a series of changes to the film. Scenes were reshot, and the script was given a rewrite. The theatrical version of Justice League credits Zack Snyder as the director, but most of his scenes were left on the cutting room floor.
A group of fans began campaigning for Snyder's directors cut to be released, dubbing it "the Snyder Cut." The fan campaign got Warner Brothers' attention, and Zack Snyder was hired to complete post-production on his footage. Zack Snyder's Justice League was released on HBO Max in 2021.
Warner Brothers Discovery treats the theatrical cut and Snyder's version as two separate films. Although both films share a storyline, and even some scenes, some events play out differently. There are enough differences for Zack Snyder's Justice League to be considered a different film.
Which version is canon? It's worth noting that in The Flash (2023), Barry Allen mentions reversing time, something he did in Zack Snyder's Justice League. However, certain scenes in Zack Snyder's Justice League contradict events from the 2018 Aquaman film, particularly the Atlantis scenes. The point might be moot, since Barry Allen's time-traveling in his solo film altered the timeline. Technically this means that neither version of the film is canon, but that doesn't mean you can't enjoy watching them.
Where can I stream Jason Momoa's Aquaman films?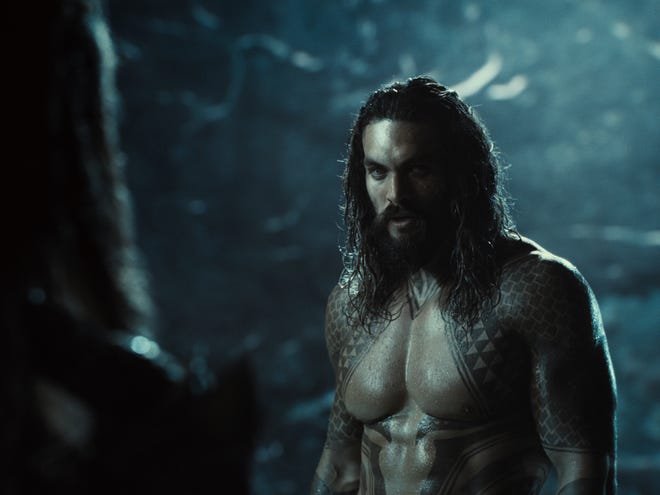 Now that you know how to watch Jason Momoa's Aquaman, here is where you need to go to watch them. Each film is available in physical form at most home video retailers. If you prefer digital, the films are available to purchase or rent on a variety of video-on-demand platforms, including Vudu, Amazon Prime Video and iTunes. The easiest way to watch is with a Max subscription. The Warner Brothers Discovery streaming service has all of the films, plus the Peacemaker episode, available to stream. If you're already paying for a Max subscription, then there are no extra costs involved.
What is the DCEU?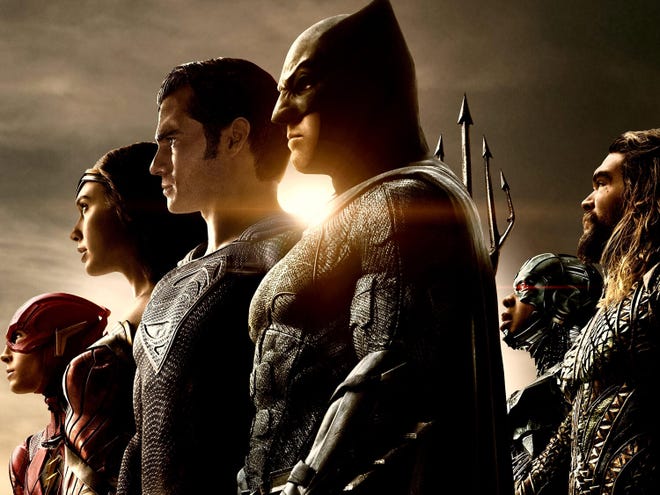 The DC Extended Universe is a shared continuity consisting of live-action DC films and television shows. The term was first used in a 2015 Entertainment Weekly article, and has since become the official name for the franchise. The DCEU is sometimes referred to as the Snyderverse due to director Zack Snyder's role in launching it.
The DCEU began in 2013 with the release of Man of Steel. It's worth noting that not every live-action DC film is part of the DCEU. For example, films like Matt Reeves' The Batman (2022) and Todd Phillips' Joker (2019) are set in their own continuities, and aren't part of the DCEU. It should not be confused with the Arrowverse, which is a continuity of DC Comics television dramas that aired on the CW. For a complete breakdown of which films and television shows are part of the DCEU, please refer to this guide.
In 2022 James Gunn and Peter Safran were appointed co-CEOs of DC Studios. In January 2023, the two unveiled a plan for the next slate of DC films. According to Gunn, Barry Allen's time-traveling in The Flash (2023) would reset the DCEU, setting things up for their new slate. As of this writing it's unknown how closely Gunn and Safran's DC Universe will resemble the DCEU, or if their cinematic universe will go by a new name.
Will Jason Momoa continue to play Aquaman in Peter Safran and James Gunn's DC Universe?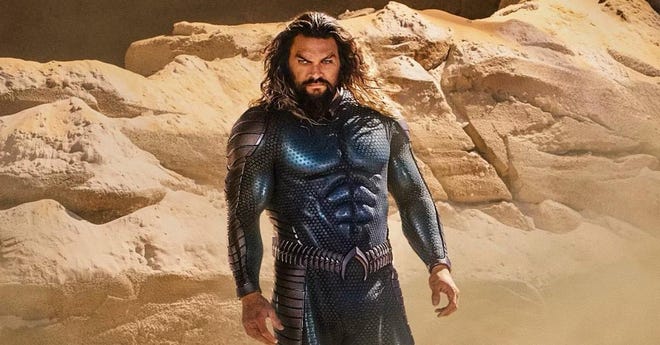 Although Safran and Gunn's slate of films will build off of the foundation of the DCEU, not everyone will be returning. David Corenswet will be replacing Henry Cavill as Superman, while the role of Batman has yet to be cast. This has caused speculation that Jason Momoa could be recast as well. One rumor even suggested that the actor would be playing Lobo instead of Aquaman.
During an interview with Total Film magazine, Momoa said he was confident that he would remain Aquaman going forward. "Peter [Safran]'s my producer on Aquaman and the Lost Kingdom, and is a dear friend. I absolutely think Aquaman will be involved in the DCU. It's on, bro – there's no one bigger than Aquaman," Momoa said.
Anything can happen in Hollywood, especially when it comes to casting, but for now it appears that Jason Momoa will remain Aquaman.
Where else can I follow the DCEU's Aquaman?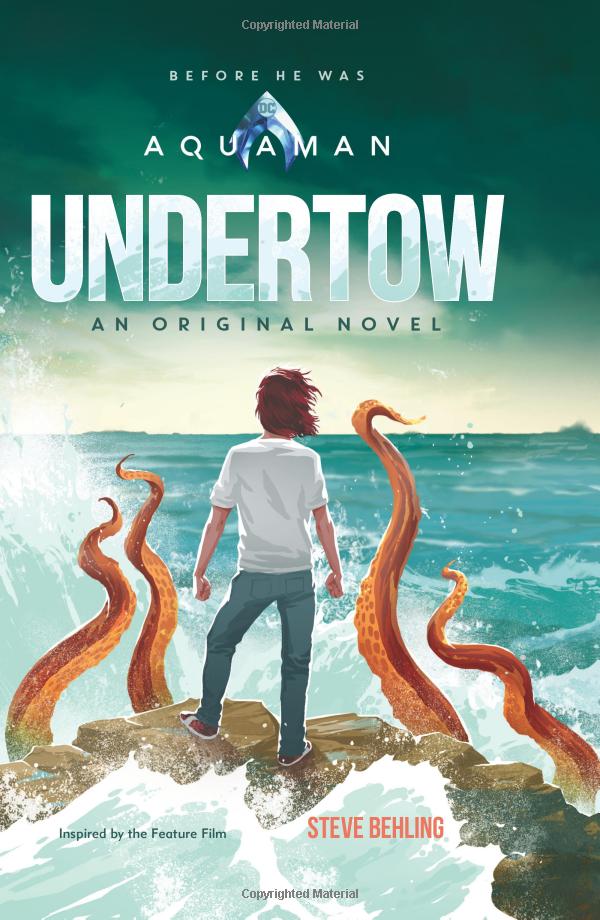 If you're really dedicated to following Aquaman's story in the DCEU, then you might want to check out some of the licensed tie-in material. In 2017 DC teamed up with Mercedes-Benz to release a series of short digital tie-in comics. Mercedes-Benz Presents: Justice League was released on Mercedes-Benz's Instagram page.
Each comic took place during the events of the 2017 Justice League film. The comics consisted of short scenes where the League would utilize the automobile's features. In other words, it was pretty much an excuse to advertise Mercedes-Benz. You can skip these comics, unless you're a completist who is dedicated to devouring everything the DCEU Aquaman has appeared in.
On October 31, DC Comics will release Aquaman and the Lost Kingdom Special #1. The one-shot is meant to bridge the events of the 2018 film and its sequel. Don't worry, I doubt Aquaman will be advertising Mercedes-Benz in this one.
In 2018 HarperCollins published two Aquaman books set within the DCEU. Aquaman: Undertow is a young adult novel set during Arthur's teenage years. The book follows young Arthur as he tries to learn the truth about his heritage, while struggling with adolescence.
Aquaman: Arthur's Guide to Atlantis is a young reader novel which is oddly similar to Undertow. Arthur's Guide to Atlantis is written as an in-universe journal from a 13-year-old Arthur. Although both books cover the same ground, there are some contradictory details. For example, each book has a different version of how Arthur first learned he could breathe underwater. You can read both of them and decide which one you prefer as canon.
---
Upcoming superhero movies: What's coming soon from Marvel, DC, and other superhero films