DC Studios: How James Gunn and Peter Safran are re-making the DC empire for movies, TV, animation, and games
The shape of the future is becoming clearer just weeks after the two took over as CEOs
It's been just over a week since James Gunn and Peter Safran became the co-CEOs of the newly-formed DC Studios — they officially started November 1 — and we're already beginning to get an idea about just what to expect from the next generation of DC media.
DC Studios isn't just for movies and TV
A lot of that has come from a town hall-style Zoom meeting at Warner Bros. Discovery on Thursday, in which Safran confirmed earlier speculation by stating definitively that, moving forward, the focus was on telling "one great overarching story," with him reportedly describing that story as "one beautiful big story across film, television, gaming, live-action, and animation."
Gunn told the meeting, "We spent the past couple days with a group of some of the best thinkers in the industry, the best writers in the industry starting to map out that eight- to 10-year plan of what it's going to look like in theater, in TV, in animation, across the board for these characters."
Will Zack Snyder be involved in DC Studios going forward?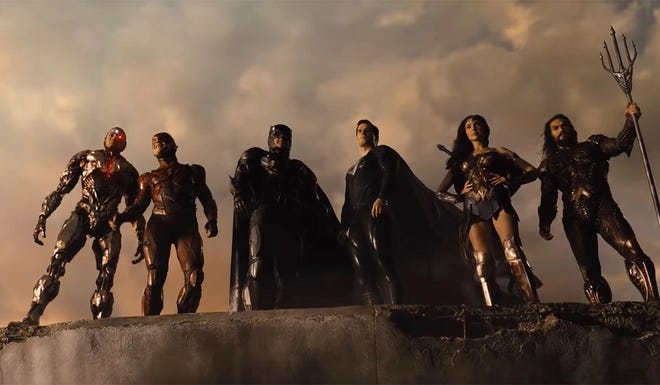 Someone not part of the discussion, to the inevitable upset of a certain portion of the fanbase, is Man of Steel and Batman v Superman: Dawn of Justice director Zack Snyder who revealed this week that no-one from DC had contacted him since the Gunn/Safran regime had started. "As far as I know, which is very little, I am doing my thing and haven't had anyone give me a call or anything. So I am just wishing them all the best and hoping that they make some cool movies," he said during a recent interview. (Snyder fans had hoped otherwise, given that he and Gunn collaborated on 2004's Dawn of the Dead.)
How characters and concepts will flow in DC Studios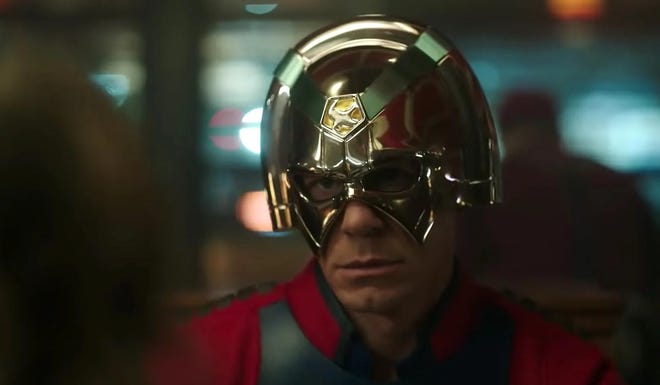 On the same day that the town hall meeting was taking place, Variety ran a profile of HBO Max head of original content, Sarah Aubrey in which she talked about her love of working with Gunn and Safran — whom she'd collaborated with on Peacemaker, as well as other (still secret) projects — and, in the process, she arguably gave some insight into the pair's approach to creating story.
"There's not this territorialism around characters or stories," she said of the experience. "We very much talk about things in both directions: 'That would make a better feature,' or 'That character should start in a feature and then come into a series.' Frankly, I imagine that will continue because it's a big operation."
In a related Variety piece, Aubrey talked about future potential expansions of Gunn's Peacemaker series, saying, "one of the great pleasures of my job is getting a peek inside of James Gunn's brain, and it is wild and inventive place. I can say with certainty, whatever is coming from him in that neck of the woods is going to be really exciting for me."
DC Studios and the growing DC multiverse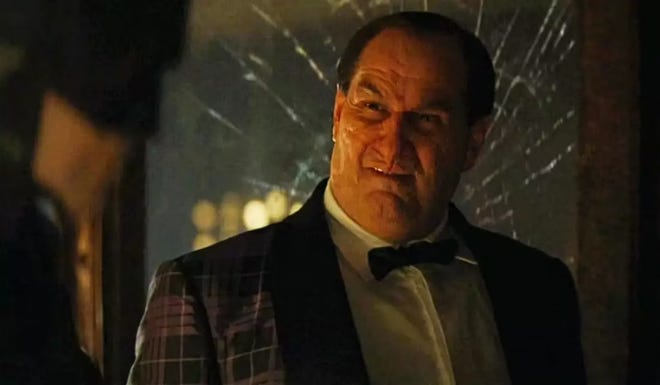 In case all of this talk about one shared story has anyone worried for the fate of those DC projects that aren't part of the same shared universe as Peacemaker, Aquaman, Shazam, and Black Adam, Aubrey also talked about the upcoming HBO Max Penguin series as very much a going concern — even though it spins out of The Batman, a movie set in a different reality from the primary continuity.
(For those who need a reminder of the DC movie continuities, we have that for you right here.)
"Penguin will sit immediately after the end of 'The Batman' and temporally before the events of the second movie. The show will come out in between the two movies," she revealed. "It is a great example of having the time over eight episodes to tell a longer-arc character story with a lot of delicious twists and turns and new characters. It's very much going to be about Gotham at that street level, because he's not flying around like Batman does. We are all embracing that as a very specific experience for audiences to have."
It's worth remembering that DC has a lot of projects that don't fit inside the shared continuity of DC's mainline movies right now: HBO Max's Titans, Doom Patrol, and Harley Quinn, the CW's Superman and Lois, and The Flash, as well as movie franchises The Batman and Joker. (It's also unclear if the still in-development Green Lantern HBO Max series fits, continuity-wise, especially given that it's being reworked from the ground up.) How do all of these projects, should they continue, fit into the "one great overarching story" that Safran has described…?
The answer, of course, could lie with the troubled movie project The Flash. For all the many troubles suffered by the movie's central actor Ezra Miller, the movie has remained a priority for Warner Bros. Discovery, and is reportedly centered around the idea of parallel Earths and altered realities... a concept that Miller's Flash has already been part of, courtesy of a cameo in the CW's 2019 Crisis on Infinite Earths television event. The Flash movie, notably, famously features an appearance of Michael Keaton as Batman for the first time since 1992's Batman Returns; given that Miller's Flash had teamed with Ben Affleck's Batman in Justice League, it's clear that some level of multiversal thinking is at play in the movie.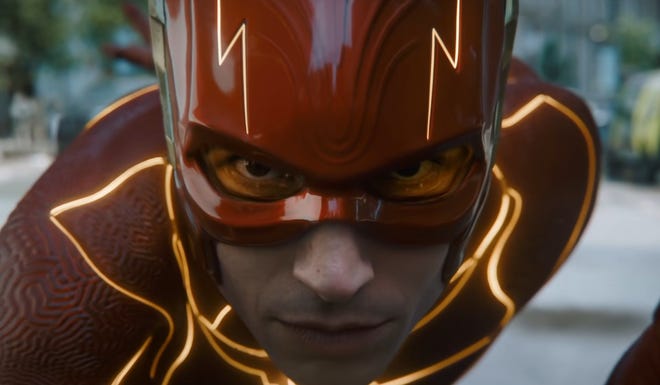 It's entirely speculative at this point, but it's certainly possible that The Flash movie could establish the worlds of The Batman, Joker, Doom Patrol, et al, as part of a wider multiverse with the potential for further crossover down the road, thereby making them part of the core story in some form or another.
(Alternately, we could see such 'external' projects wind down across the next few years; the CW shows have been slowly drawing to a close recently as is, after all, and it's possible HBO Max's Titans and Doom Patrol could shut up shop after their fourth seasons on the streaming service.)
DC Studios and its decade-long plan
Where we are now, then, is knowing that we're headed into a period where DC's multimedia projects will be part of an 8-10 year plan, that Superman will be part of it in some shape or form. Things are going to get interesting for DC fans over the next few years as the shape of things begins to come clear. Is it too early to say that they're facing an Infinite Frontier…?
---
Wanting to keep track of what's happening at DC Studios from now on? We've made a page for you to do that very thing. Bookmark it and keep coming back for the latest.