Animal rights take center stage in action-oriented anti-poaching comic A.R.C. from Top Cow & Image Comics
The title A.R.C. originated with travel journalist Paul Feinstein
The latest launch from Image Comics' Top Cow Productions — the company behind Witchblade, Cyberforce, and The Darkness — takes a new spin on the double life of the superhero by placing it alongside a real world issue. Who can take a stand against the big business of the illegal poaching trade? Ask for A.R.C. — the Animal Rights Collective.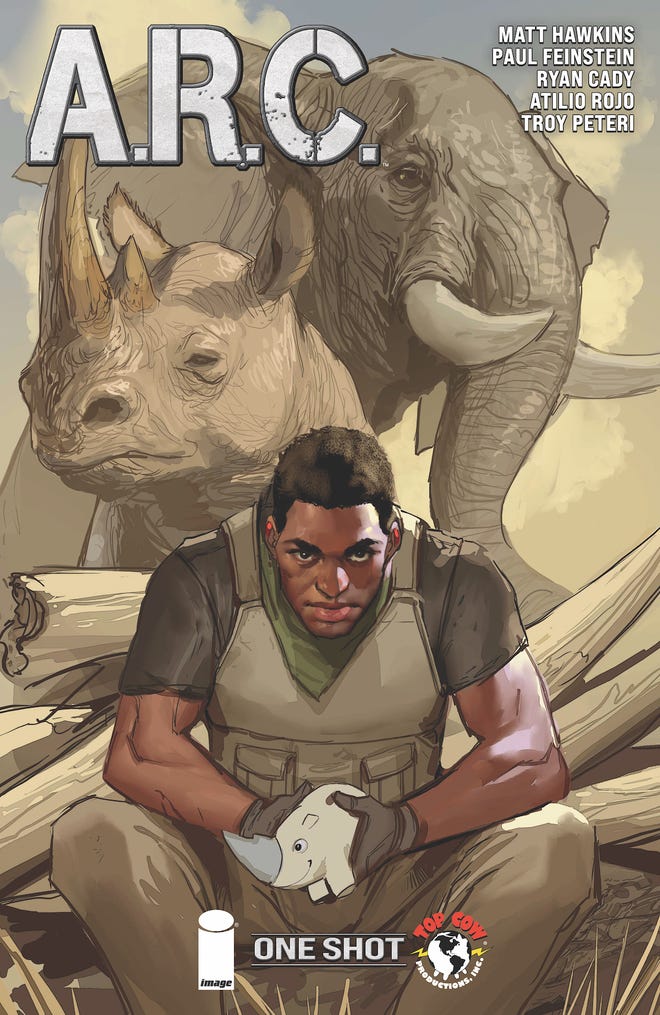 The concept behind the oneshot special originated with Paul Feinstein, a travel journalist and co-founder of Fine Stone Entertainment, who's previously written for the BBC, Time, and NBC/Universal. "As a travel writer, I have been all over the world and have had a front row seat to the devastation of our world's flora and fauna," he explains in a statement provided by the publisher. "A.R.C. is important because it sheds a giant light on the corrupt forces around the globe that are contributing to mass extinctions, illegal wildlife trade, the growing threat of animal-borne viruses, and climate change."
Feinstein's original idea has been developed by Top Cow president Matt Hawkins, as well as the art team of Ryan Cody and Atilio Rojo. (Troy Peteri provides lettering.) "I'm always happy to work with Top Cow, and I've been hoping to collaborate with Atilio Rojo on something for awhile now," Cody says. "When Matt and Paul approached me with this fascinating story and Atilio on board, I leapt at the chance! Fans of mine or Matt's other Top Cow books will dig this one, no doubt."
Hawkins added that A.R.C. is "a great opportunity for the team to tell a compelling and brutally honest story about the secret underbelly of poaching and the effects that lie in its wake." He added, as no small tease, "We pull no punches."
The publisher's advance description of the issue reads, "Illegal poaching is a billion-dollar industry, a black market trade violently interwoven with the bloody work of warlords and international traffickers. South African industrial heir Noah Ehran has dedicated himself to battling this evil on two fronts, in two separate lives. By day, he's an environmental lobbyist and aggressive corporate reformer-but by night, Noah leads A.R.C., the Animal Rights Collective, in an armed crusade against the criminal empires responsible!"
A.R.C. will be released in comic stores and digitally March 8, 2023. Look below for a preview of the issue.
---
Revisit ECCC 2022's panel about the secrets of comics writing, featuring former Top Cow writer Jim Zub!