Archie and the Riverdale gang are heading for a cursed summer in Camp Pickens
Chilling Adventures Presents... Camp Pickens is a one-shot anthology set at a haunted summer camp goes on sale June 21
Summer camp is one of the classic horror settings. Away from the city with little to no electricity and definitely no cell service... there's no one to come help when things start to go wrong. That's why we can look forward to some blood and gore and frights when the Archie gang heads to the Camp Pickens this summer in Chilling Adventures Presents... Camp Pickens.
This new Archie Horror anthology one-shot includes three stories: 'Bug Juice' (by Jordan Morris and Diana Camero), 'The Curse of Camp Pickens' (by Blake Howard and Carola Borelli), and 'Down and Out and Death Cursed' (by Tim Seeley and Mike Norton). The anthology will be colored by Matt Herms and lettered by Jack Morelli and will feature a main cover from Matt Talbot and a variant cover from Francesco Francavilla.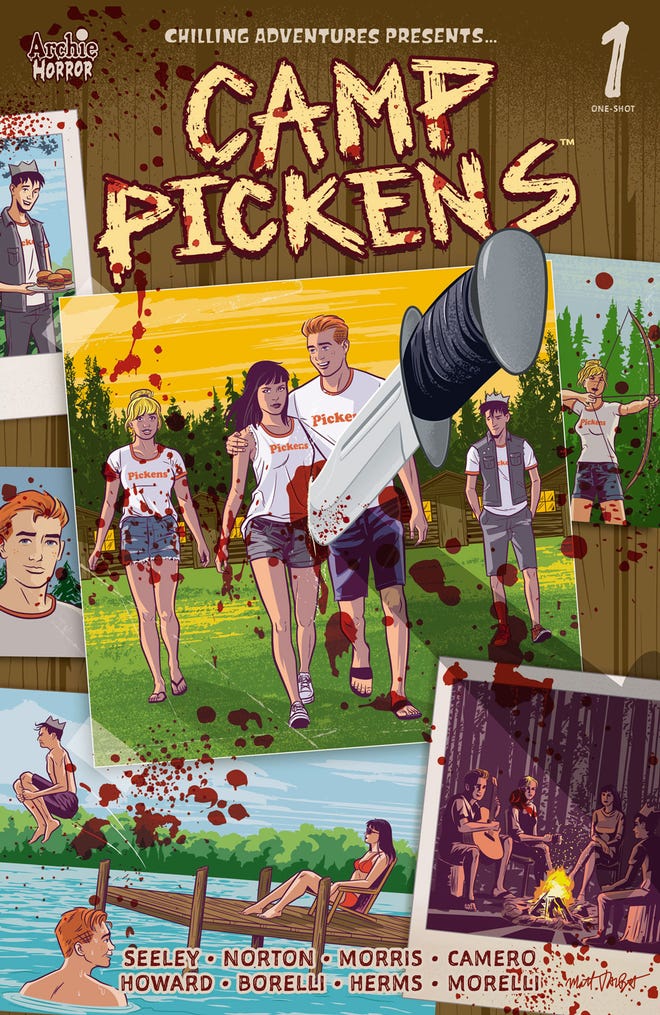 The official synopsis for the anthology reads: "Camp Pickens has always been the go-to summer destination for the younger residents of Riverdale. It's a rite of passage for the teen residents to hold the coveted camp counselor positions. However, Camp Pickens' mysterious past shrouds a deep, dark secret: it's cursed, and this summer all of its campers are going to find out the hard way in this one-shot anthology that's equal parts Sleepaway Camp and American Horror Story: 1984, reuniting the team behind the mega-hit comic series Revival."
About the anthology, Archie Comics senior director of editorial Jaime L. Rotante says, "Following the lead of movies like Sleepaway Camp, TV series like American Horror Story: 1984, and video games like The Quarry, Camp Pickens explores the horrific things that can happen when teens are left to their own devices over the summer.
"We've got an all-star lineup on this title, too, introducing writer Blake Howard to the sinister world of Archie Horror, bringing back Jordan Morris, who wrote a story in Pop's Chock'lit Shoppe of Horrors, as well as returning artists Carola Borelli and Diana Camero, from Betty: The Final Girl and Fear the Funhouse, respectively, and reuniting the team behind the mega-hit comic series Revival, writer Tim Seeley and Mike Norton."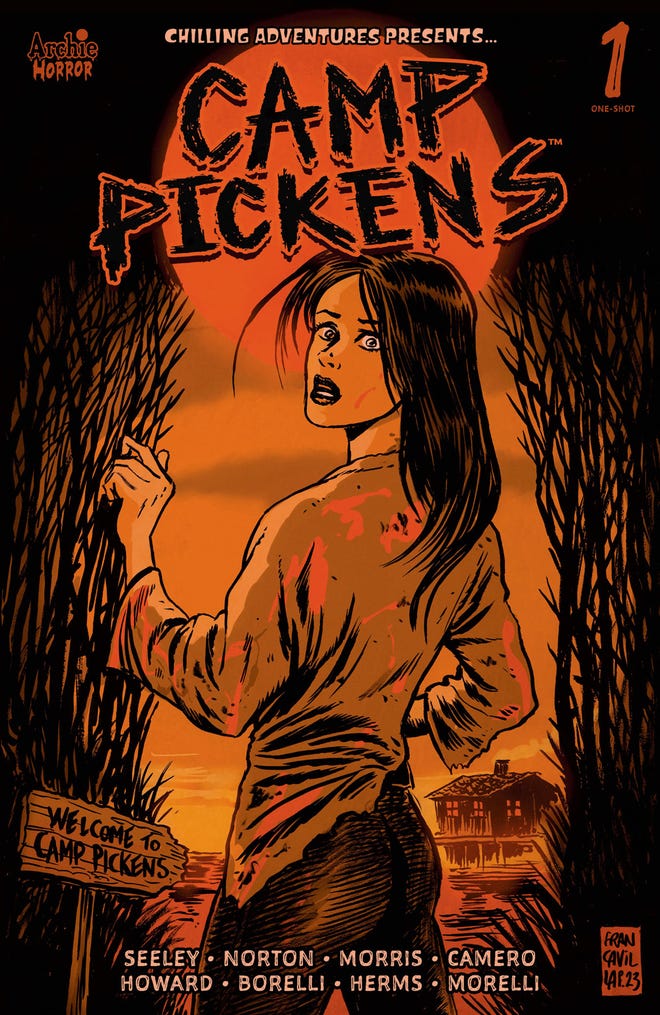 You can read Archie Comics' synopsis of each story that will appear in the anthology below:
Bug Juice: In the frame story for the issue, Jughead leads a group of campers into the darkest heart of Camp Pickens to find a mysterious drink that counselors think will ward off evil and misfortune . . . which Camp Pickens requires because it is RIDICULOUSLY haunted. As they go deeper into the woods and use all their camp skills to make it through the night, they learn more about the camp's monstrous past.
The Curse of Camp Pickens: Some counselors aren't so sure about all this talk of a "cursed camp," including coolheaded Betty Cooper. But that bravado only gets you so far at Camp Pickens. When Betty sees a swimmer drowning in the creek, she jumps in to save them, and learns fast that ghostly secrets have a terrible way of resurfacing!
Down and Out and Death Cursed: Veronica has taken a summer job as a counselor despite her misgivings (about both camp and jobs) to keep Archie close. While she holes up and gets lost in her phone, the infamous Pickens Puncturer rises from the grave to take his grisly vengeance on the camp!
Chilling Adventures Presents… Camp Pickens will be available June 21, 2023 from Archie Comics.
---
Archie Comics adds a new character to the Riverdale mythos: Cassie Cloud.