Ice Cream Man creators revisit art history (and their own history, too) with new Image Comics release Art Brut
W. Maxwell Prince and Martín Morazzo want to tell you a story about Arthur Brut, the only man who can heal the world through... art...?
Art history comes alive — in the most unlikely, most dangerous, sense — when the minds behind Ice Cream Man, W. Maxwell Prince and Martín Morazzo, launch Art Brut at Image Comics this December.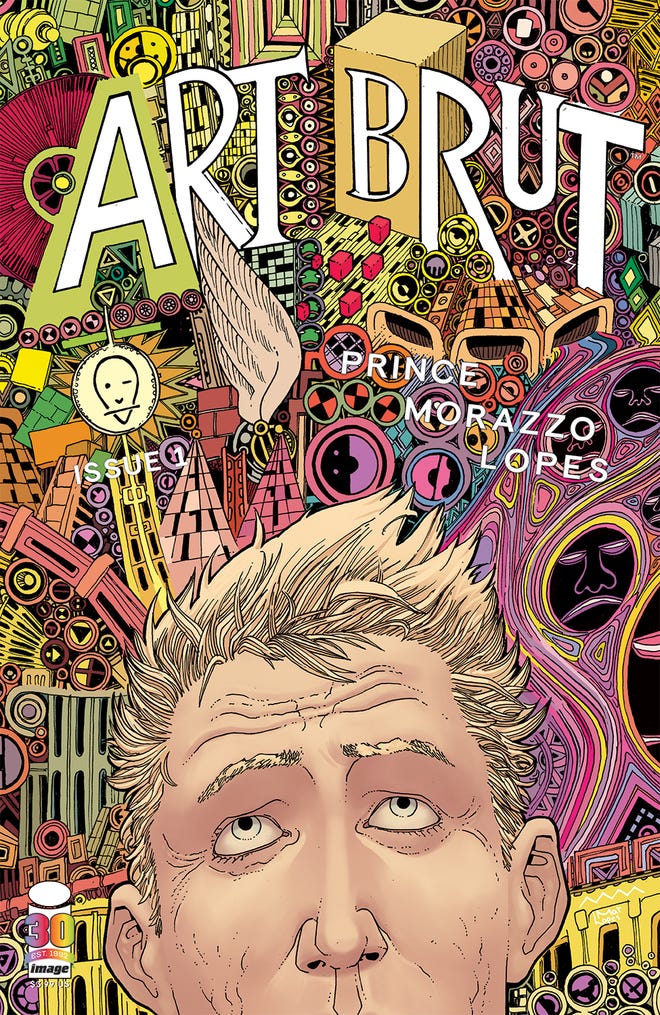 As the world of fine art is at first confused and then endangered by paintings seemingly changing in front of people's eyes, only one man can restore reality and preserve the way things are supposed to be: Arthur Brut, the Mad Dreampainter. Part procedural, part thriller, all wild trip through art history and the potential of the comics medium, Art Brut is certain to be unlike any other comic out there — at once educational and mind bending, all at the same time.
"How lucky we all are, to have Arthur Brut keeping watch over the world of art and keeping us all safe," said W. Maxwell Prince. "A lot of people don't know he exists, but we're happy to remedy that this December."
The series is a reworked edition of IDW's The Electric Sublime, spectacularly retitled not only for the 20th century art movement (and the mid-2000s band behind the song "Modern Art") but for its protagonist. The new edition won't just feature a new design, new lettering, and new covers from co-creator Martín Morazzo, but also a new "Silver Age" back-up story, with Image and the creators alike referring to this new series as the story in its "intended form."
Here's a preview of Art Brut #1:
"Art Brut mixes two things I love the most: comics and fine arts, so it's not a surprise it's one of my dearest works," Morazzo told Popverse about the title's return. "I'm smiling from ear to ear knowing everybody will be able to read it soon!"
The first issue of Art Brut will be released December 7, with colors from Mat Lopes, and a variant cover from Alex Eckman-Lawn. Here's covers to Art Brut #1:
---
There's a lot happening at Image Comics as the company celebrates its 30th anniversary; why not check out this guide to its shared superhero universe, the Massive-Verse?