Baldur's Gate 3 is the hottest panel of MCM October 2023 (so far)
How busy was the panel? Ask the fans lined up outside the at-capacity 4,000+ seat room
It's been clear since the beginning of the show that Baldur's Gate was one of the biggest draws of MCM London October 2023, but the Saturday afternoon panel at the Main Stage at the ExCeL in London featuring the game's cast proved just how true that was, with fans filling the auditorium and then some.
Don't get it wrong; the Main Stage has been packed all day, with panels including Rhys Darby, Samson Kayo, and Vico Ortiz, Jackson Rathbone, Ashley Greene, and Kellan Lutz, and the voice cast of the Halo franchise… but the substantial crowds for each of those panels paled in comparison with the Baldur's Gate audience, which filled the 4,200-seat auditorium at great speed, with even more fans outside the room lining up in the hopes of entering.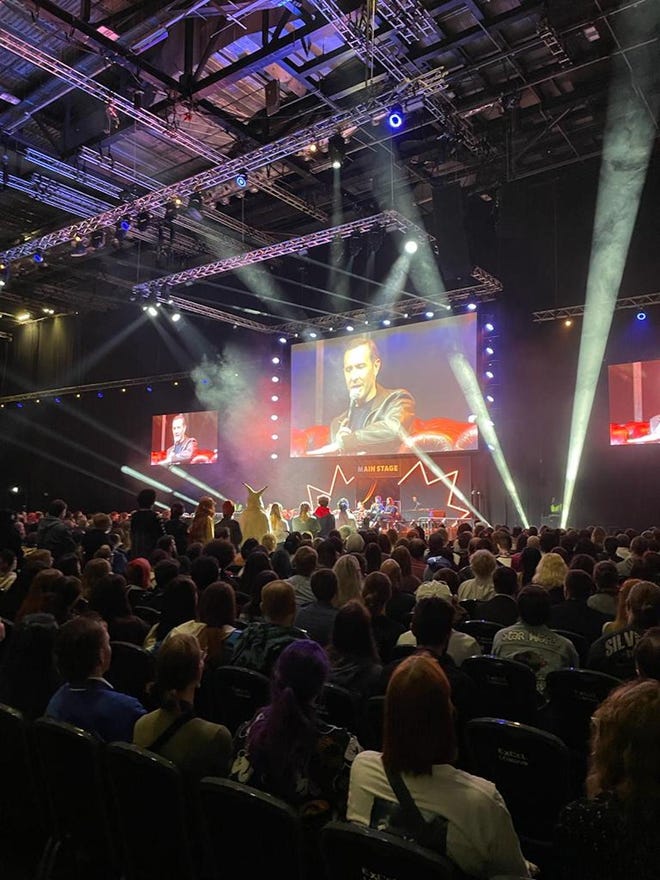 Given the speed the room filled up, it's definitely true that the panel was the hottest of MCM London so far this year — although it might not hold that title for long. After all, Sunday morning sees Critical Role take to the stage, and if there's one thing we've learned from conventions so far this year, it's that Critters are a numerous and hungry bunch.
Popverse members, of course, can stream the panel from the comfort of their own living room (or wherever you prefer to watch your streaming content); think of it as getting all the fun at a fraction of the physical cost.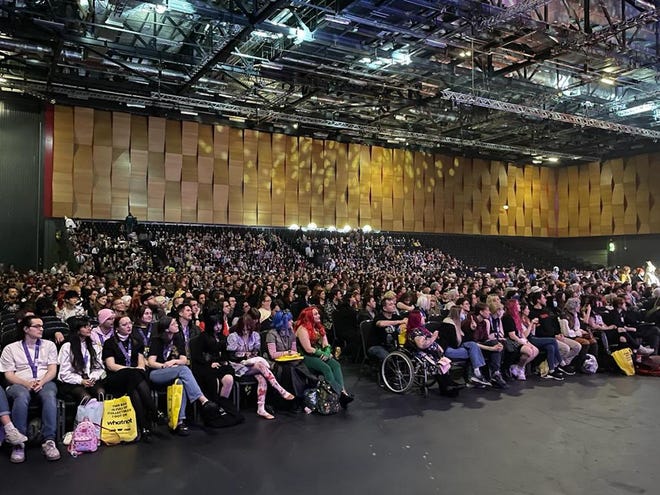 ---
Wondering what else Popverse is doing at the three-day event in the nation's capital. (That nation being the United Kingdom, of course.) Check out our MCM October 2023 guide, which includes a list of panel livestreams, panel VODs, interviews, articles, and more.