Comic stores, movie theater chains, TV channels, and more team-up to make the 2022 Batman Day the biggest yet
Across the US and beyond, everything's coming up Batman on September 17
It's almost the most wonderful time of the year again: September 17, which of course everyone all across the world recognizes as Batman Day, that special day when the world honors the sacrifices made by Bruce Wayne in his 80+ year war on crime. As is always the case, DC and Warner Bros. Discovery sibling HBO Max have a whole host of plans to help fans celebrate the Dark Knight however they see fit.
Batman Day 2022 in comics
For comic book fans, DC is releasing two special edition giveaway comics available in participating stores: Batman: Hush #1 Batman Day Special features material from Jeph Loeb and Jim Lee's modern classic storyline celebrating its 20th anniversary this year, while Batman's Mystery Casebook Batman Day Special Edition is something far more up-to-date: a preview of the middle grade graphic novel by Sholly Fisch and Christopher Uminga that was released in August.
There will also be a special edition reprint of Batman #608 by Loeb and Lee — the first chapter of Hush — to get fans excited for the upcoming release of the Batman: Hush 20th Anniversary Edition hardcover in October.
Batman Day 2022 on TV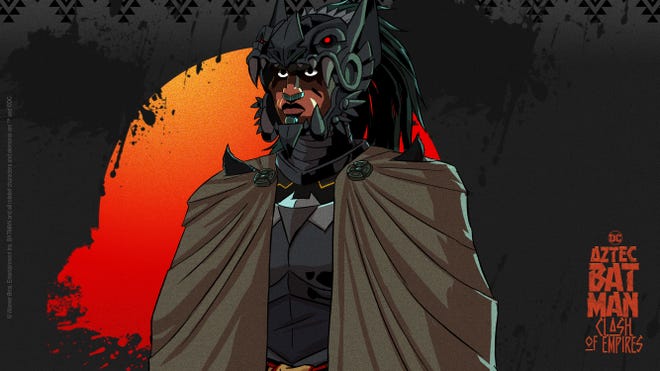 HBO Max, meanwhile, has announced the lead cast for Batman Azteca: Choque De Imperios (Aztec Batman: Clash of Empires), its upcoming animated feature that transfers the Batman mythology to Mexico, with an infusion of Mexican culture and mythology. Produced by Warner Bros. Animation, Ánima and Chatrone, the film will feature Horacio García Rojas (Diablero) as Yohualli (Batman/Bruce Wayne), Omar Chaparro (No Manches Frida films) as Yoka (The Joker) and Álvaro Morte as Hernán Cortés (Two-Face). Harley Quinn's Juan Meza-León directs.
Additionally, Batwheels — the first-ever Batman animated series aimed at pre-schoolers — will debut on Batman Day with a half-hour special called "Secret Origin of the Batwheels," featuring a voice cast including Ethan Hawke as Batman, Jacob Bertand, and Gina Rodriguez. The full series will debut later in the fall.
Batman Day 2022 in gaming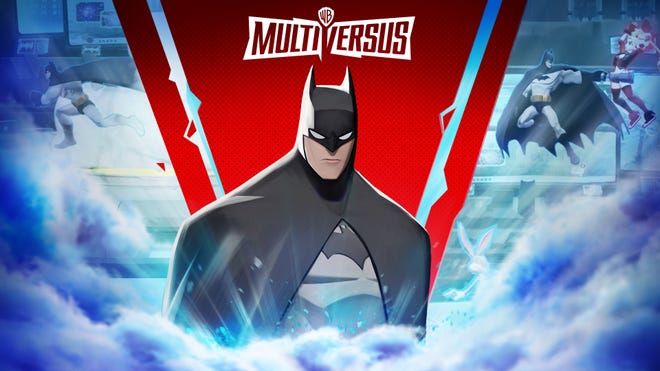 That's far from everything planned for Batman 2022: both MultiVersus and Injustice 2 Mobile will be running in-game events around the date (MultiVerses from September 16 through 19, Injustice 2 from September 13 through 19) centered around Gotham's favorite caped crusader, while Warner Bros. Consumer Products is partnering with playing card company Cartamundi to release the next round of DC Hybrid NFT Trading Cards.
Batman Day 2022 in real life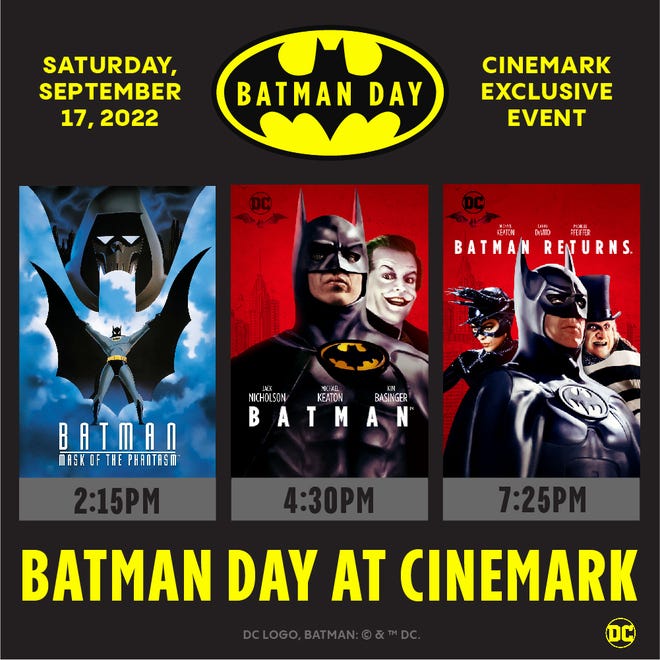 Additionally, events taking place across the world on that day will have a Bat-theme. Fans who love the '90s Batman movies can enjoy a marathon of the 1989 Tim Burton movie, its 1992 follow-up Batman Returns, and the animated Batman: Mask of the Phantasm in participating Cinemark theaters in the U.S.; for those nowhere near a Cinemark, don't worry; TNT is running its own Batman movie marathon starting at 9 Eastern.
Outside of the U.S., a weekend of Batman-themed activations at FNAC Callao is planned in Spain, while French fans will be able to catch up with the Batman Bus at Klepierre malls in Marseille, Bordeaux, Toulouse and Paris. In Singapore, design studio XM is making the most of the month of September with the creation of a custom Batcave filled with merchandise in its flagship store at Kitchener Complex. No matter where you are, it seems, Batman is there for you this September.
---
MultiVersus and Injustice 2 Mobile are just two of the many video games that have featured DC's Dark Knight; here are ten of the best from his long and storied history.