Bill Watterson and The Mysteries collaborator scrapped a year's worth of work before finishing book
After 365 days working on their nascient collaboration, the two legendary creators tossed that work in the bin.
In case you've been too preoccupied with your cardboard box time machine to notice, The Mysteries by legendary creators Bill Watterson and John Kascht is available at your local bookstore and/or public library now. But while you can check out the fruit of their artistic collaboration this instant, the book's path to publication did not run smoothly. In fact, after a full year of work on the project, Watterson and Kascht scrapped the work they'd completed on The Mysteries and started again from square one.
This fact was revealed in a video posted to the Andrews McMeel Publishing YouTube channel featuring both Watterson and Kascht describing their collaboration on The Mysteries. As Watterson describes how challenging it was for the pair to agree on the style of the book, he shared the staggering one-year statistic.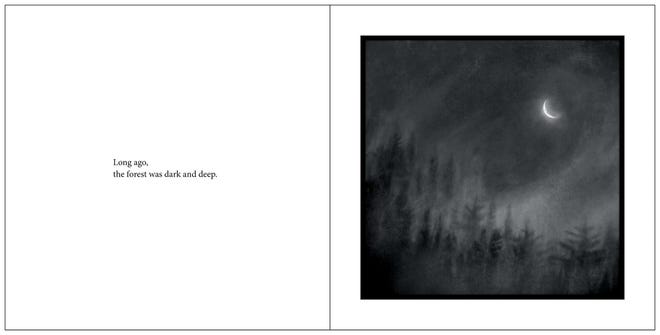 "At the end of the first year, we literally had nothing to show for our trouble," said Watterson. "We dumped everything, and started over."
As Watterson explained, the abandonment was an act of desperation. "We tried everything we could think of and nothing worked," Watterson said. "The happier one of us was, the less the other liked it."
Watterson went on to describe the revelation that allowed work on the project to continue. "Trying to compromise and bend toward the middle just left us both exasperated," Watterson stated. "Largely out of desperation, we stuck my rough things next to John's crafted things, and that was the breakthrough." While admitting that the juxtaposition made no stylistic sense, Watterson observes that "the visual tension of that incompatibility created a weird energy," which both artists recognized.
"That was the surprise we'd been looking for," said Watterson.
"Things clicked when we gave up," said Kascht. "When we accepted there was never going to be some magic style that split the difference between us. The experience of being lost: that was our common ground."
But ultimately, the friction between the styles of the two creators only served to strengthen the work. "Working through differences towards a common purpose is practically an act of defiance these days," said Kascht. "And I'm as proud of that as of any other aspect of the collaboration."
---
You can read more about the fan reaction to The Mysteries here, and find out more about the rough collaborative process between the two creators here.