Calvin & Hobbes' Bill Watterson is returning to comics for "a fable for grown-ups"
Bill Watterson returns for The Mysteries with John Kascht, 28 years after the end of Calvin & Hobbes
If you're like me, you've done a lot of growing up since you first read Calvin & Hobbes by Bill Watterson. As it turns out, so has he; and he's coming back to the drafting table to show that growth.
Iconic cartoonist Bill Watterson famously retired at the height of Calvin & Hobbes' success in 1995. Now, 28 years later, he is coming back - but not for a kids comic strip (not that Calvin & Hobbes was ever just for kids).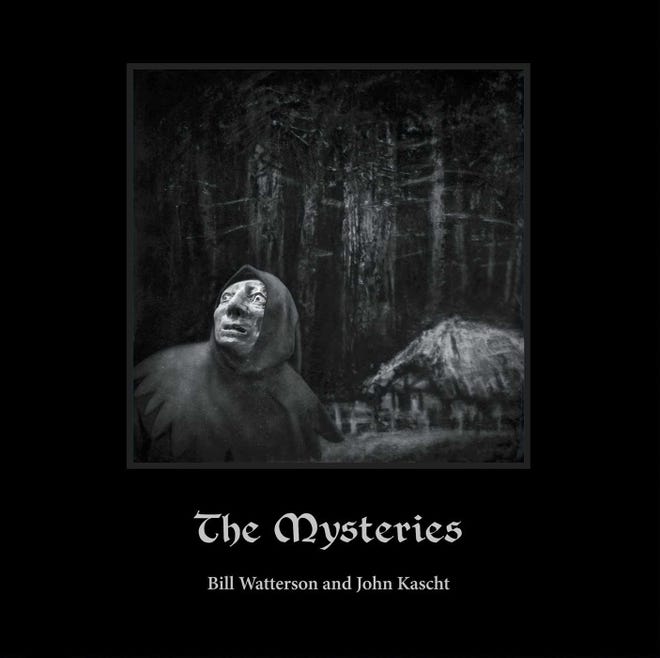 The Mysteries is a new 72-page book by Watterson and fellow artist John Kascht are creating what is described as "a fable for grown-ups." Scheduled to be published by Andrews McMeel Publishing in late 2023, The Mysteries has reportedly been in the works for years in what's described as an "unusually close collaboration."
"[In The Mysteries,] a long-ago kingdom is afflicted with unexplainable calamities," reads the publisher's description of the book. "Hoping to end the torment, the king dispatches his knights to discover the source of the mysterious events. Years later, a single battered knight returns."
You can't help but notice the similarities between the plot of The Mysteries and the story of Watterson's own life - his surprise retirement in 1995, the mystery that grew about his departure, and now this surprise return with a very un-Calvin & Hobbes-like story. We delved into that theory more here.
Check out this preview of The Mysteries by Bill Watterson and John Kascht:
If you don't know Kascht's name, we forgive you - and will help. Kascht is a widely published caricaturist, having done work for all the major publications you can think of - with everything from the New York Times to MAD Magazine (with Oprah and Golf Digest to boot). Some of his originals are in the collection of the Smithsonian National Portrait Gallery.
The Mysteries goes on sale October 10, 2023. You can pre-order now on Amazon and Barnes & Noble.
---
Meanwhile in the land of vikings, Hägar the Horrible is celebrating 50 years.