10 amazing Black comic creators to follow
Artists, writers, and storytellers abound, online too
It's amazing how effortless a great comic book is. How can such a compact book of drawings, splashes of color, and just a few words evoke intense feelings and create such richly detailed worlds?
If you've ever walked up and down Artist Alley, you've met some of the creators of these stories in person, and maybe snagged an autograph or two as well, not to mention original art.
These Black creators are defining large swaths of the comic landscape, and many have branched out to other forms of entertainment as well. They create and tell Black stories, or wholly unique ones that have gripped fans for decades. Here are 10 creators whose work is worth adding to your library.
Afua Richardson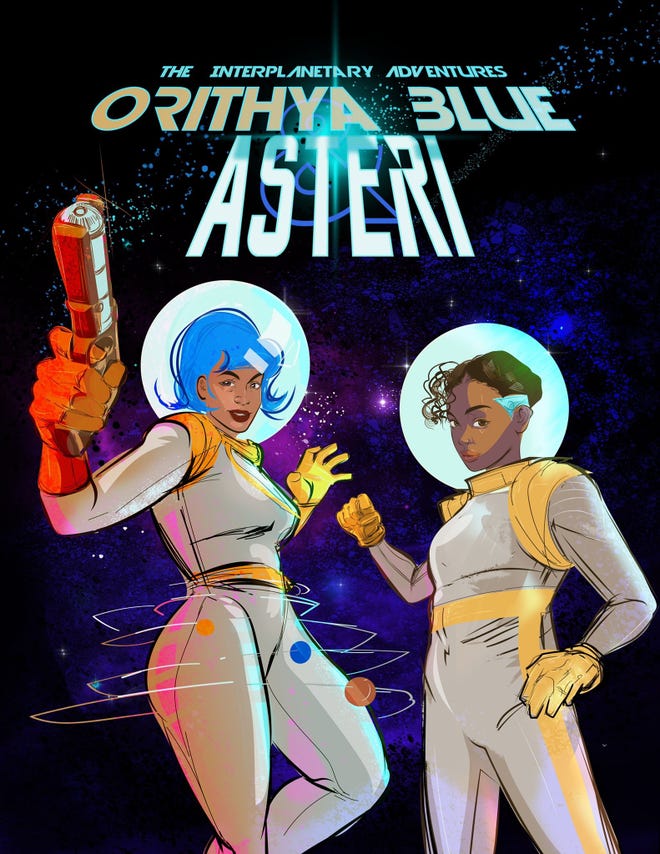 Afua is a force in the comic book industry! Not only for her work on titles like Genius, All-Star Batman and the Eisner award-winning series, Marvel's Black Panther World of Wakanda; she also mentors other creators, encouraging more representation in the comic industry and helping up and coming artists to navigate the comic world.
Most recently, Afua's artwork was featured in the HBO series, Lovecraft Country in the form of the Orithyia Blue comic written and drawn by Diana Freeman (as portrayed by Jada Harris).
Follow Afua Richardson on her website, Instagram, and Twitter.
Alitha Martinez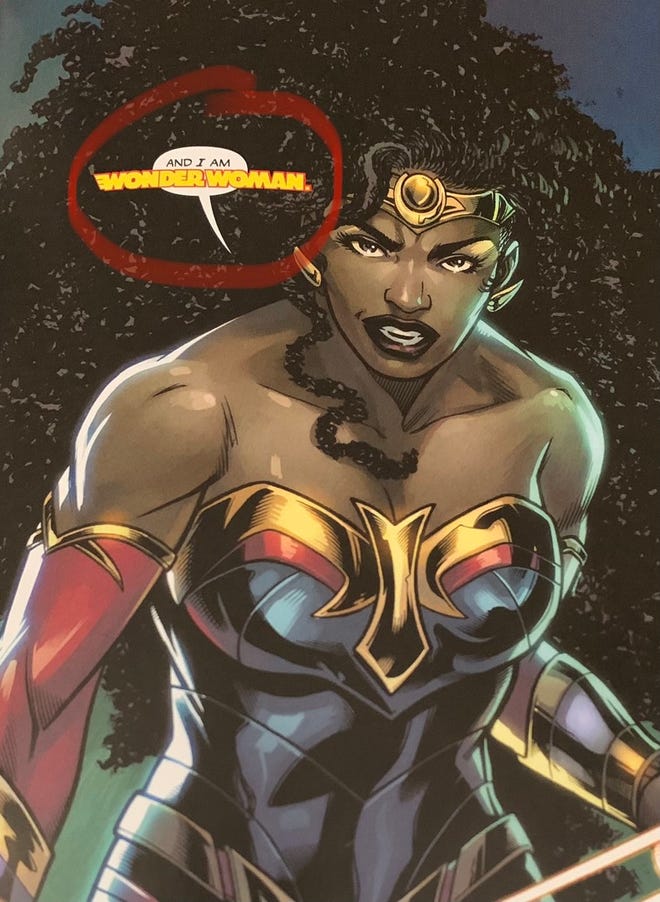 Alitha has shown off her insanely talented artistic skills on many a DC and Marvel comic including critically acclaimed books, New 52 Batgirl (with Gail Simone) and Black Panther: World of Wakanda (with Roxanne Gay). Most recently, Alitha designed the newest concept for Nubia, which debuted in Future State: Immortal Wonder Woman and went on to draw her solo series Nubia: Queen of the Amazons.
Follow Alitha Martinez on her website and Twitter.
Brian Stelfreeze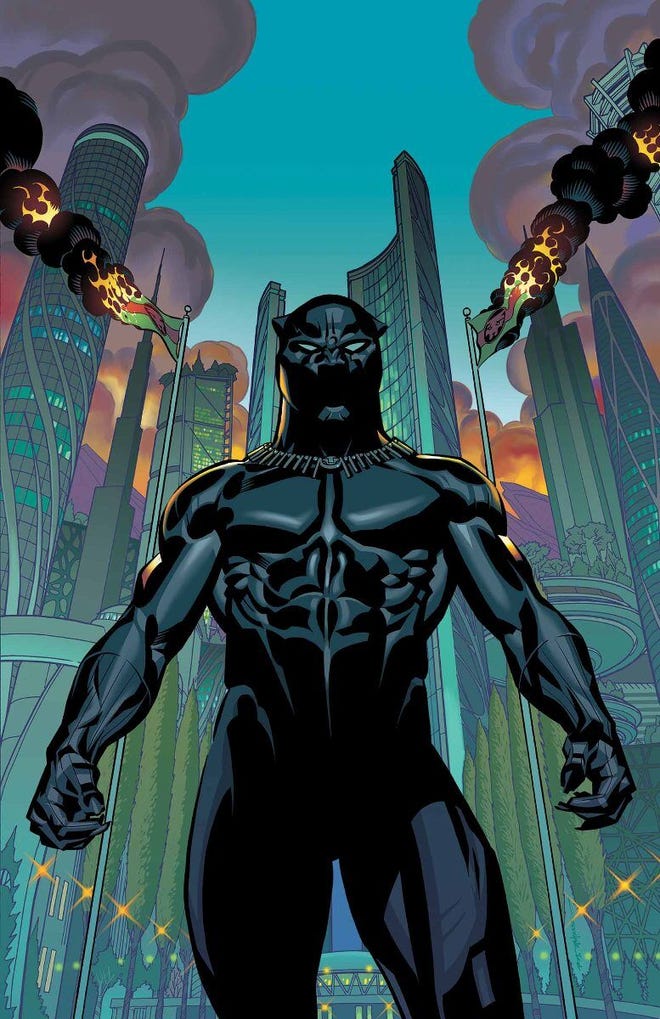 Simply put, Brian Stelfreeze is a living legend and one of the most prolific black creators in comics; his gorgeously painted covers have graced the covers of both Marvel and DC Comics, including an unforgettable run of more than 50 covers on Batman: Shadow of the Bat.
Stelfreeze provided interiors and covers for the Eisner nominated 2016 series, Black Panther with Ta-Nehisi Coates. Most recently, Stelfreeze has served as art director for 12-Gauge Comics, providing art for titles such as Gun Candy, Ice, and The Ride.
Follow Brian Stelfreeze on Instagram and Twitter.
David F. Walker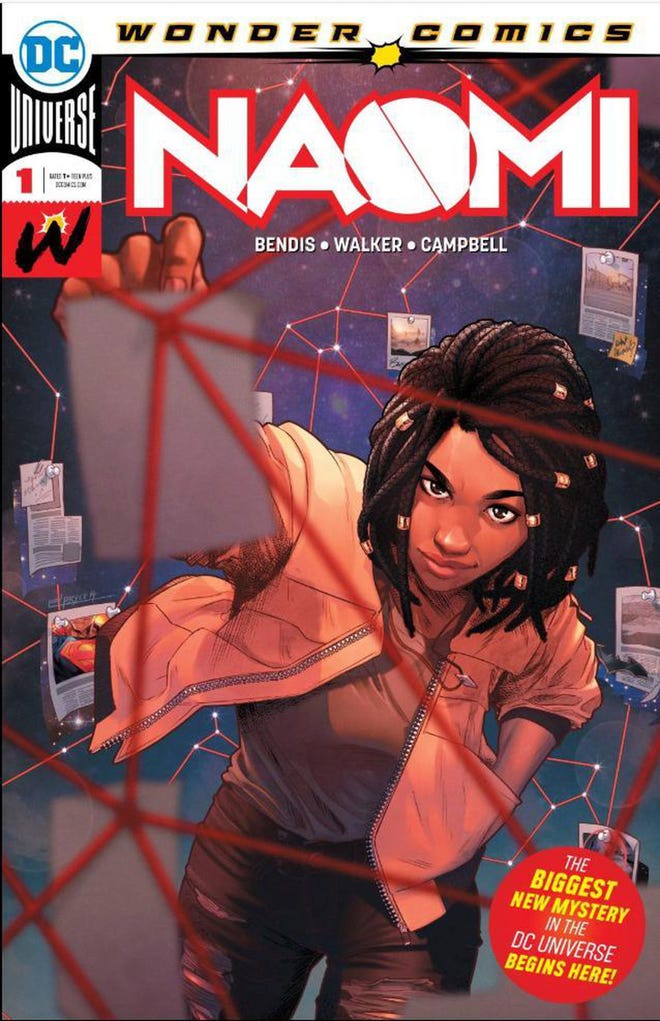 David Walker is an award winning comic book writer that has worked with almost every major publisher in the industry, bringing compelling and authentic stories dealing with black culture and experience. His Power Man and Iron Fist coupled with the art of Sanford Greene, gives the reader an entertaining, street level adventure with a real 70s vibe, while on DC's Cyborg, you get a high-octane superhero adventure. David brings John Shaft off the screen to be featured in his first comic book adaptation AND a prose novel (Shaft's Revenge).
Walker has produced several independent film projects including one of the definitive documentaries on the topic of Blaxploitation films, Macked, Hammered, Slaughtered, and Shafted.
Co-creating hit books like Bitter Root and Naomi as well as being a journalist and educator, proves that David Walker is truly the renaissance man of the comics world.
Follow David F. Walker on his website, Facebook, and Twitter.
Denys Cowan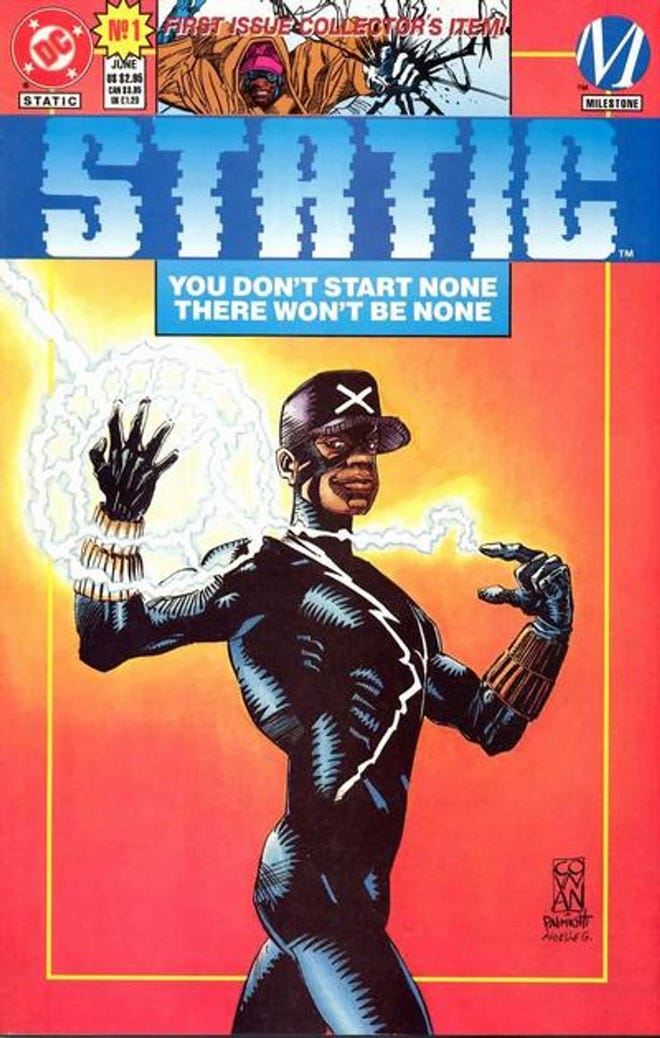 Denys is one of the most influential artists in comics! He co-founded Milestone Media (with Michael Davis, Derek T. Dingle and Dwayne McDuffie) which was a game changer for comics, bringing more representation for black creators into the industry. He also co-created Static and worked as a producer on the Static Shock animated series.
Partnered with Denny O'Neil, Denys created what many consider the definitive story for the DC hero, The Question; Denys was recently united with Jeff Lemire and Bill Sienkiewicz to return to The Question on the DC Black Label book, The Deaths of Vic Sage.
Follow Denys Cowan on his website and Twitter.
Jamal Campbell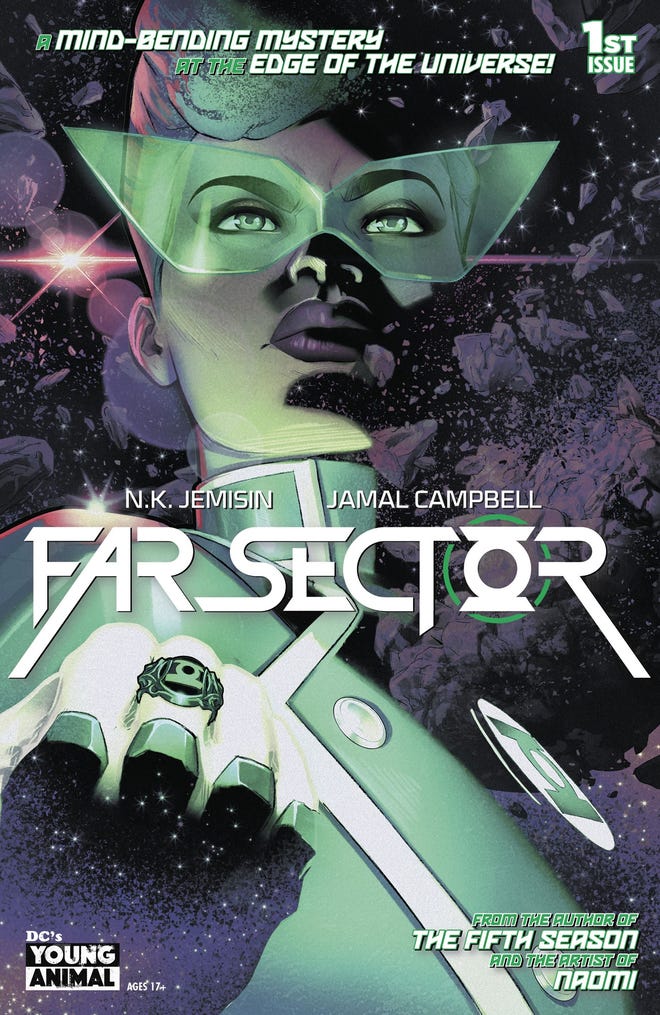 Producing beautiful covers for DC, Marvel and BOOM!, Jamal Campbell is a rising star in the world of comics. Recently he has cemented his superstar status when he teamed with Brian Michael Bendis and David F. Walker to create the DC's popular new character, Naomi, as part of the Wonder Comics imprint.
Jamal again brings his gorgeous, realistic art style to another DC runaway hit, Far Sector (from the Young Animal imprint); partnering with NK Jemisin. They introduce newly minted Green Lantern Jo Mullein to face a murder mystery on a far off planet that hasn't seen a violent crime in over 500 years! recently Jamal has been working on variant covers for DC's acclaimed Nightwing series.
Follow Jamal Campbell on his website, Instagram, and Twitter.
Khary Randolph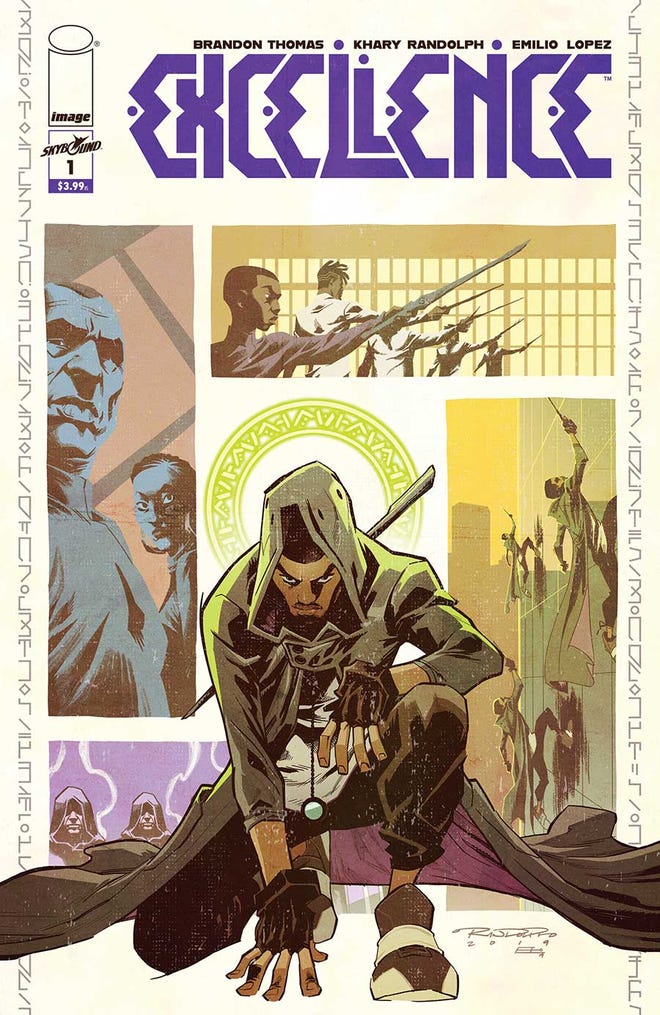 Khary is a creator who can do it all! Besides managing a tremendous career in comics, Khary has also worked in animation, video games, and toy design. Whether it's books for the Big Two (We are Robin, Mosaic) or working with independent publishers on titles like Tech Jacket for Skybound or Black for Black Mask Studios, Khary always brings his A-game to every page.
Khary co-created the hit Image comic, Excellence with Brandon Thomas; the story of a secret society of black magicians with each generation fighting for a better world. The tagline for the book stays it all – Excellence is Real.
Follow Khary Randolph on his website, Instagram, and Twitter.
Roxane Gay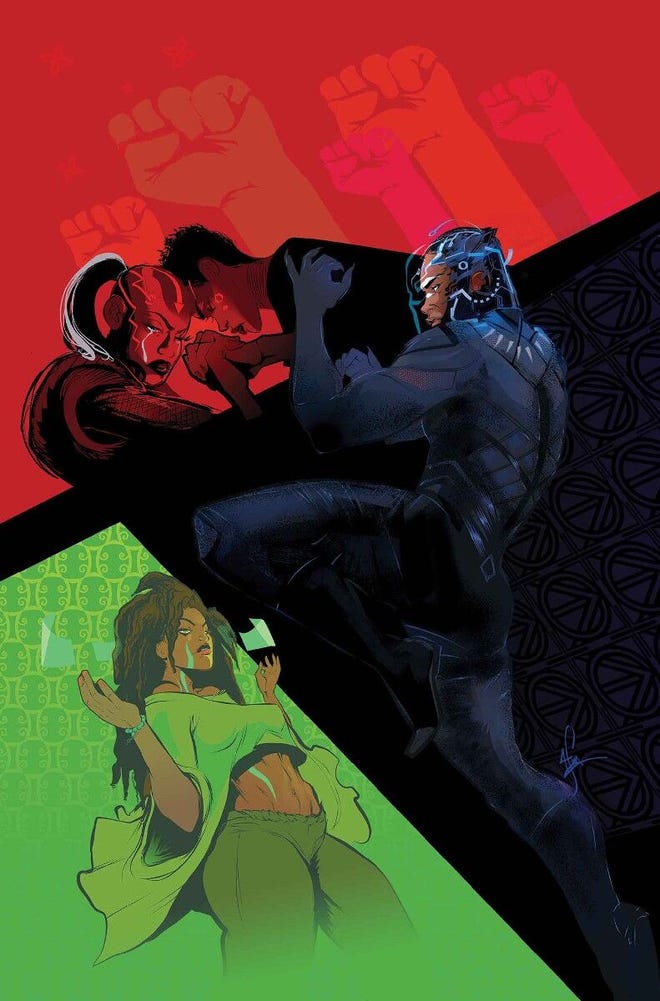 Roxane Gay's talent as a writer knows no bounds and crosses a variety of mediums. She is the author of the nationally bestselling Difficult Women and the New York Times bestselling novels Bad Feminist and Hunger.
Gay has been a columnist for The Guardian and The New York Times, providing poignant and thought-provoking commentary on both racism and identity. Teaming with Afua Richardson and Alitha Martinez, Roxane follows-up on Ta-Nehisi Coates' Black Panther run with the World of Wakanda mini-series focusing on the stories of the supporting cast including the romance of Ayo and Aneka, former members of the Dora Milaje. Gay has also written heist thriller comic The Banks (with art from Ming Doyle) for TKO Studios.
Follow Roxane Gay on her website, Facebook, and Twitter.
Sanford Greene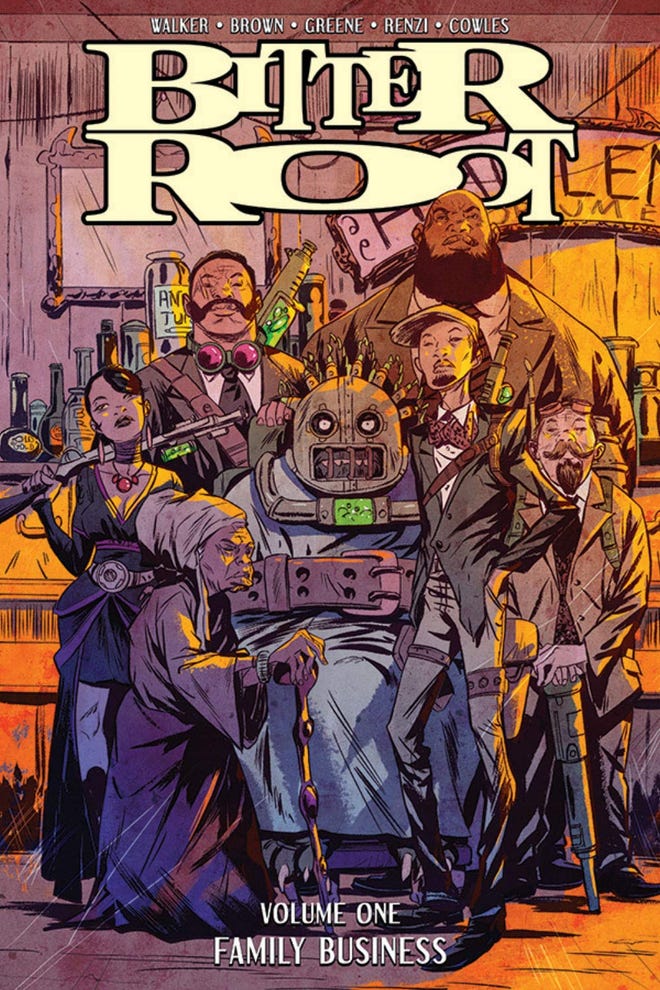 With his gritty and energetic style, Sanford Greene has cemented himself as a superstar in the comic industry. Working with almost every major publisher, Sanford has already left his mark–yet continues to push boundaries with his versatile storytelling. His work with David F. Walker on the critically acclaimed Power Man & Iron Fist is easily one of the best superhero books of the last decade.
Walker and Greene teamed up with Chuck Brown to create the Eisner award winning series Bitter Root (which was recently optioned by Legendary Pictures) about a monster hunting family set in an alternate history version of Harlem. If you haven't read his Line Webtoon fantasy series 1000, you are surely missing out!
Follow Sanford Greene on his DeviantArt, Instagram, and Twitter.
Vita Ayala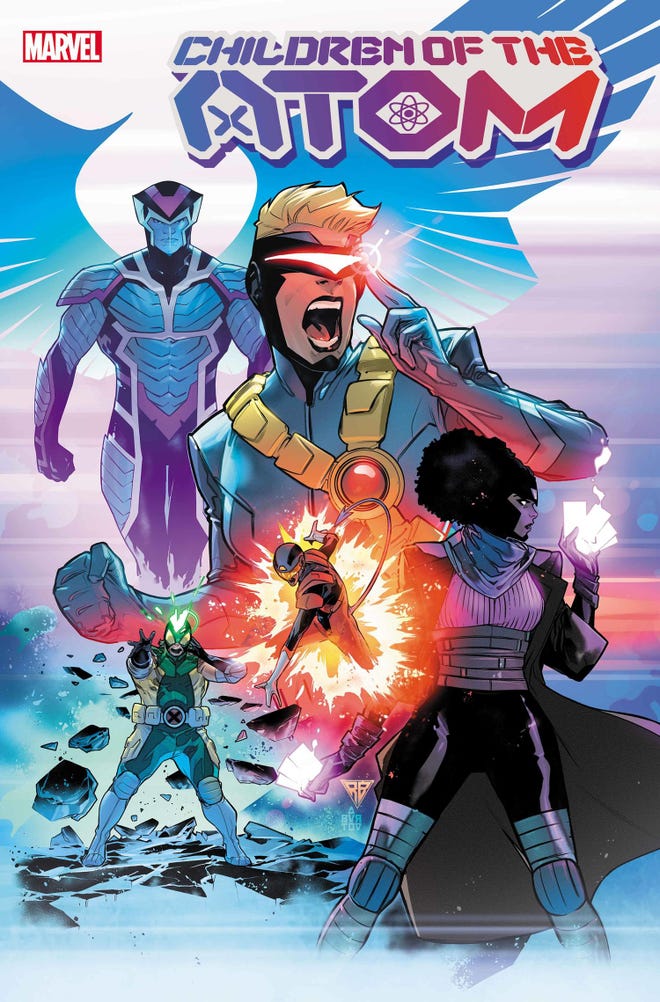 Bringing a lifelong love of comics to their story telling, Vita is a prolific new talent in the comic industry; coupled with their voice as a non-binary, Afro-Latinx writer, Vita deftly creates stories that are fun and energetic, providing representation and unique voices that the industry desperately needs.
Vita truly can do it all, whether it's horror in Marvel's Morbius or high octane spy thrillers in Dynamite's James Bond. If you are a fan of the X-books, you need to read Vita's New Mutants, Children of the Atom, and Marauders. These comics are fantastic reads from start to finish.
Also check out Vita's amazing creator owned books, Black Mask's The Wilds, Vault's Submerged, and Comixology Originals series, Quarter Killer.
Follow Vita Ayala at their website, Instagram, and Twitter.
---
Marvel adding Black History Month team-ups to its February 2023 plans