Marvel adding Black History Month team-ups to its February 2023 plans
The annual celebration of Black history and culture will include the launch of a new Bishop miniseries, as well as 14 variant covers
February is Black History Month, and Marvel has a number of new launches planned to mark the annual event in 2023, with no less than three five-issue miniseries debuting, alongside a Wakanda-themed anthology one-shot, and a number of variant covers and special back-up stories from Black creators across the line.
While each of the three new miniseries — Bloodline: Daughter of Blade by Danny Lore and Karen S. Darboe, Silver Surfer: Ghost Light by John Jennings and Valentine De Landro, and Bishop: War College by J. Holtham and Sean Damien Hill — are attached to pre-existing franchises and characters, each also introduces new Black characters (in the case of Bishop, an all-new team of X-Men, according to the solicitation) into the Marvel comic book universe; Bloodline has already been teased in Marvel's Avengers/X-Men Free Comic Book Day issue earlier this year, and Ghost List was previewed at New York Comic Con last month.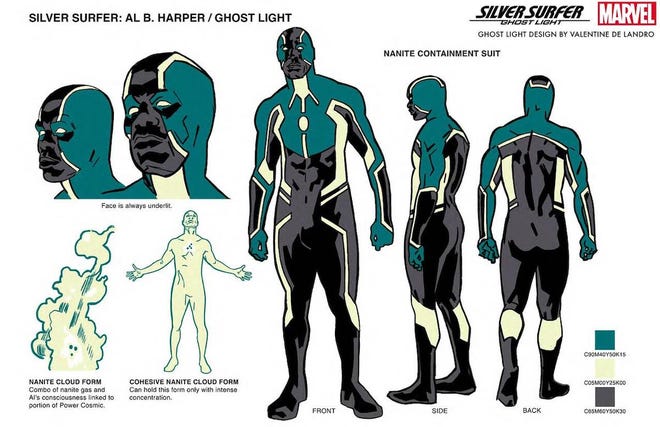 Similarly rooted in the familiar but looking to add something new to the mythos is the Marvel's Voices: Wakanda Forever anthology one-shot. Featuring stories by creators including Juni Ba, Murex Ayodele, Todd Harris, Dotun Akande, and more, the 56-page issue will not only include stories about T'Challa, Share, Okoye and other familiar characters, but promises the introduction of "the last Black Panther" in the far future of the Marvel Universe.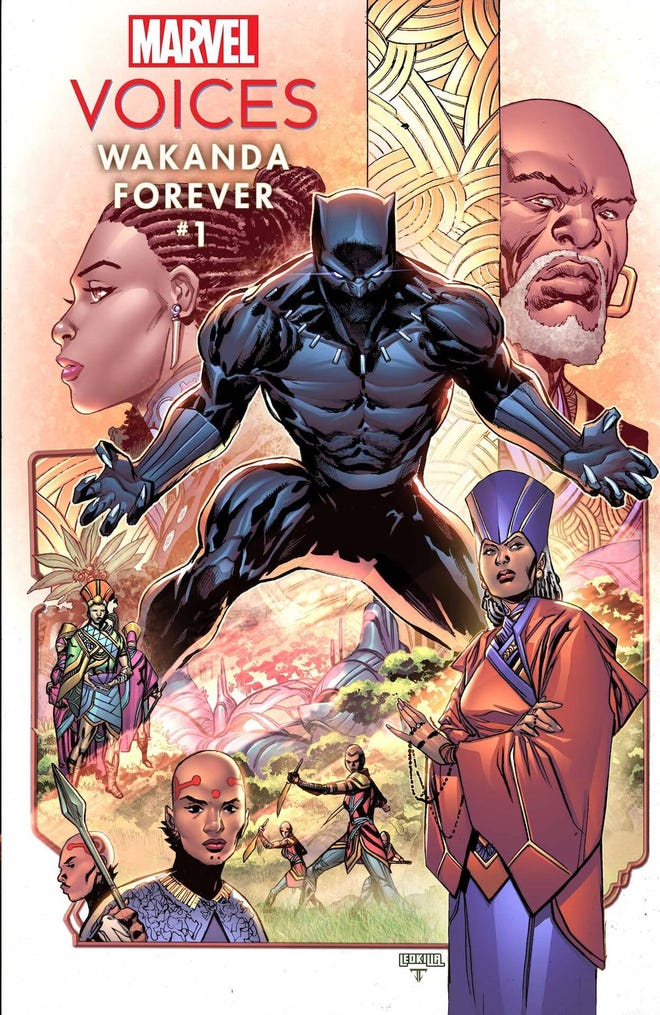 Beyond these releases, Marvel is also featuring 14 Black History Month variant covers throughout the month, appearing on Scarlet Witch #2 (Storm, by Ernanda Souza), Spider-Man #5 (Photon, by Karen S. Darboe), Moon Knight #20 (Blade by Chris Allen), Thor #31 (Black Panther by Ken Lashley), Star Wars: Sara Starros #1 (TBA), Star Wars: The High Republic - The Blade #4 (TBA), Star Wars: The High Republic #5 (TBA), Star Wars: Yoda #4 (TBA), Star Wars: The Mandalorian #8 (TBA), Star Wars: Hidden Empire #3 (TBA), Star Wars #31 (TBA), Star Wars: Bounty Hunters #31 (TBA), Star Wars: Doctor Aphra #29 (TBA), and Star Wars: Darth Vader #31 (TBA). None of these covers were released as part of the regular solicitation announcement.
Each of the four Marvel Universe comics in the above list — Scarlet Witch, Spider-Man, Moon Knight, and Thor — will also feature back-up stories teaming the title characters with the stars of their variant covers, so that Scarlet Witch will team with Storm, Spider-Man with Photon, and so on. Creators on each of the back-ups are Stephanie Williams and Chris Allen (Scarlet Witch), Justin A. Reynolds and ChrisCross (Spider-Man), Danny Lore and Ray-Anthony Height (Moon Knight), and Cheryl Lynn Eaton and ChrisCross (Thor).
Check out the gallery of variant covers below.
---
Marvel isn't the only publisher celebrating Black History Month; DC has also announced a series of launches, special releases, and variant covers for February 2023.