Brendan Fraser says that Batgirl's Leslie Grace was "dynamic" in the HBO MAX DC film
Brendan Fraser, who played the villain in the now-canceled Batgirl movie at Warner Bros, talks about his appreciation for the movie's star, Leslie Grace.
When the Batgirl movie was cancelled in the midst of its post-production process, audiences weren't just robbed of the opportunity to see In The Heights' Leslie Grace as Barbara Gordon — they also missed out on a chance to see Brendan Fraser as the sociopathic pyromaniac Firefly. Talking to Popverse at the recent Emerald City Comic Con, Fraser shared what he's particularly sad fans won't get to see.
Spoilers: it's the movie's star.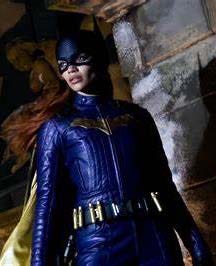 "Leslie Grace is her namesake. She's dynamic," Fraser said of the movie's lead. "She gave a great performance. She's a stone cold professional. You're going to see more from her. And I'm looking forward to it."
As might be expected from an actor of his extensive experience, he's mostly sanguine about the situation surrounding the movie. Asked what lessons he'd share with his younger self given the chance, he said, "It's going to be all right. Hang in there. It's possible. You're doing okay. You have nothing to prove."
---
Read the full Q&A with Brendan Fraser — which touches on The Mummy, Doom Patrol, and just what he likes to eat when he's in Seattle.
---
While at the show, Fraser got the opportunity to catch up onstage with his Mummy co-star Oded Fehr — and if you have premium access, you can watch the whole panel for yourself.