From One Piece pirate ships to Gene Ha: empowering the next generation of comic creators
Inside the Asian and Pacific American cultural component of Chicago's C2E2
Thank you to McDonald's APA Next for sponsoring this article and video. Popverse was paid for our time in creating this.
This year's Chicago Comic & Entertainment Expo (C2E2) returned to the windy city, and the flagship landmark on the convention floor was an actual ship - the Thousand Sunny from the manga-turned-anime One Piece. This nearly full-size replica of the Straw Hat Pirates signature ship was a portent for the anime, manga, and Asian culture represented over three days at the largest convention center in North America, McCormick Place.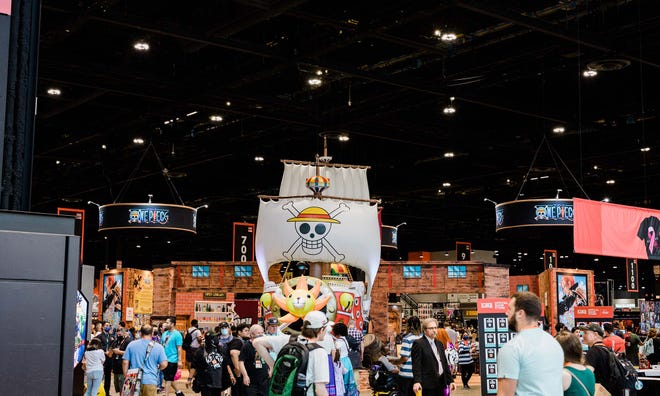 The One Piece booth by VIZ Media, Bandai Namco, and other partners was proudly displayed just past the entrance archway to C2E2's mainstage, and as we and other fans spread out across the showfloor there was much more Asian culture to be had - and you didn't need a pirate map to find them.
This video and article is sponsored by McDonald's APA Next Education program. APA stands for Asian Pacific American, and McDonald's has been supporting APA students with higher education resources for 15 years. Through this partnership with McDonald's, Popverse is further spotlighting education about Asian Pacific American cultures, and also empower aspiring comic creators to pursue their passion.
The Japanese Cultural Center at C2E2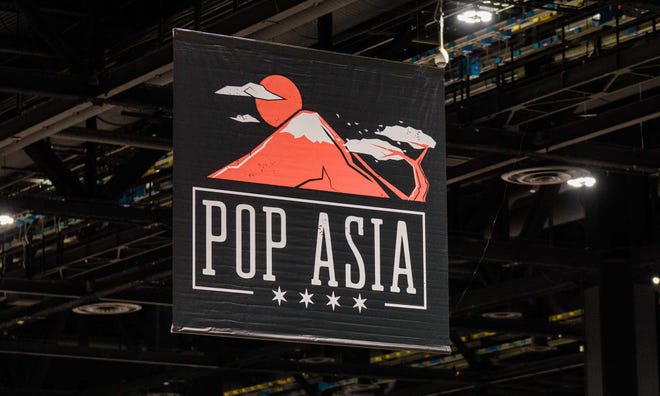 Chicago's longstanding Japanese Culture Center was everpresent in C2E2's Pop Asia area, providing demonstrations (and in some cases actual training) in martial arts like Aikido and Bujinkan as well as cultural arts like Shodo (Japanese calligraphy), playing the Koto, and origami.
In fact, the Japanese Cultural Center's programming coordinator Ty Yamato shared with us his experience teaching Japanese cultural arts to the general public at events like this.
"I did a couple projects recently where we were teaching kids at a middle school how to make origami cranes," Yamato tells Popverse. "The importance of this is that the crane symbolizes peace, and that's a really beautiful message. I'm trying to carry that message to kids and a lot of the people I teach, at schools but of course conventions like C2E2 and street festivals in our neighborhood."
Prominent comics artist/writer Gene Ha empowers the next generation of comics creators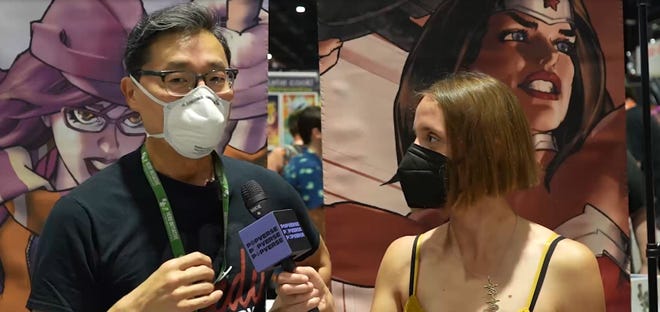 Over in Artist's Alley, comic artist/writer Gene Ha spoke with us about his career and his welcoming posture to other new creators who are breaking in every day.
"My advice to breaking into comics has changed so much over the last few years. At this point, it's no longer having a portfolio of your artwork, but having a story online and then being able to show that to someone," Ha tells Popverse.
Ha, the Chicago-born son of two Korean immigrants, broke into comics fresh out of college and straight into the halls of DC Comics. After debuting in 1993's Green Lantern #36, Ha went on to make a name for himself with the creator-owned series Top 10 with writer Alan Moore, and later his own OGN series Mae. He recently drew the second issue of DC's prestige series Wonder Woman: Historia.
But as he tells Popverse, you don't need to follow his path to become a comics creator. He says you're ready now - whoever you are.
"A lot of people think 'I don't want to publish yet' or 'I don't want to go online with a webcomic yet because I'm not good enough,' but that's never true," Ha explains. "The first issue of many very popular webcomics - the writing's clunky and the art is horrible. But then a few months later into that story, we see that they figure that out. And no one holds it against the creators that it took time to figure that out."
And here at Popverse, we're looking forward to talking, writing, and filming that next generation of creators - in comics, film, TV, and more - as they begin their creative journey.
---
For more on McDonald's APA Next program, visit www.apanext.com. This and further stories in the continued partnership with McDonald's and Popverse can be found at this dedicated Popverse microsite (Link forthcoming).