Chatting with Sina Grace, the Rockstar of Rockstar and Softboy
"It's been really cool to do the thing you want to do and have people respond to it," writer Sina Grace tells Popverse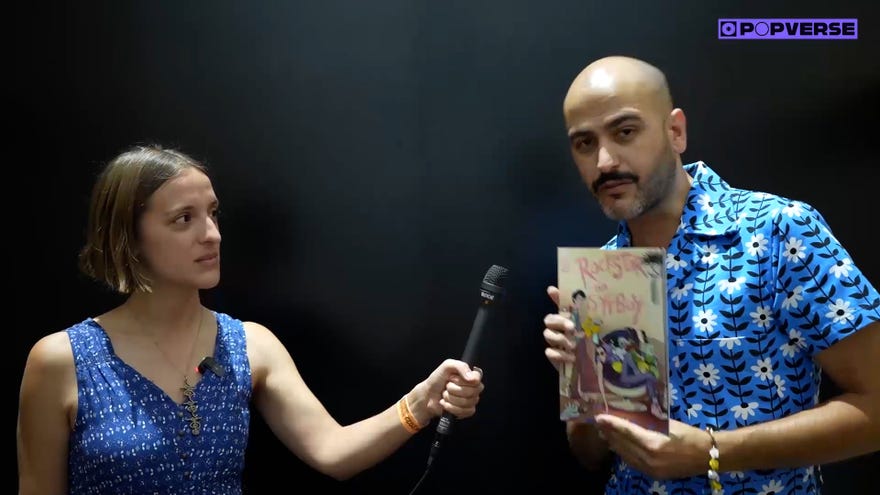 For the first time in five years, comics writer and artist Sina Grace is writing and drawing his own comic again. Grace's semi-autobiographic comic Rockstar and Softboy has a one shot currently available from Image Comics (with a sequel following suit in January 2023!). The drama behind the Rockstar and Softboy is all derived from Grace's experience working at another notable comic book publisher - DC Comics.
Popverse's Ashley V. Robinson caught up with Sina Grace at the Image Comics Booth at Comic-Con International: San Diego earlier this year to talk about the power of turning frustration into art and how this led him to Superman.
"It's been really cool to do the thing you want to do and have people respond to it," Grace tells Popverse. "I just kind of always make work to skate by and make sure no one's mad at me and everyone breaks even and there's no losers. It's cool when there's actually money to be made."
Here is our full 12-minute interview with Sina Grace.
---
Molly Mendoza discusses their latest book STRAY and toxic nostalgia