Comic-Con International: San Diego 2022 - Don't miss anything - Popverse's news, liveblogs, interviews, more
Popverse is at its first San Diego Comic-Con - let us help you be there, from anywhere!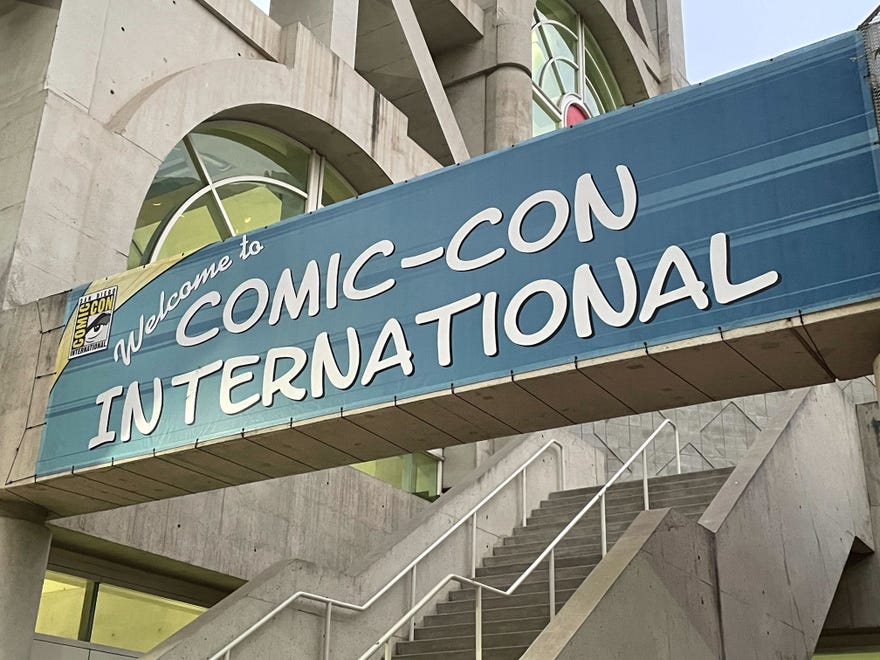 This year's Comic-Con International: San Diego returned to near full capacity after a two-year hiatus due to the COVID-19 pandemic. Marvel Studios, Paramount, Warner Bros, and more have big announcements for Hall H - and comic publishers such as VIZ Media, DC Comics, Marvel Comics, Image Comics, and the Jonathan Hickman-led Three Worlds/Three Moons project all presented news, announcements, and more.
Popverse attended this year's SDCC in full force, with our full editorial staff (Deputy Editor Tiffany Babb, Video Editor/Admin Veronica Valencia, Video Producer Ashley V. Robinson, Staff Writer Graeme McMillan and me, Editor-In-Chief Chris Arrant), along with several of our contributing writers including Christine Pasalo Norland, Kat Calamia, Gary Catig, Chloe Mavael, Joshua Lapin-Bertone, and Ernie Estrella. We also brought along ReedPop's Brand Marketing Coordinator Illianna Gonzalez-Soto, a valuable part of the Popverse experience.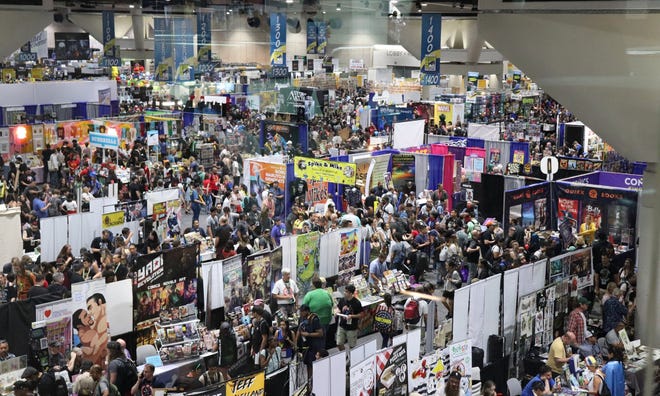 Here's a rundown of everything we published surrounding Comic-Con International: San Diego; keep checking back, as we'll be updating with reports post-con as well:
Comics news & notes
DC
Marvel
Manga and Anime
Movie & TV news
Star Trek
Planning for a comic convention can be an overwhelming experience, and we're regularly publishing articles about con culture to help you understand and take advantage of all that's out there. From the best things to look for at comic con booth dollar bins, comic convention essentials, to navigating conventions when you have a disabiity, a first-hand experience about volunteering at SDCC, and even a personal essay on how cosplay and conventions helped one of our writers rediscover herself as a fan.
Stay tuned to www.ThePopverse.com and this page in particular, as we'll be updating it with all of our Comic-Con International: San Diego stories.