DC's upcoming Gotham Knights game gets a comic book prequel
From comics to games and back again: the video game Gotham Knights is getting its own comic book series
Good news for fans excited for the October 25 release of Warner Bros. Games' Gotham Knights – DC will be launching a six-issue comic book prequel, titled Batman: Gotham Knights - Gilded City on the very same day.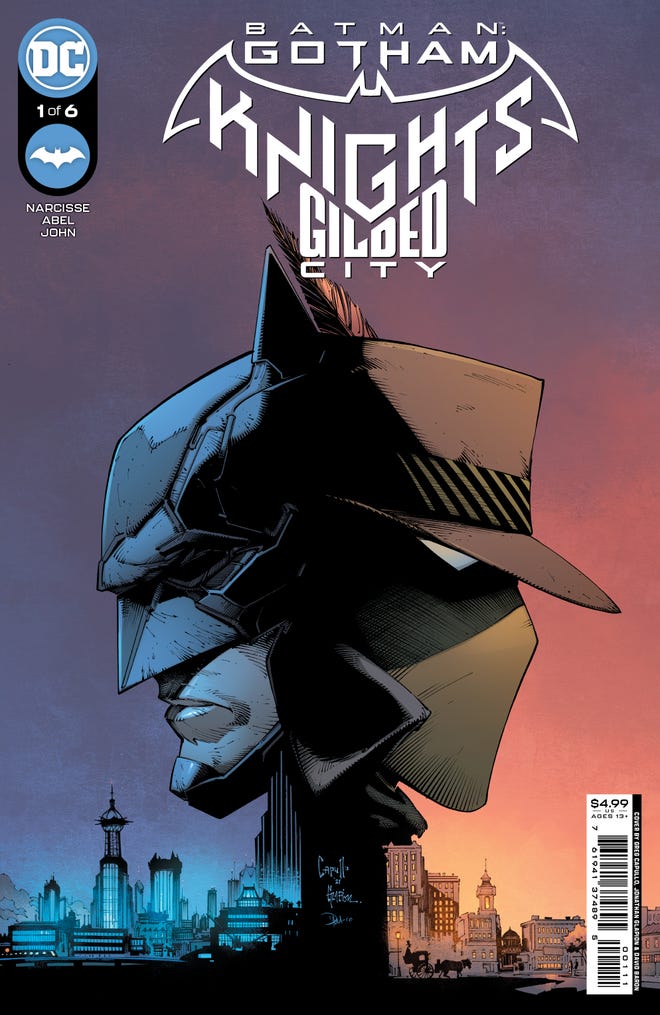 Set in period after the death of the Dark Knight, the Gotham Knights game – originally unveiled during 2020's DC Fandome virtual event – allows players the chance to become Nightwing, Batgirl, Robin, or the Red Hood as they try to restore justice to a city that's fallen even further into the abyss.
Announced during the DC's Gotham panel at San Diego Comic-Con, Gilded City will launch simultaneously internationally, with individual issues in Brazil, France, Germany, Italy, Spain, and Mexico, in addition to the United States. (Collected editions will also be available in each of these countries, as well as Poland, in July 2023.) The series will be written by Evan Narcisse (Gen: LOCK, Rise of the Black Panther), with art by ABEL (Harley Quinn), and will tell the story of a virus that has infected Gotham City, transforming citizens into rage-obsessed maniacs. Can Batman save the day? Maybe not – this is, after all, his last case before his death, according to the mythology of the game.
The story's more complicated than that, though; it also takes place more than a century earlier than the present day, as Batman and crew discover that what's happening to Gotham in the present day is somehow connected to events in the 1800s that included one of the city's first masked vigilantes, the mysterious Runaway.
Each issue of the series will feature a cover from Greg Capullo, but that's not all; each issue of the series will also include a code which fans can redeem for an in-game item, beginning with a BOSO22 Batcycle Skin, available when the game launches. Fans who pick up all six issues will also receive a seventh item upon the series' completion.
Check out this unlettered preview of Batman: Gotham Knights - Gilded City #1:
Batman: Gotham Knights - Gilded City #1 (of 6) will be available October 25, with variant covers coming from Yanick Paquette, Christopher Mitten, and Jim Lee with Scott Williams.
Keep track of this and ALL the news from this weekend with our San Diego Comic-Con 2022 coverage round-up.