Marvel's Avengers of the past, the present, and the multiverse assemble for "the biggest Avengers saga in Marvel history"
Avengers writer Jason Aaron is culminating his run with a saga drawn by Ultimates artist Bryan Hitch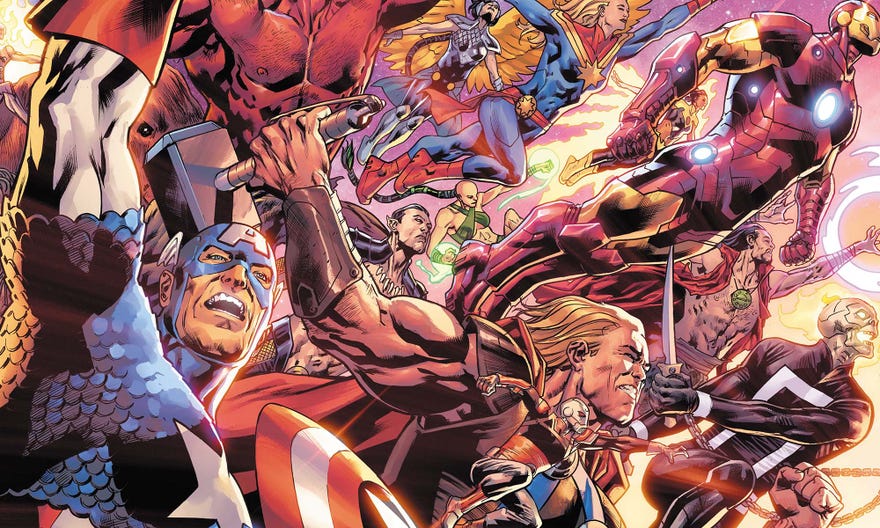 The three main Avengers teams of the modern era - the main Avengers, the multiversal Avengers of Avengers forever, and the prehistoric Avengers of 1,000,000 BC - will be assembling in an unprecended Marvel team-up saga that begins this November.
And Marvel has recruited one of the Ultimate artists to draw it.
Announced at the Marvel Comics' Next Big Thing panel at Comic-Con International: San Diego 2022, long-time Avengers writer Jason Aaron is teaming up with Ultimates artist Bryan Hitch on a November 2022 comic one-shot titled Avengers Assemble Alpha. Described by Marvel as "the biggest Avengers saga in Marvel history," Avengers Assemble Alpha is the kick-off for what presumably will be a limited series event that will cross over into 2023.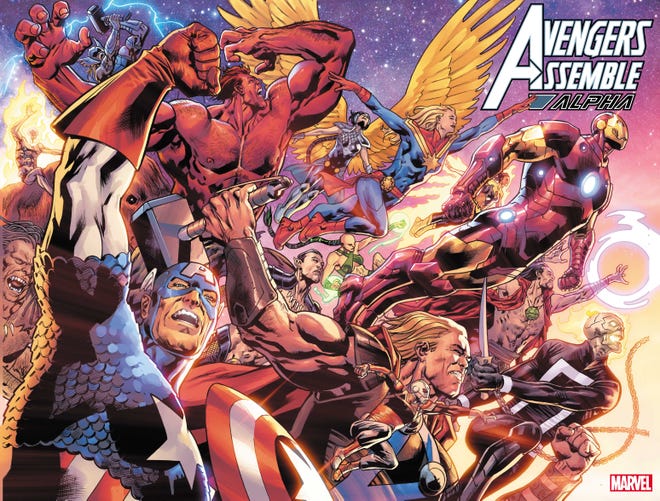 "From throughout time and the far corners of the Multiverse, the Mightiest Heroes of All the Earths are assembling as never before for a battle beyond all imaging," reads Marvel's description of Avengers Assemble Alpha. "A war that will take us from the prehistoric beginnings of an Earth under assault by the greatest villains who've ever lived to the watchtower that stands at the dark heart of the all and the always, where an army of unprecedented evil now rises. The biggest Avengers saga in Marvel history begins now."
Marvel has also signated that this Avengers Assemble event will be the final major storyline for Aaron, who has been the publisher's primary Avengers writer since May 2018's Avengers relaunch.
Keep track of this and ALL the news from this weekend with our San Diego Comic-Con 2022 coverage round-up.