Jim Lee and other WildStorm alums reflect on company's 30th anniversary during San Diego Comic Con 2022
A live camel, Vegas trips, and a call from George Lucas: Stories from the WildStorm 30th Anniversary SDCC panel
WildStorm Productions was an influential comic imprint that sparked the careers of many people in the industry. First founded in 1992, the studio served as Jim Lee's wing of Image Comics - then later was acquired as a subsidary of DC Comics. It is responsible for popular series such as WildC.A.T.S. and Stormwatch, which inspired the name, as well as others including Sleeper, America's Best Comics, Gen13, Wetworks, The Authority, and more.
On Saturday morning of San Diego Comic-Con (SDCC), a panel was held to celebrate its 30th anniversary and to look back at the early days of the studio. Former editor-in-chief Scott Dunbier moderated the discussion that included Lee, artist J. Scott Campbell, inker Scott Williams, colorist Alex Sinclair, and then-company president John Nee.
The Other WildStorm players
The panelists weren't the only members of WildStorm to be at the panel. In the audience were brothers Ryan and Joel Benjamin, Claudia Chong, Nicole Hunting, Carlos Vasquez, and Eddie Choi. Ryan was one of the few creators that actually attended art school and ended up teaching many of the others the technical aspects. Joel and Vasquez were colorists while Chong served as an editor. Her other informal responsibility was acting as the den mother to keep everyone behaved and on schedule. Hunting was on the non-comics side, working in human resources.
Amongst the roster of talent, the panelists thought Vasquez was the person with the biggest social life at the studio. They also spoke about other alumni that couldn't be present. Travis Charest was considered the artist that consistently blew everyone away while one of their funniest colleagues was inker Richard Friend.
Humble Upbringings
WildStorm began as a three-person studio with Lee, Williams, and artist Whilce Portacio. Since the latter two already lived in San Diego, that would be the area they would settle in. However, another place they considered was Memphis because at the time, it was the city in the United States that had the latest time to drop off packages to deliver them the next day. Maybe had they been based in the Southern city, their publishing schedule wouldn't have been as inconsistent. But San Diego was where they started and their first place was a one-bedroom apartment in Mira Mesa, a diverse working-class area of the city. As they became more successful, they upgraded to a two-bedroom apartment and then finally found an actual workplace office in the luxurious neighborhood of La Jolla. There, they had ocean views and were only a five-minute walk from the ocean. Some of the employees would even take mid-day breaks to go surfing.
Finding the Next Big Thing
The studio soon needed to attract other artists, but Lee found it difficult to recruit his old Marvel colleagues to jump ship to his start-up. He then decided to place a talent search ad in WildC.A.T.S. #2. They found Sinclair and Ryan Benjamin through this method and also future star, Campbell. He was still a fresh faced 19-year-old whose grandparents helped him move to the area.
The Gen13 co-creator discussed how he learned the fastest about art during those early years at WildStorm. Being surrounded by such gifted illustrators pushed everyone to be better. They wanted to out do one another but it a more positive and productive way. During their worst days, all they had to do was walk around the office and see what their colleagues were doing in order to motivate themselves. Campbell is regularly told how the art from the first two issues of Gen13 look different and he explains how it was due to his growth at the time.
The company also developed a feeling of community because it can be isolating working in comics. Sometimes on a Friday night when they had to finish up a project, they could come into the studio and find other people working so it helped with camaraderie. The layout of the building also contributed to the social atmosphere. Though their offices were private, they were open enough that you could still hang out and carry conversations. Also, no matter the time of day, there was always someone around because there were three eight-hour shifts which kept work going 24 hours a day.
Hijinks at WildStorm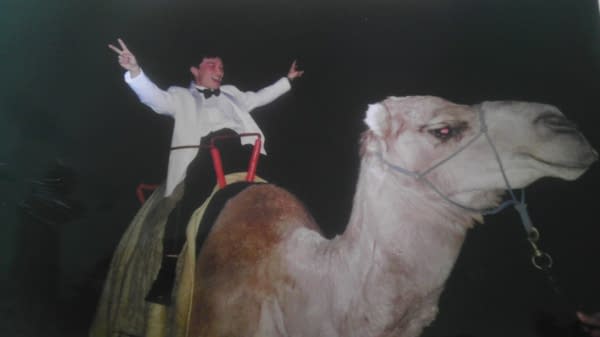 Sometimes it didn't seem like work at the studio. They loved playing ping pong, and later, they turned to video games. There was already a network of computers connected to each other for imaging purposes so they used them to play Spectre VR. Lee in particular was dominant, but it came out later he was able to obtain the cheat codes from the developer.
Speaking of their imaging software, they may or may not have used it for non-comic purposes. For example, they would make frequent trips to Las Vegas, which is driving distance, to celebrate any occasion. Since Campbell was still under age, he needed his own ID to enjoy the festivities.
Lee would also throw some ridiculous parties at his home and one time he wanted a camel. The internet didn't exist at the time so Chong had to consult the local Yellow Pages to track someone who rented out exotic animals.
Business Negotiations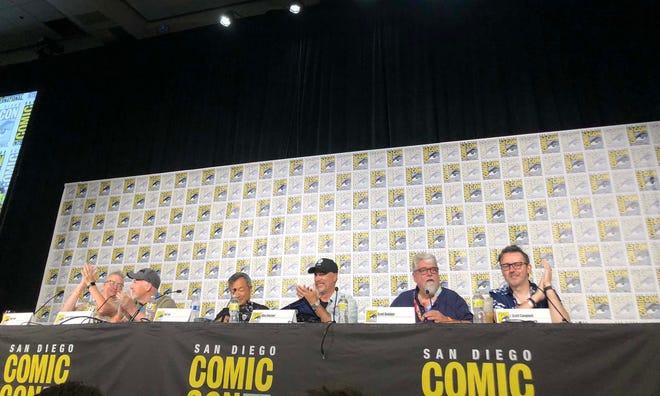 Because of the constant fun, it didn't always seem like WildStorm was an actual company, but they still needed to carry out business. Lee recollected one time at SDCC, Image Comics was negotiating a contract with Diamond for distribution. One of his children was born a few weeks before so he carried his newborn in a carrier while talking to executives. Compound that with a shirtless Todd McFarlane and Rob Liefeld being Rob Liefeld, and you can only imagine what Diamond was thinking during talks.
One of the more memorable business transactions occurred when George Lucas' people came calling while Star Wars: Episode One -- The Phantom Menace was being developed. It just so happened that they owned the copyright to the name Maul because of the WildC.A.T.S. character. In order for Lucasfilm to name their villain Darth Maul, they had to send Lee two of every merchandise ever made from the film. Alas, these collectibles didn't appreciate in value as much as products from the original trilogy.
Another interesting story involved sneakers. In one of Lee's comics, he drew one of the characters wearing Nikes. Soon after, he received a package from Reebok containing their shoes. Afterwards, he found ways to incorporate Ferraris into the panels, but it never netted the same results.
---
Keep track of this and ALL the news from this weekend with our San Diego Comic-Con 2022 coverage round-up.