Is Iron Man obsolete? Tony Stark asks the question this November
Marvel celebrates 650 issues of Iron Man with Iron Man #25 (let us explain!)
Current Iron Man writer Christopher Cantwell will be ending his run on the major Marvel Comics series with November's Iron Man #25.
But he's not doing it alone.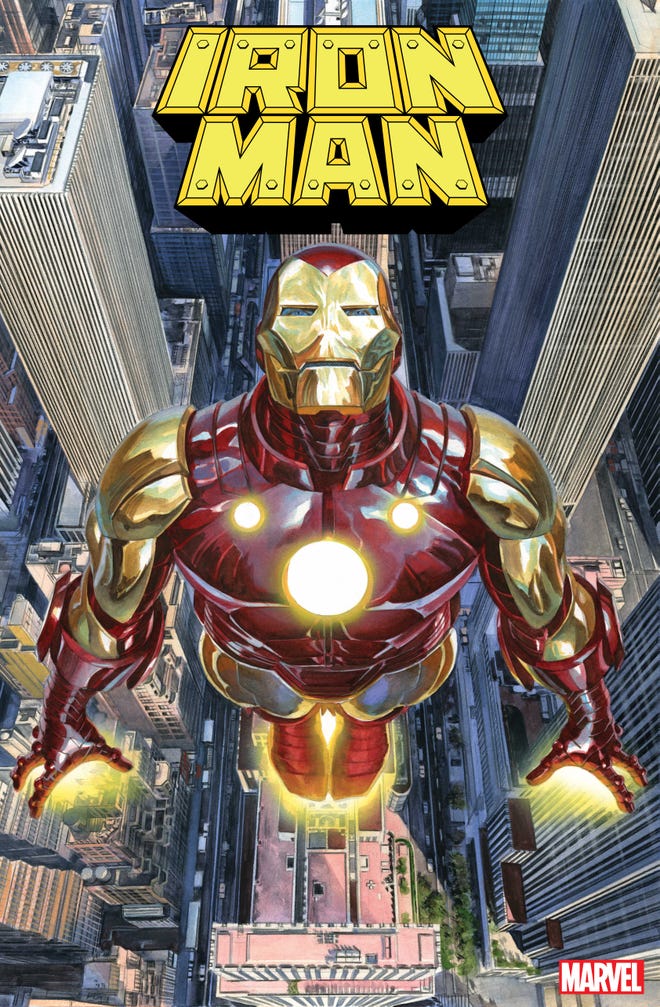 November's Iron Man #25 will be an over-sized anthology, culminating Cantwell's overall Iron Man story while also setting up what comes next for the Armored Avengers.
Cantwell and Angel Unzueta is drawing the main story of Iron Man #25, and will be joined by the Autumnlands duo of writer Kurt Busiek and artist Benjamin Dewery, as well as the duo of Murewa Ayodele and Dotun Akanda.
"It's Iron Man Day in New York City, but not everyone is ready to celebrate the ongoing legacy of Tony Stark — least of all him," reads Marvel Comics' description of Iron Man #25. "But a sudden crisis will once again test Tony's heroism and challenge his commitment to the role he has assumed for himself. Must there be an Iron Man?"
Busiek and Dewey's Iron Man #25 story will be a flashback to Tony Stark's early days, recounting an untold take of Tony Stark, Madame Masque, and Radioavtive Man.
Ayodele and Akanda will meanwhile tell follow Iron Man as he scours the near-mythical lands of Niffleheim in search of his long-lost Avengers teammate, Thor.
What is so special about Iron Man #25? It's also the 650th issue of Iron Man. That may seem odd, but after various relaunched and new #1s the series has went through since its mid '60s debut, November's Iron Man #25 also doubles as Iron Man #653, if you use a bit of that Marvel math.
Iron Man #25 goes on sale in Noveber.
---
Keep track of this and ALL the news from this weekend with our San Diego Comic-Con 2022 coverage round-up.