DC Comics announces new Superman YA graphic novel by Sina Grace
DC has announced Superman: The Harvest of Youth, which will be on sale October 3
Over the past few years, DC has found success in making YA graphic novels for the book market (a.k.a. for bookstores as opposed to comic shops) with graphic novels like Harley Quinn: Breaking Glass (from Mariko Tamaki and Steve Pugh), Shadow of the Batgirl (from Sarah Kuhn and Nicole Goux), and I am not Starfire (from Mariko Tamaki and Yoshi Yoshitani). Now, they're back for more with a newly announced YA original graphic novel titled Superman: The Harvests of Youth.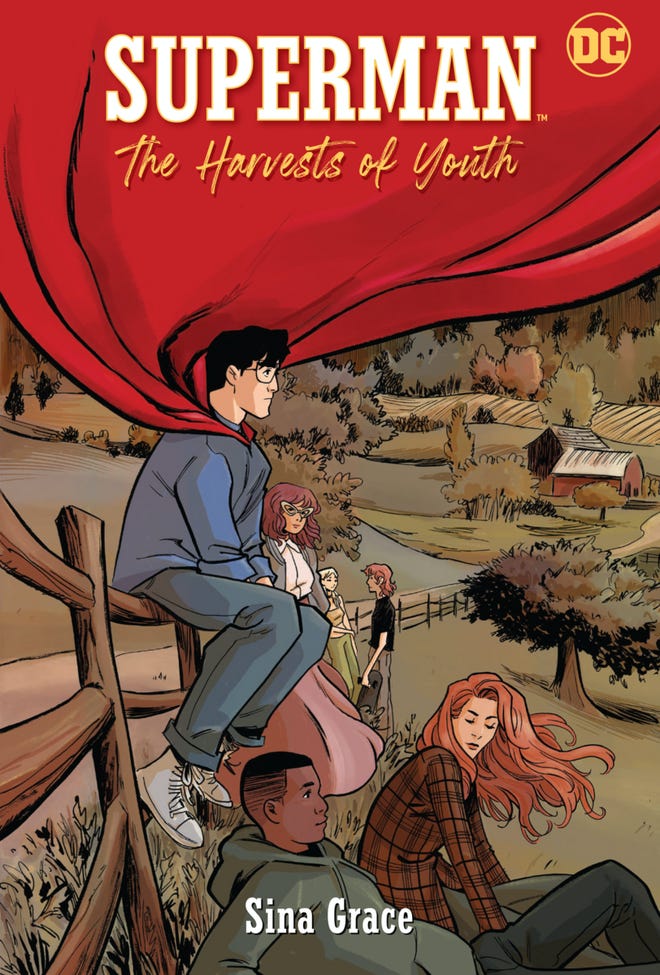 Superman: The Harvests of Youth will be written and drawn by Sina Grace (Iceman, Go Go Power Rangers). The book will go on sale (we assume both at comic shops, online, and at bookstores as well) on October 3, 2023.
"The book looks at a young Clark Kent, in high school in Smallville, as he grapples with the mortality of his friends and family, teen isolation and the seductive nature of online subcultures built around hate and anger," reads DC' description of Superman: The Harvests of Youth. ""It features characters familiar to longtime Super-fans, like Lana Lang, as well as introducing new characters."
Casanova's Cris Peter is coloring Sina Grace's interior pages.
Here is an unlettered Superman: The Harvests of Youth preview:
Superman: The Harvests of Youth goes on sale on October 3, 2023
---
Popverse is at San Diego Comic Con tracking down all the most interesting stories to report. To follow along with our coverage as it happens (we'll be reporting from site as well as liveblogging some of the biggest panels), keep an eye on our San Diego Comic Con coverage roundup.
---
A conversation with this year's nominees for the Eisner Award for Best Comics-Related Periodical/Journalism
.