A conversation with this year's nominees for the Eisner Award for Best Comics-Related Periodical/Journalism
Eisner Nominee Roundtable: Best Comics-Related Periodical/Journalism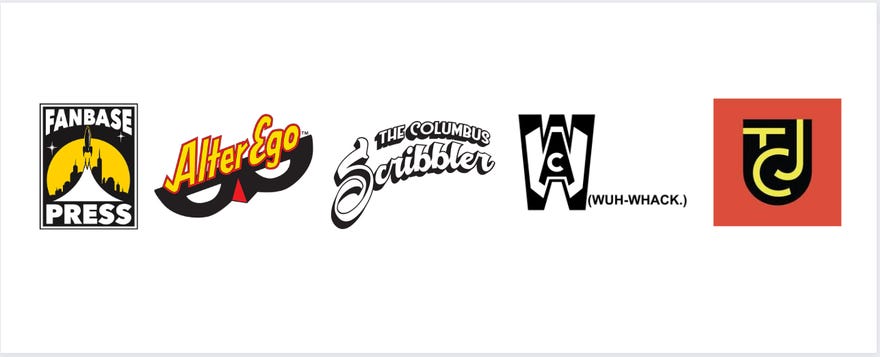 The Will Eisner COmic Industry Awards are back in person once again, and we, for one, can't wait to be there and see who wins this Comic-Con International: San Diego. As journalists, we are certainly a bit biased in favor of the great slate of nominees in best comics-related periodical/journalism category, but that's partially because these nominees are doing such awesome work in their respective formats.
This year, we asked the editors from each of the nominees three questions about their work and the field of comics journalism in general, and hopefully, got a bit of an overview on what has brought these editors into the field and what they want to see in the field in the future.
So, without further ado, here are this year's Eisner nominees for best comics-related periodical/journalism.
---
Alter Ego ed. Roy Thomas
The Columbus Scribbler ed. Brian Canini, Jack Wallace, and Steve Steiner
Fanbase Press ed. Barbra Dillon
Tcj.com ed. Tucker Stone and Joe McCulloch
WomenWriteAboutcomics.com ed. Wendy Browne and Nola Pfau
---
Why do you do comics journalism?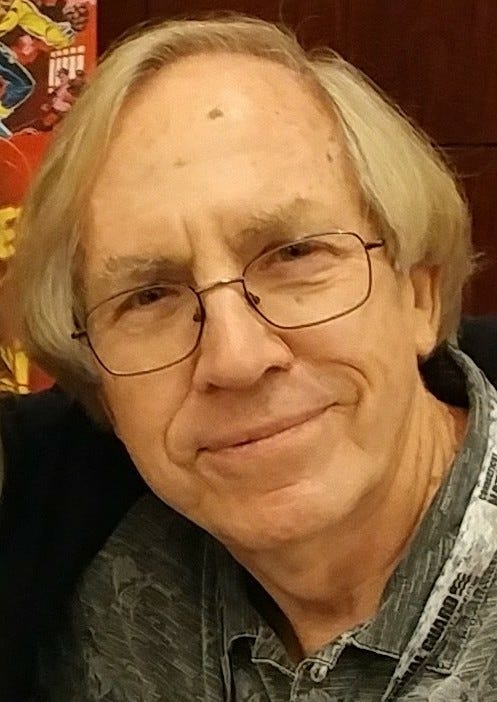 Roy Thomas (Alter Ego): I was in what you call 'comics journalism' from pretty much the start, in late March of 1961, as the official 'co-editor' and one of two writers of Alter-Ego #1, and took over the magazine as editor-publisher in 1964, but became too busy after turning pro in 1965 to continue it, except for one atypical issue.
In 1998, in my late 50s, as there was less work from Marvel and DC, I drifted back into "comics journalism" when Jon B. Cooke invited me to make a second volume of Alter Ego a flip-cover part of his new Comic Book Artist magazine for TwoMorrow Publishing, which led to a third, full-magazine volume only a year later. Actually, I don't think of Alter Ego as an exercise in 'journalism' so much as a sort of 'pop history' magazine, since I rarely cover the present-day scene and indeed my cut-off point of consideration is generally the mid-1970s, except with regard to my own projects and work. If journalism is the 'first draft of history,' I think Alter Ego is closer to the second draft.
Brian Canini (The Columbus Scribbler): My initial goal of creating a free comics newspaper was to help spread a love and appreciation for comics as a whole within our community. For as long as I can remember comics have been my life's passion. I am continually fascinated and amazed by new things I discover, be it an artist, a story, or just an anecdote about a past event. My hope with every issue is that someone discovers something new or becomes inspired to create their own stories.
Jack Wallace (The Columbus Scribbler): Comics have had an enormous impact on my life, and I believe they have the potential to affect everyone, but most people aren't familiar enough with the medium to give them a try. I hope our work helps to bridge that divide.
Steve Steiner (The Columbus Scribbler): In short, I like to make newspapers. I've worked (mostly) behind the scenes in the newspaper biz for about 15 years and have done almost every task it takes to make a newspaper, including creating ads, prepress work, cartooning, marketing, even some ad sales. The Columbus Scribbler acts as my outlet for trying to keep the tradition of independent, underground newspapers going.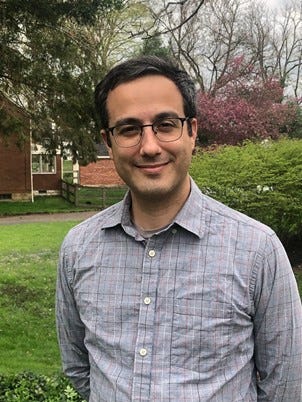 Barbra Dillon (Fanbase Press): At Fanbase Press, we seek to inform and engage our community in a conversation not only about the comics industry and the incredible people who help it to thrive, but also about a deeper examination of the importance of storytelling. We feel that it's important to look beyond the simple entertainment of storytelling in order to find the value that each story offers to us as individuals, our world, and the human condition. We consider ourselves very fortunate to be able to share in that dialogue with industry colleagues and readers and hope that our work highlights the amazing voices and stories being told through sequential art.
Tucker Stone (tcj.com): In the late '00s, I had reached a point in my reading of comics where my own intelligence and taste and usefulness as an audience member were exhausted, and it was at that point that I discovered writers like Joe McCulloch, Tom Spurgeon, Dan Nadel, Tim Hodler, Dirk Deppey, Gary Groth, Heidi MacDonald, David Brothers and Rich Johnston, and they opened doors to comics I had never heard of, creators I fell in love with, and a world of thought and criticism that I have never grown tired of. They inspired me to write about comics, and I have done so ever since.
Joe McCulloch (tcj.com): I got into comics journalism as a blogger about 18 years ago for very selfish reasons; I did not have anybody in my life who read comics, and I wanted to talk about them with others. Were bloggers journalists? Historians still wonder. Now I have become more professionalized, but I try to encourage the spirit of inquiry in writing about comics; of questioning the story you are handed, which I think was the greatest quality of comics blogging.
Wendy Browne (Women Write About Comics): Journalism is kind of in my blood, with both my mother and her father having been prominent journalists in Jamaica. I followed in their footsteps with some time at Sheridan College's journalism program. Though I didn't end up taking on journalism as a career, WWAC has given me the opportunity to combine my education with my love of comics.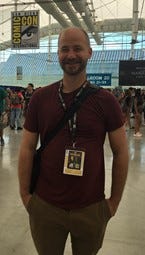 Nola Pfau (Women Write About Comics): On a personal level, comics as a whole is just always where my passion has been. I'm as excited about the industry behind it as I am about the product itself. I love talking artistic analysis, I love the history of it. It just makes me deeply happy, through and through.
What do you think is special about your publication?
Roy Thomas (Alter Ego): Alter Ego specializes in the Golden (and pre-Golden) and Silver Ages of Comics, except that I extend the latter definition through to 1974-75, the approximate time I stepped down as Marvel's editor-in-chief and soon found I had lost most of my interest in contemporary comics except to the extent that they generated a partial income.
Brian Canini (The Columbus Scribbler): The idea of the Columbus Scribbler began as a means to connect with everyone from the kid discovering comics for the first time to the professional artist. We believe that comics are for everyone. From an outsider's perspective, the comics community can seem very overwhelming and difficult to navigate through. We wanted to develop a periodical that anyone could take home and explore. We share local artist perspectives, the history of comics, tutorials of development and artistic processes, and highlight local comic events and stores to name a few of the features. We're doing our best to develop a free family-friendly newspaper that everyone can enjoy and gain something from.
Jack Wallace (The Columbus Scribbler): Our periodical is hyper-local, free, printed, and distributed throughout Columbus. The Scribbler is available to the public at restaurants, comic shops, bars, libraries, and retail shops. We hope to encourage people not informed about comics to pick up a copy and see what all the fuss is.
Steve Steiner (The Columbus Scribbler): We try to be one of the most open and welcoming publications around. It doesn't matter if you're just starting to draw comics or have been making them for decades. Young or old, amateur or professional, we try to find a place for every contributor in our pages, so long as you're from Columbus or central Ohio.
Barbra Dillon (Fanbase Press): Fanbase Press is a unique platform in that we have always served as both a geek culture website and a comics publisher. We aim to be a positive and inclusive safe space in the community where industry professionals, aspiring creators, and readers can engage with one another to celebrate their fandoms.
Tucker Stone (tcj.com): TCJ's history is intertwined in The Comics Journal's history, which gives us access to decades worth of criticism and comics journalism, long, no-holds barred interviews with hundreds of comics' most influential creators--I think that history, being a part of that legacy, keeps it from straying too far from that original purpose: treat comics like art, treat its creators like artists. Either fight or destroy or completely ignore those that would say otherwise.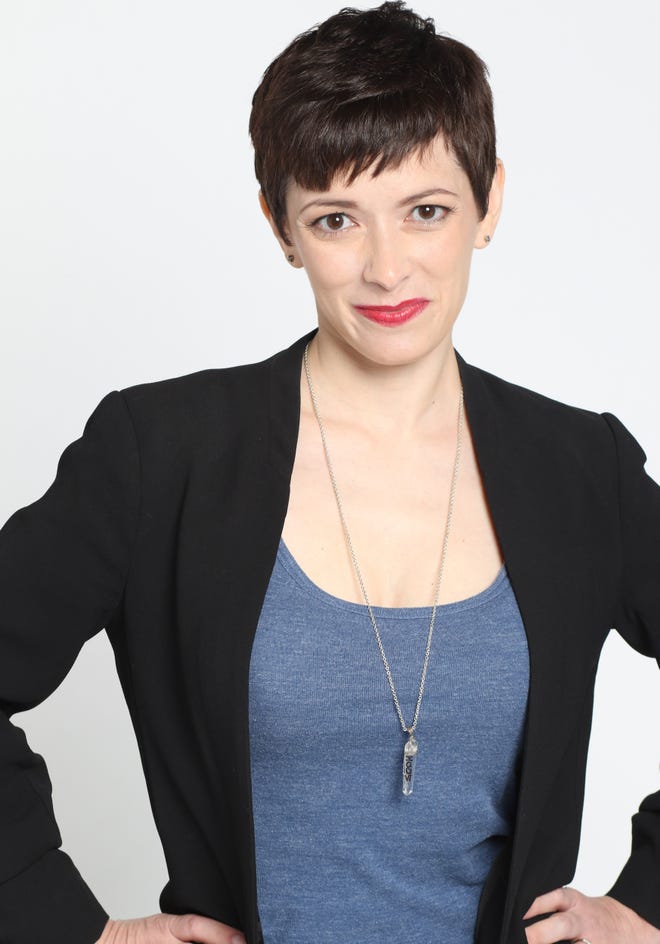 Being owned by a publisher (Gary Groth & Fantagraphics) makes it easier for us to chase around comics and stories and creators that may not have any sort of immediate cultural purchase, but to follow whim, chance and curiosity. My hope is that each day of the work week, TCJ has something up that is 100% about comics while also being 100% different from what we had about comics the day before.
Joe McCulloch (tcj.com): I think TCJ takes the worth of comics as a given and extrapolates from that. We don't feel the need to be somebody's first exposure to comics; rather, we presume that you already know what's up, and you are ready for complications and permutations. I think sometimes there is a cautious impulse in comics journalism where you have to be apologetic and evangelize the basic worth of comics in perpetuity; or, there is a tendency to reiterate the basic debates of whether the writer is more important than the artist, etc. Our belief is that we need not make such introductions, and therefore can dig deeper.
Wendy Browne (Women Write About Comics): There are many special things about our site, starting with every single one of the amazing people who have shared their passion for comics through articles, reviews, interviews, and more, but the element I love most about WWAC is our unadulterated willingness to unapologetically tell it like it is and call the comics industry out when it's being kind of shitty.
Nola Pfau (Women Write About Comics): Oh gosh, a bunch of things, but I'd have to say our accessibility? Comics, both as a hobby and as an industry, tend to have a reputation for being closed off and difficult to enter. We try as a site to focus on overcoming that. We're open to new writers, even ones who've never been published before, and we provide resources to guide less experienced contributors in the process of creating and submitting a draft, interviewing creators, and so on. Some of our writers are only with us for the space of a single article before they're on to bigger and better things, and that's great. I love being a gateway!
What would you like to see more of in the field of comics journalism?
Roy Thomas (Alter Ego): The more the merrier.
Brian Canini (The Columbus Scribbler): I'd like to see more focus on the diversity comics have to offer these days. We live in a world where there seems to be a comic for every group and sub-group. It's an incredible time to be both a creator and reader of comics right now.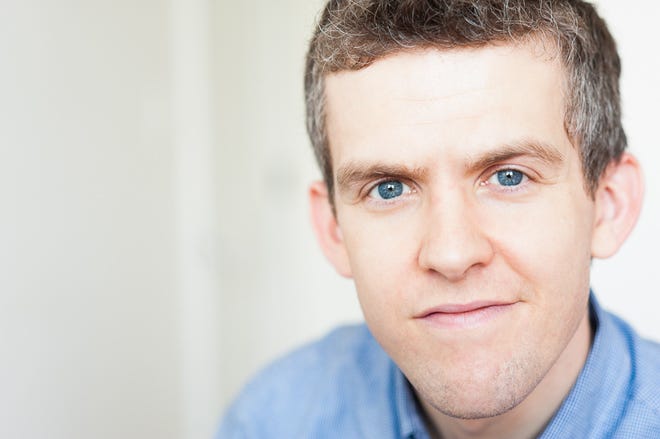 Jack Wallace (The Columbus Scribbler): Focus on smaller, more independent creators. I still love the big two and the professionals who have inspired us for ages. However, if you are an independent creator and just launched your first mini-comic or webcomic, you need all the help you can get.
Steve Steiner (The Columbus Scribbler): Continuing to create a fun and exciting atmosphere is key to keeping regular people interested in comics. Ultimately, that's our goal with the Scribbler, to focus on making comics accessible and enjoyable to everyone.
Barbra Dillon (Fanbase Press): It is always my hope that we, as comics journalists, can do more to highlight the work of marginalized creators. While crowdfunding has provided an incredible platform for marginalized voices to find new audiences, we must be intentional in our efforts throughout the year to seek out, engage with, and spotlight those creators whose stories might not otherwise find readers.
Tucker Stone (tcj.com): There are very few places left where comics journalism is practiced on even a semi-regular basis. I'd like to see more of it. I'd like to see more sites that are able to pull insane industry gossip out of all those conversations I'm not privy to, I'd like to see more places where interviews weren't driven by the whims of marketing directors but by creators smashing information around, I'd like to see less cool ideas and rants and great jokes wasted on social media by clout chasers and actually turned into the essays and plans and stories that could be a foundation for the next group down the road.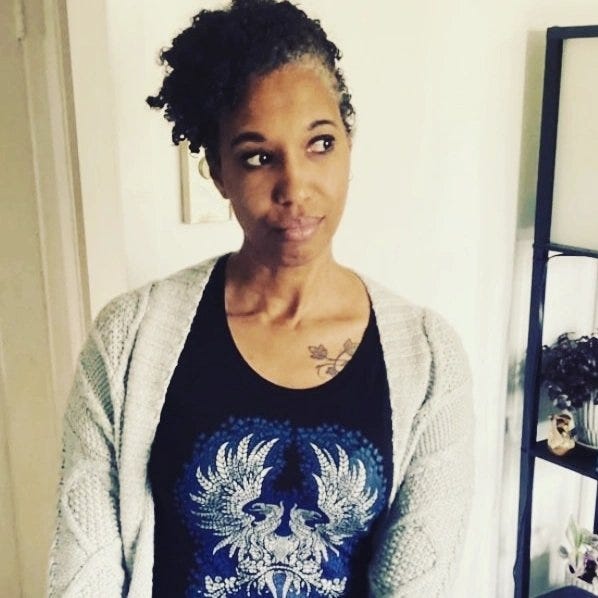 I'd like to never read about popularity or bestsellers or deals ever again. I'd like to live in a place where a bunch of people could do comics journalism and only comics journalism and have that be the gig they do until they die (if they wanted to). I'd like it if those of us who mess around in this part of comics liked each other more, or at least got along, or could actually pretend to at least get along a little bit better. Also: I'd like to never read about superhero movies or television shows at a comics website ever again for the rest of my life.
Joe McCulloch (tcj.com): Not long ago, a digital comics platform got in trouble online for a bunch of advertisements that read "Comics are literature's fun side-hustle." A lot of people found it insulting, both personally as folks involved in comics, and 'on behalf' of the dignity of comics as a form of art. But I think it goes deeper than that. I think people get upset at statements like that because comics are in a lot of ways indicative of the economic precarity of today. You are hustling up gigs wherever you can get them or forcing yourself into a perpetual entrepreneurial hustle to sell yourself in the midst of massive competition. And when you hear monied entities playfully call this a side-hustle, you get the sense that the whole system of art, the machine built around art, sees the economics of art as a series of right and wrong choices, and that you have made the wrong choice. And while this particular platform is trying to flatter you, still you are reminded that there is, implicit to these words, a win state and a lose state, and that comics are invariably a lose state, because there is less money in it than other art forms, and you would be silly to make this your main hustle. And from there, in the hypercompetitive area, it is a short jump to others deciding that your exploitation is deserved when it happens.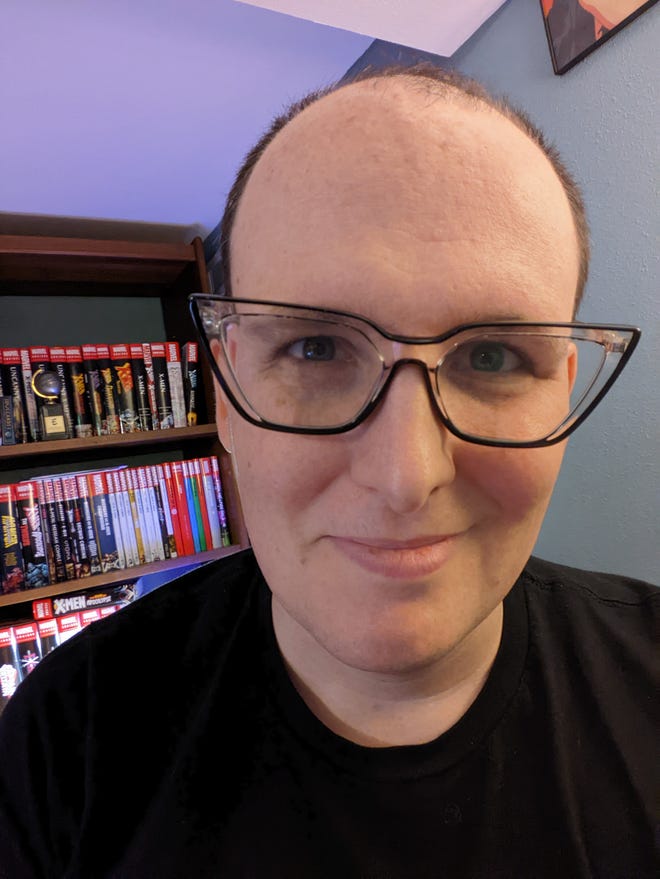 So I think journalists need to keep alert, really look at the situation of today, and respect the basic premise of comics as something that is practiced by people, and exists in an economic system, and moreover that people do not deserve to be mistreated by that economic system. It is something I struggle with doing well a lot of the time, but: your question is about desires.
Tucker Stone (tcj.com) Part 2: Also shut up about convention bars, that's full time loser material.
Wendy Browne (Women Write About Comics): As a comics critic, I'd love to see more creators who understand the purpose and value of criticism. I get that social media has 'brought us all closer together,' but there is a need to creators to step back from their art and understand that when they let it go, public perceptions may overshadow their original intentions. Because that's how art works. Either you take the criticism as a personal attack, or you step back and take the opportunity to learn and grow as an artist.
Nola Pfau (Women Write About Comics): I'd love to see more organizations understand the role of comics journalism in the industry and provide material support to sites that maintain it. Some publishers view it just as PR, but the journalism and critique is an art form all its own, and while we're seeing a change in the way that's recognized across the industry, a lot of outlets are struggling! There's the old joke about how no one gets into comics for the money, and I'd like to at least once append it with 'but the money is great.'
---
Will you be heading down to SDCC to check out the Eisner Award Ceremony this year? If so, check out Popverse's guide to where to eat near the San Diego convention center!