Raybearer author Jordan Ifueko taking over Marvel's Moon Girl & Devil Dinosaur comics franchise
Moon Girl & Devil Dinosaur have a new ongoing Marvel Comics series
Marvel Comics is ushering New York Times bestselling prose author Jordan Ifueko to comics as the writer of an all-new ongoing Moon Girl and Devil Dinosaur comic book series.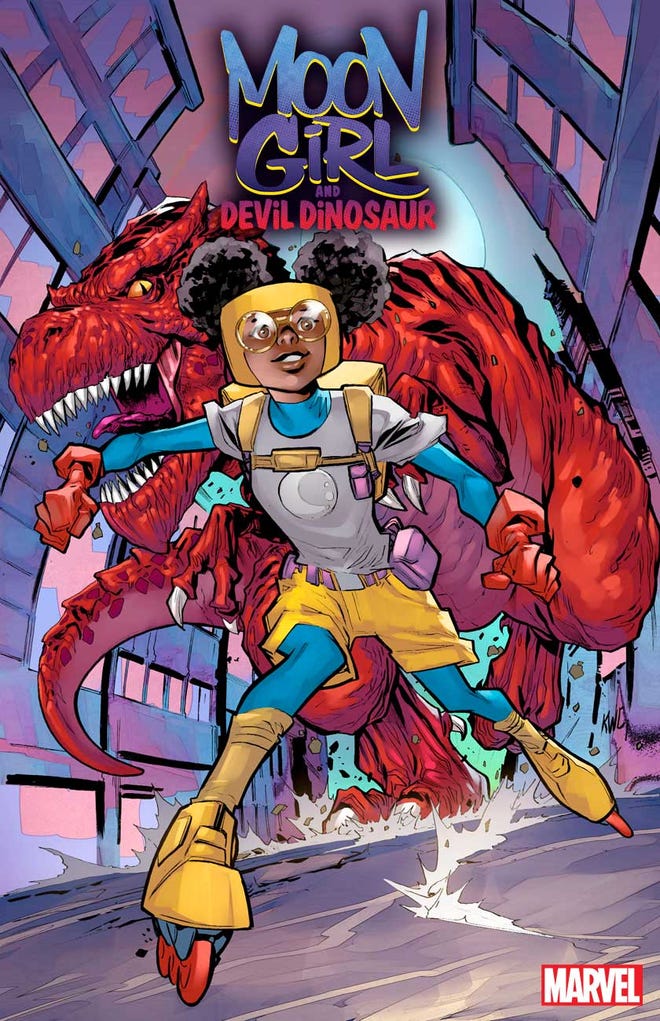 Announced during the Marvel Comics' Next Big Thing panel at Comic-Con International: San Diego, this new Moon Girl & Devil Dinosaur series has been teased for almost a year by the publisher - and not-so-coincidentally will arrive just before the upcoming Disney Channel animated series Moon Girl and Devil Dinosaur.
Ifueko is best known as the Nigerian American author of the YA prose novel Raybearer (and its sequel, Redemptor). Raybearer is currently in development as a live-action TV series for Netflix.
For Marvel Comics' Moon Girl and Devil Dinosaur, Ifueko is working with Mexican artist Alba Glez, who drew a short story in the Marvel Voices: Comunidades anthology and several Tapas series.
Moon Girl and Devil Dinosaur #1 goes on sale in December 2022.
---
Keep track of this and ALL the news from this weekend with our San Diego Comic-Con 2022 coverage round-up.