Gotham Police step up in new DC series GCPD: The Blue Wall from John Ridley and Stefano Raffaele
GCPD: The Blue Wall by John Ridley and Stefano Raffaele
The other protectors of the Gotham City streets, the Gotham police, are getting their own comic book series - written by John Ridley. Ridley and artist Stefano Raffaele are currently working on a six-issue DC COmics series titled G.C.P.D>: The Blue Wall.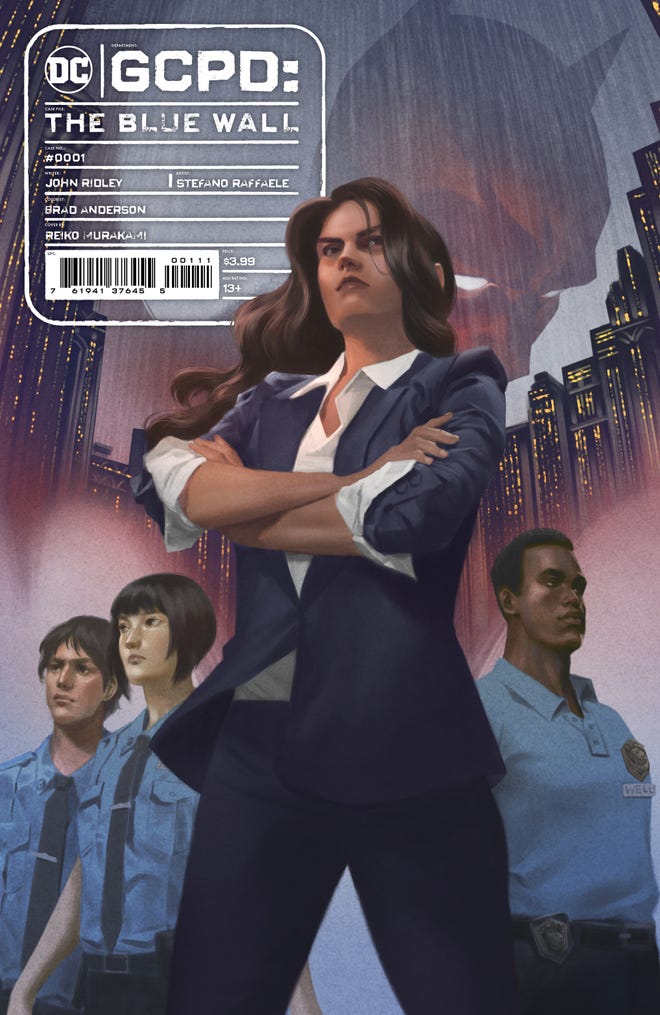 Announced as part of DC's Gotham publishing panel at Comic-Con International: San Diego, G.C.P.D.: The Blue Wall will be Ridley's second Batman-adjacent series, alongside the NYC-set I Batman ongoing comic book series.
There have been several comic book series based on the Gotham police department, including most notably Gotham Central. A TV series based on the police force was at one time in development for HBO Max, spinning out of the recent The Batman film, but that has been put on hold.
Check out this unlettered, uncolored four-page preview of G.C.P.D.: The Blue Wall #1:
G.C.P.D.: The Blue Wall #1 (of 6) will debut October 18..
Keep track of all of this weekend's news, features, and more with Popverse's San Diego Comic-Con 2022 round-up.