Marvel Studios returns to San Diego Comic Con after pandemic lull
Marvel Studios will return to San Diego Comic Con this summer, Kevin Feige announces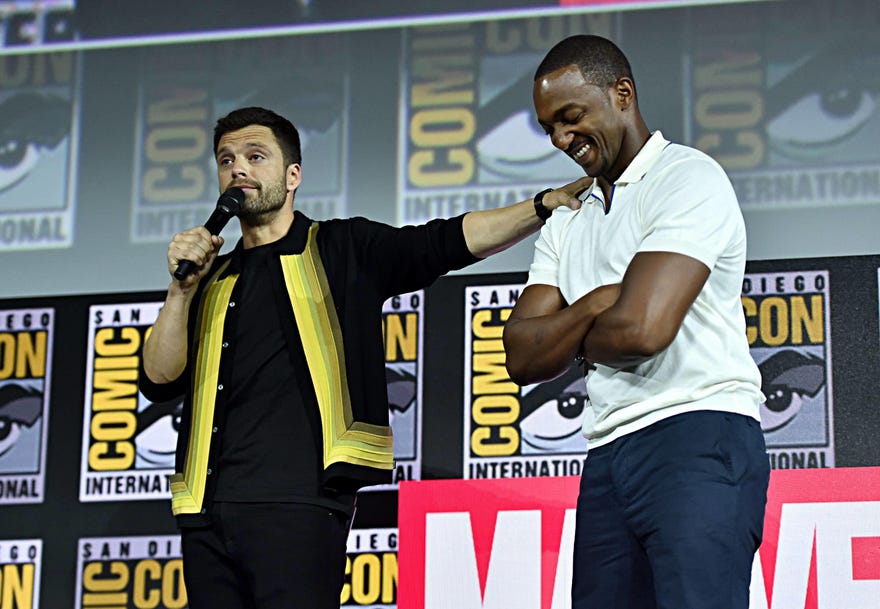 Marvel Studios president Kevin Feige has announced that the company will be at San Diego Comic Con this summer, reports Deadline. Feige made this announcement at a virtual press conference for the upcoming movie Thor: Love and Thunder, which releases July 8, saying that "We're excited to go and talk about the future."
Marvel Studios has not attended Comic-Con International: San Diego since the pandemic shut down the in-person San Diego Comic Con event in 2020 and launched the event into the digital world through Comic-Con@Home. This past year, San Diego Comic Con held a smaller event in November, which Marvel Studios also declined to attend.
There is no new information about which movies, television shows, or other media that Marvel will be promoting or even announcing at this year's Comic Con, but with upcoming television shows like I Am Groot and She-Hulk coming out this summer and the Black Panther sequel Black Panther: Wakanda Forever releasing in the fall, we can make an educated guess that at least these projects will be on that slate. We can also assume that there will be some more exciting news that Kevin Feige and Marvel Studios have up their sleeves for their trademark flashy Comic Con announcement.
Popverse will be at San Diego Comic Con this year, and we will be covering Marvel Studios and other big film, TV, and comics news throughout that weekend, so make sure to keep an eye on this space if you want to see what Marvel Studios has in store.
---
If you're making your way to San Diego Comic Con, or if you're heading to any convention this summer, check out the Popverse guide on how to navigate conventions with a disability.