Marvel E-i-C CB Cebulski leads Marvel Fanfare panel at SDCC '22
Popverse brings you live coverage from the Marvel Fanfare panel at San Diego Comic Con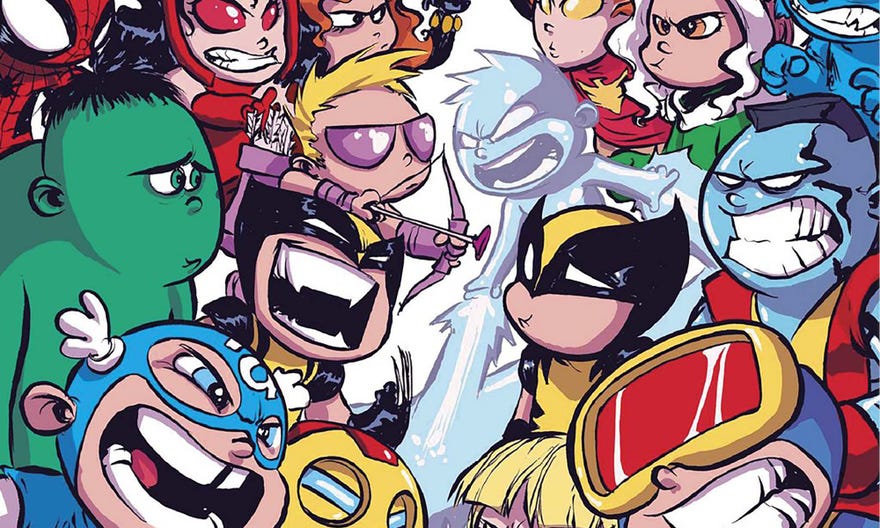 As editor-in-chief, he's been the man at the center of the Marvel Universe for almost the last five years, and now C.B. Cebulski has arrived at San Diego Comic-Con with all the answers to the questions on every single fan of the House of Ideas… and maybe some surprises, as well.
Cebulski will be holding court in this Friday afternoon panel, responding to fans' queries with some facts, some teases, and what's being teased as a "special guest," to boot. Just who is going to show up, and what are they going to be working on…? We have been told it's Skottie Young, but we're not putting it past Marvel to have other plans as well.
Popverse is going to be liveblogging everything from Cebulski's entrance onstage to his exit, including whatever unexpected goodies might be coming our way in the process. Bookmark the page to keep up to date with news and gossip as it breaks, or come back after the fact to read everything as it happened.
Keep track of this and ALL the news from this weekend with our San Diego Comic-Con 2022 coverage round-up.