Chill LGBTQ+ movies for a chill Pride celebration
Watch these chill LGBTQ+ movies to celebrate Pride without the noise
Pride can get pretty hectic, and parties and parades (or loud celebrations of any sort) aren't for everyone. But that doesn't mean we can't all celebrate the joys of queer culture during Pride Month.
Check out this list below of our movie recs for a quietly celebratory June. Some of these movies are heartwarming romantic comedies, some are more serious, artistic fare, but all of these movies highlight the beauty of queer lives through film.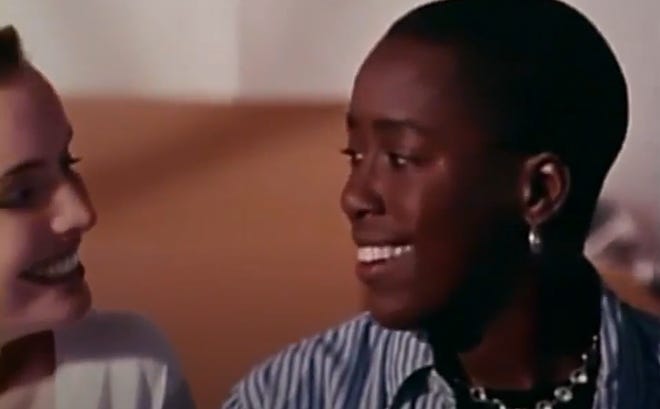 Where to watch: Stream on Hulu, Amazon Prime, Roku Channel, Showtime, Rent on Apple TV, Youtube
The Watermelon Woman tells the story of Cheryl (played by film director, writer, and editor Cheryl Dunye), who works at a video rental store during the day and films a documentary at night. Her documentary is meant to tell the story of a black actress who played 'mammy' roles and was credited, in a film Cheryl has seen, only as "Watermelon Woman." While Cheryl researches the Watermelon Woman, she dives into the lesbian communities of the past, asking many questions and only sometimes finding answers. The Watermelon Woman is about history's erasure of black women's accomplishments and black queerness, and what it's like navigating a different world than those who came before. A landmark film in New Queer Cinema, this is a must-watch for fans of independent film and lesbian history.
Where to watch: Stream on Hulu, Tubi, Crackle, Amazon Prime, Criterion Channel, Rent on Apple TV, Amazon, Google Play, Youtube
At the heart of Saving Face is a complicated but heartwarming relationship between a mother and a daughter. When Wil's mother is kicked out of her grandparents' house for being pregnant and unmarried, she moves in with Wil. With this new disruption, Wil has to find out how to balance spending time with a new woman she's seeing, working long shifts at the hospital, and being a good Chinese daughter. Saving Face depicts the insular nature of Chinese immigrant communities, the complexity of intergenerational family dynamics, and the complications of love, as unlikely as it can seem, in the midst of all the drama.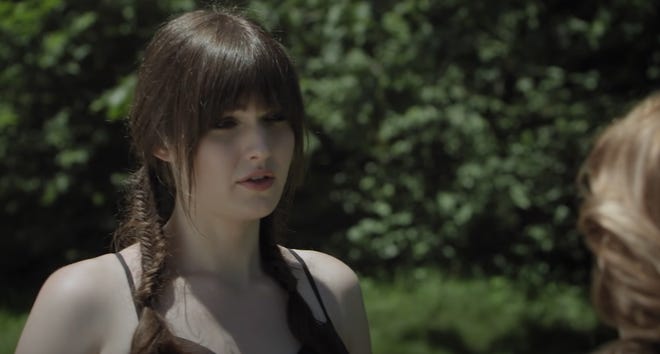 Where to watch: Stream on Amazon Prime, Tubi, The Roku Channel
Though the dialogue can get clunky at times, Boy Meets Girl is a quietly loving movie that follows Ricky, a trans woman who lives in Kentucky. All she wants is to get out to New York and finally start her life as a fashion designer, but the town she wants to leave still has some surprises left for her. Boy Meets Girl does a great job of showing a complex woman who says she's looking for love but also avoids it like the plague because she's afraid of being vulnerable. This is a story about love, friendship, and the risks that it takes not only to be yourself, but also to be with someone else.
Where to watch: Stream on hoopla, Kanopy, PlutoTV, Rent from Apple TV, Amazon, and Vudu
This classic film definitely had to make the list. Diving into racial and class tensions in South London, everything in My Beautiful Laundrette is more complicated than it seems. Two young men, Omar and Johnny (played by Gordon Warnecke and a very very young Daniel Day-Lewis) struggle to establish themselves in their contrasting worlds and reconnect after running into each other one day. They quickly rekindle their old romance and work together to run Omar's uncle's launderette. Nothing in this movie is straightforward, and nothing gets tied up in a bow, but that's the beauty of this film— it feels like life. There's a television remake of this film in the works, with Kumail Nanjiani slated to write and star in it, so if you've never seen My Beautiful Laundrette, now is the time.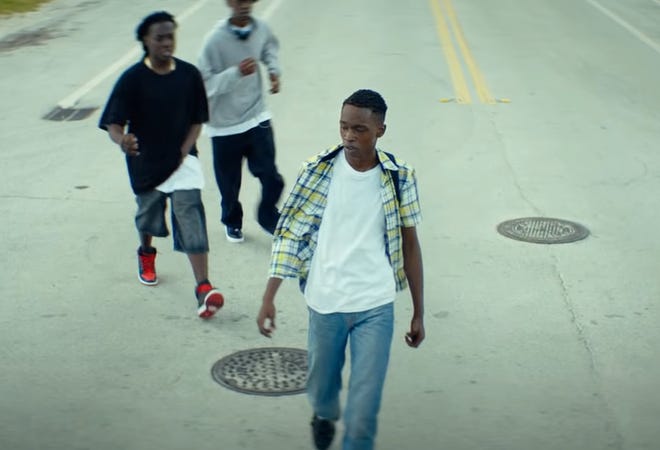 Moonlight (2016) dir. Barry Jenkins
Where to watch: Stream on Showtime, Kanopy, Rent from Redbox, Amazon, Apple TV, Google Play, Youtube This film may not need an introduction, as it is one of the greatest queer films ever made, but we couldn't leave it off the list. A haunting portrait of loneliness and masculinity, following Chiron (played with extraordinary tenderness by Alex R. Hibbert, Ashton Sanders, and Travante Rhodes) as a child, teen, and then adult, Moonlight tells a story about a black man's struggle for intimacy in a world that doesn't allow it. Moonlight is as close to perfect as a film can get, and it is as joyous as it can be painful. If you haven't seen it, make sure it's the next film on your list.
Where to watch: Rent from Vudu, Apple TV, Google Play, Youtube Lush and sensual, Luca Guadagnino's adaptation of André Aciman's coming of age novel is probably the most beautifully shot film on this list with two stellar performances from leading men Timothée Chalamet as Elio and Armie Hammer as Oliver. It also features one of my all-time favorite supporting actor performances from Michael Stuhlbarg, who plays Elio's father. This film whisks you off to a summer in Italy as it exuberantly showcases all of love's insecurities, desolations, and euphorias. This romance includes a somewhat controversial age gap with Elio's 17 to Oliver's 24, so steer clear if that is an issue for you.
Go Fish (1994) dir. Rose Troche
Where to watch: Stream on Pluto TV, Tubi, Rent from Amazon
Go Fish is a classic lesbian film that is mostly just friends talking about relationships and sex. The movie is as indie as you can get, but that's where its charm and humanity comes in, as we follow Max (played by writer Guinevere Turner) while she searches for the perfect girlfriend. There are no sleek plotlines or fancy camera angles in Go Fish, there's just ordinary life, and our ability to appreciate it. This is a very talk-y movie, so if you don't like those, skip this one.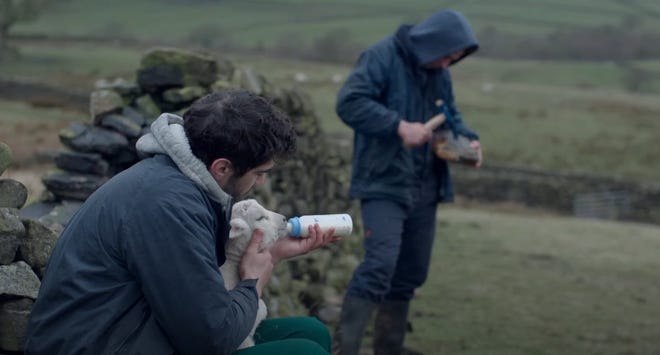 Where to watch: Stream on Hulu, Tubi, The Roku Channel, Amazon Prime, Rent from Youtube, Google Play, Apple TV Based on director Francis Lee's own experiences of having to decide whether to stay on his family farm or pursue the arts, God's Own Country explores the complicated relationships between older generations who relied on tradition and newer generations who are brought up to ply dying trades in dying towns. Josh O'Connor plays a Yorkshire sheep farmer and Alec Secăreanu plays a Romani migrant worker. They are forced to work together, and they don't get along at all… until they do. God's Own Country showcases the beauty and brutality of farm life as a young man deals with the difficulty of growing up within the sometimes constraining, sometimes beautiful aspects of family responsibility. In many ways, this is a movie about the tragedy of a dying way of life, but it is also a celebration of the love that you can find, even within that tragedy.
Where to watch: Stream on Netflix
The Half of It released on Netflix a couple years ago, as a high school take on Cyrano de Bergerac. High school student Ellie Chu becomes unlikely best friends with football player Paul as she helps him write love letters to her own crush, Aster Flores. The Half of It is more of a coming-of-age film than a romance, depicting what it like being queer and Asian in a small religious town where everyone knows who you are and assumes they know exactly what you'll be. Yet, within all those constraints, Ellie still finds joy, connection, love, and beauty, even if she is on her way out.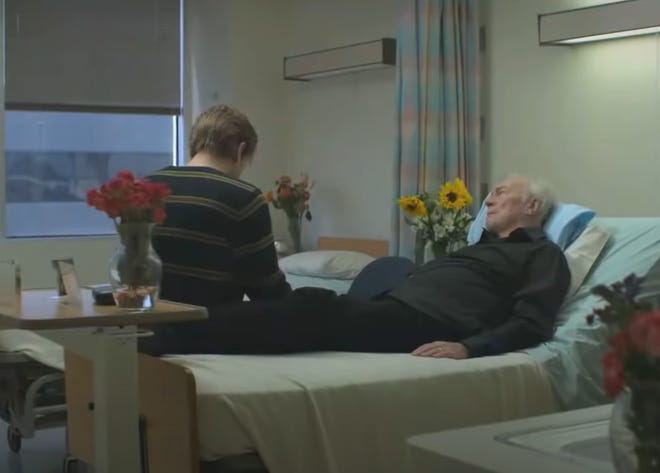 Beginners (2010) dir. Mike Mills
Where to watch: Rent from Youtube, Google Play, Apple TV
Beginners features Christopher Plummer's Oscar-award winning performance as Hal, who, after his wife dies, decides its finally time to live the life he's always wanted to live and comes out as gay. Ewan McGregor plays his son Oliver, who is more than a little surprised about his father's new approach to life but allows Hal's openness to slowly affect his own approach to relationships for the better. Delightfully quirky (haters of quirk should steer clear of this one) and featuring a Jack Russell terrier who has a better idea of what's going on than the main character, Beginners tells the story of two men who, for their own reasons, haven't taken the steps to find true love until now. It serves as a reminder that sometimes, the best things come with a bit of risk, and it's rarely too late for anyone to find love.
---
If chill movies aren't for you-- or if you just want to watch something more high energy, check out Popverse's guide to high energy LGBTQ+ movies.