What is going on with comic book distribution, and why should fans care?
The past two years have overturned almost a quarter century of comics status quo, and your local retailer might end up picking up the check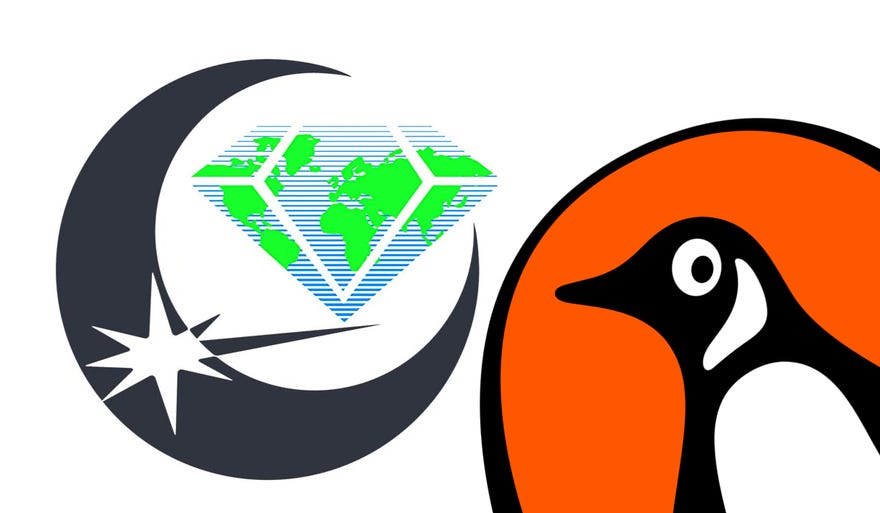 The news that Dark Horse Comics has become the third publisher in the last year and a half to sign an exclusive worldwide distribution deal with Penguin Random House Publishing Services, following the lead of both IDW Publishing and Marvel Entertainment, is a sign of how changeable the world of comic book distribution has become after close to a quarter century of stability. So… what does that actually mean, and how — if at all — does it impact the average person just looking to pick up comic books and graphic novels from their local comic shop? Here's all you need to know.
The way things were in comic book distribution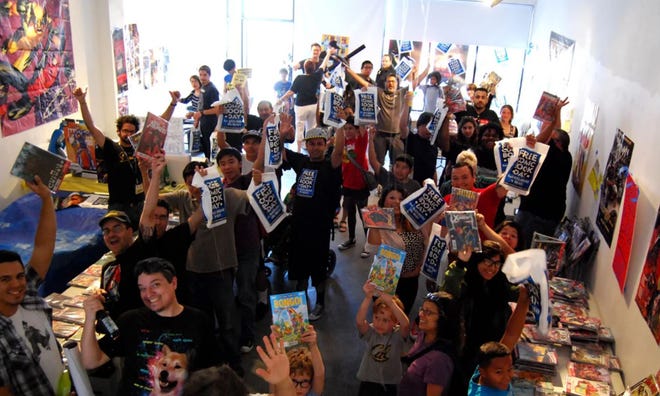 Prior to the COVID-19 pandemic, almost every publisher in the North American comic book industry was distributed to comic book stores by Diamond Comic Distributors. That had been the case since the mid '90s, when multiple publishers signed exclusive deals with the company in the wake of Marvel buying Heroes World Distribution, then the third-largest comics distributor in the North American market, and announcing that it intended to self-distribute its own material. As it turned out, that didn't work out for Marvel; within two years, Marvel was bankrupt and signed its own exclusive deal with Diamond.
In fact, so concrete was Diamond's hold on comic book distribution that the company came under investigation by the U.S. Department of Justice for possible anti-trust violations in 1997; the case was officially closed in late 2000, with the DOJ deciding that, although Diamond did control sole distribution of the majority of comic book periodicals, it didn't control sole distribution of books as a whole, and therefore didn't qualify as being worthy of a full monopoly investigation.
Despite complaints from some retailers over shipping costs and damaged deliveries, the status quo was deemed acceptable enough for all parties for literally decades before anyone decided to change anything. After all, if it ain't completely broke, why fix it, right…?
The beginning of the end of the beginning of centralized comic book distribution
In March 2020, the system completely broke.
In Diamond's defense, it was far from the only thing breaking at the time, and the reasons for the break were entirely outside of Diamond's control. The nationwide shutdown caused by COVID-19 meant that the company announced that it would suspending distribution of all product beginning with releases scheduled for April 1, essentially pushing the entire American comic industry into shutdown, at least in terms of print releases.
Within days of Diamond's announcement, DC had released a statement about its own response to COVID-19, which included a line that few paid much attention to at the time: "Additionally, because we anticipate that continued disruption to business operations will create regional volatility, DC is exploring a multi-distributor model to provide us with the flexibility needed during this crisis to get new content to our readers on an ongoing basis." That was a sign of things to come, as it turned out: by mid-April, DC had announced that it would be working with two newly-created distribution companies in order to ensure that its comics were available to stores across the U.S.: Lunar Distribution would cover the western half of North America, while UCS Comic Distributors would handle the East. Both were extensions of two of the largest mail-order/online comic book shops in North America, Discount Comic Book Service and Midtown Comics; they had been distributing comics to individual customers by mail for years, so conceivably it was scaleable.
Initially, DC had announced plans to additionally distribute via Diamond once it returned from its self-imposed shutdown. That remained the case through Diamond's eventual return at the end of May 2020, but on June 5, DC officially told retailers that it would no longer be working with Diamond. "We recognize that, to many of you, this may seem like a momentous decision. However, we can assure you that this change in DC's distribution plans has not been made lightly and follows a long period of thought and consideration," the email read in part. Notably, this announcement came after it was revealed that retailers ordering DC comics through Diamond were receiving them later than those ordering through Lunar or UCS.
DC's cutting ties with Diamond in North America — the two remained in business internationally, however — was seen as a seismic move by industry watchers, with many retailers upset at the prospect of dealing with multiple distributors on an ongoing basis. Some went so far as to predict that the decision could spell the end of DC's comic book line. Two years later, that prediction still remains unfulfilled.
The Fallout of a Post-Diamond World, Short Term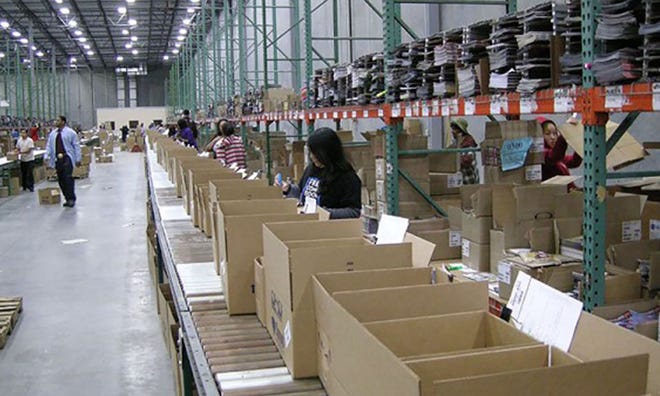 If some expected DC's exit from Diamond to start a full-scale exodus, they would have been disappointed in the immediate aftermath in the months following. Although some smaller publishers would go on to sign with Lunar for their own distribution deals — among them, Oni Press, AHOY Comics, and Vault Comics — big names like Marvel, Image Comics, IDW Publishing, and Dark Horse stayed where they were. Additionally, in October 2020, just six months after the company's creation, UCS announced that it would no longer distribute DC titles as of January 1, 2021, with Lunar assuming responsibility for the entire North American market.
For many, it looked as if Diamond's hold over the comic book market was once again strengthening, as DC's experiments with alternate methods faltered. As it turns out, that idea couldn't have been more untrue, although it would take another six months before the reason why would be made public.
Enter Penguin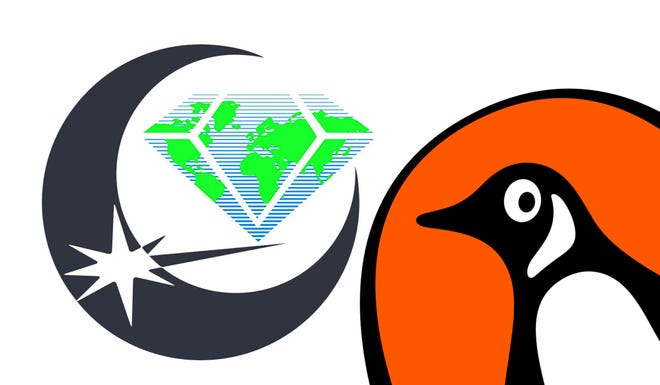 In late March 2021, Marvel announced that it was leaving Diamond Comic Distributors for a new exclusive partnership with Penguin Random House Publisher Services — a partnership that would bring the mainstream publishing and distribution giant into the comic speciality market to a level that had never previously been the case, necessitating the creation of an all-new division within the company.
"Comics are the core of the Marvel Universe, and we are confident this new partnership will continue to grow and evolve this resilient industry," said Marvel Entertainment president Dan Buckley in a statement accompanying the announcement. "We look forward to advancing our capabilities with PRHPS to serve our fans and the Direct Market. We thank Diamond for their many years of support and partnership as we continue our relationship with them in other areas."
If DC leaving Diamond was a big deal, this was even more significant — especially because, unlike DC, its new distributor would be handling Marvel product worldwide, and not simply in the North American area. Diamond would still be able to distribute Marvel product as a wholesaler, however, buying its material from Penguin Random House Publishing Services before shipping it to retailers themselves; it was an odd, awkward workaround, but one that Diamond boasted in its own statement on the matter: "The change Marvel announced today represents a behind-the-scenes shift in how Diamond interacts with Marvel for certain products, but does not impact our ability to supply our customers with Marvel comics, trades, and graphic novels," wrote Diamond CEO Steve Geppi. "I expect the discount terms under which our retail partners order these Marvel products to change, and Diamond will communicate that information to our customers well in advance of any adjustments."
There was another reason why Marvel's deal with PRHPS proved more important than DC's Lunar pact: other major publishers followed suit. In September 2021, IDW Publishing signed its own exclusive deal, and this week, Dark Horse has signed on.
While Diamond has attempted to bolster its exclusive line-up with four new deals with indie publishers last month, it's hard to avoid the fact that the Diamond Comic Distributors that will end 2022 is a significantly weakened one than the company that started 2020.
But what does all of this mean for comics readers?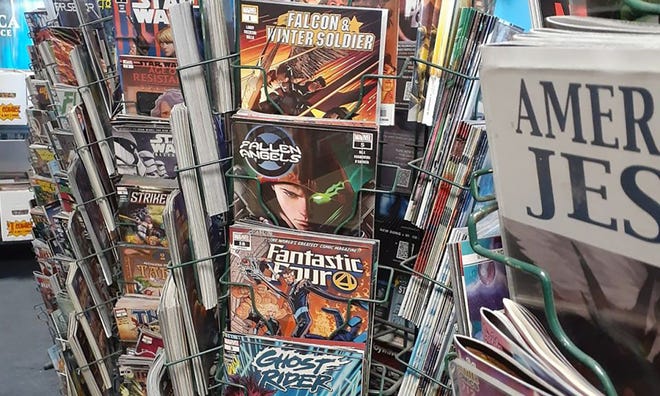 There's an argument to be made that none of this impacts the fan picking up their comics every week. After all, the price of comics remains the same, so it's not as if their wallet has been affected, right…? On the one hand, that's true enough, but it's far too short-sighted to be the final word on the topic. There are, in actual fact, a number of issues that are likely to have an effect on fans at some point, and in every case, they're all about how the changing world of distribution is going to hit retailers.
Beyond the very simple matter of the increased time it takes to deal with three distributors and, more importantly, deliveries, as opposed to one — think of the number of catalogs to read through, final orders to check off, and boxes to unpack — there's also the matter of how retailers' own cashflow is changing as a result of the publishers' moving to different distributors.
Consider the tiered discount business model, wherein the more money you spend with a distributor, the higher your discount is. When there's one distributor, that discount level is going to be pretty high — but when the same number of comics ordered is split across three different companies, each distributor is going to receive a smaller number of orders overall, lowering the discount level at each company… costing the retailer money as a result. This is something that Californian retailer Brian Hibbs has written about recently, suggesting that his lowered discount levels might end up making it too expensive for him to continue selling single issues altogether. (It's worth pointing out that other retailers disagree with Hibbs' math, and suggest that things aren't that apocalyptic.)
There's also the fact that, as publishers move to new distributors, they have the opportunity to change things that might otherwise have seemed set in stone. The most obvious example is DC shifting to Tuesday release dates when it moved to Lunar and UCS in 2020; while the publishers that have moved to Penguin Random House Publishing Services have so far maintained status quo in terms of release dates, there's no guarantee that's going to remain the case, or that any future publisher isn't going to launch into its own unique, unlikely phase if given the opportunity.
Additionally, there's the simple matter of uncertainty to factor into things, as well. When retailers were working solely with Diamond, they knew exactly where they stood, because Diamond had been doing what it does for decades. That's not the case with either Lunar or Penguin Random House Publisher Services; indeed, the initial shipments from PRHPS in 2021 were the subject of much online complaint due to what was generally agreed to be poor packaging practices that were, to the distributor's credit, quickly addressed and improved upon — but each bad package risks damaging stock that might end up unsold as a result, eating up cash that the retailer can't spare.
Similarly, DC parting ways with UCS after just six months could be seen to be a sign of the volatility and uncertainty in this new era of distribution; if the second-largest publisher was changing direction again in such a short time, what did that say about how invested retailers should become in their new business partners?
It's true that, with multiple distribution channels — DC recently added a new worldwide distribution partner, increasing retailer choice even further — there are more ways for retailers to get comics into fans' hands than ever before. It's also true that, at least in theory, the competition between distributors should drive each company to offer greater service and better savings to retailers. In theory, at least, the proliferation of distribution options when it comes to comic book stores right now is a good thing… but it's also important to accept that it's not necessarily solely a good thing, at least for a number of comic book retailers.
---
All this talk about comic stores might have you wondering, just how do I comic shop, anyway? Thankfully, we've written a guide to that very thing to help you get started.