Dark Horse Comics signs exclusive worldwide distribution deal with Penguin Random House
The new partnership takes effect June 1, 2023, and covers all new and backlist titles from the Oregon-based publisher
Portland, Oregon-based publisher Dark Horse Comics is continuing to ring in the changes with the news that it has signed a new exclusive distribution deal with Penguin Random House Publisher Services for comic book periodical and collected edition distribution to comic book stores, to take effect June 1, 2023.
Under the new multi-year agreement, PRHPS will act as the exclusive distributor for what is described as the publisher's "newly published and backlist comic book periodicals, graphic novels, and manga to the Direct Market comic shops." The deal is an expansion of Dark Horse's current relationship with PRHPS as distributor of new and backlist items to the trade book market, and in effect positions the distributor as the exclusive distribution partner for Dark Horse Comics in all markets.
In a statement released by Dark Horse, the company's founder and CEO Mike Richardson said, "It's an exciting time for the industry, and our move to Penguin Random House for Direct Market distribution comes after our successful partnership in bookstore distribution. Random House will help us expand our reach to retailers and fans around the globe."
Jeff Abraham, President of Penguin Random House Publisher Services, added, "We are incredibly proud of our long-standing partnership with Dark Horse, and are excited to reach new heights with this expansion. We've grown together in an ever-evolving retail landscape for graphic storytelling, and we see this next step as further commitment to supporting Dark Horse, and our retail partners, well into the future."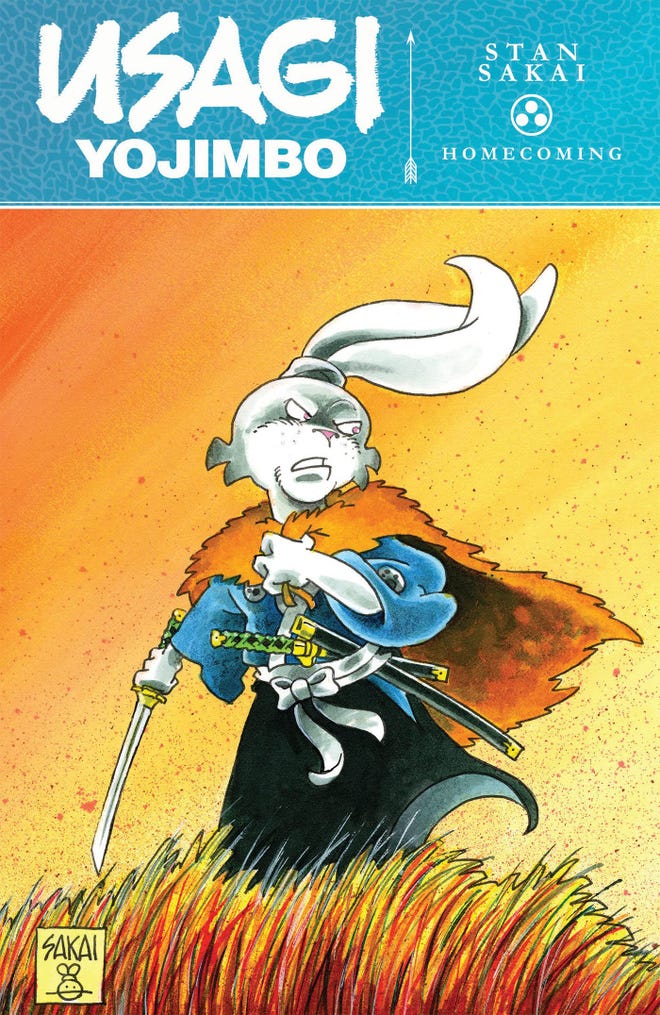 Dark Horse's new distribution agreement is just the latest in a number of moves the publisher has been making in the past few months; just earlier this week, it announced that it was bringing Eric Powell's Albatross Funnybooks publisher onboard as an imprint of the company, similarly to the recent addition of Stan Sakai's newly-created Dogu imprint. In March, a deal for Dark Horse to be acquired by Embracer Group finally closed, having initially been announced in December last year.
Although the new deal ends the existing exclusive comic store distribution deal Dark Horse had with Baltimore's Diamond Comic Distributors, the latter company will continue to offer Dark Horse titles to comic retailers as a wholesaler. Richardson said, "Diamond Distribution has been a key partner for Dark Horse for nearly thirty years. As we move on to this next stage in our company's growth, we want to say thanks to Steve Geppi, Chuck Parker, and the Diamond team, and while we will be moving our comics distribution to Penguin Random House, it is important to note that our products will still be available through Diamond as well."
The new deal follows PRHPS signing similar deals with IDW Publishing in September 2021 and Marvel Entertainment in March of the same year. Additionally, Diamond lost DC as an exclusive distribution customer in June 2020, when the latter moved to distribution through Lunar Distribution and UCS Comic Distributors. (Unlike Dark Horse, IDW, and Marvel, DC continues to work with Diamond for comic store distribution outside of North American markets, however.)
In his own statement released in response to today's news, Steve Geppi — CEO and President of Geppi Family Enterprises, which owns Diamond Comic Distributors — said, "Dark Horse has been our valued partner for close to thirty years and we are pleased that Diamond remains a key source for Dark Horse comics and graphic novels to the Direct Market domestically and internationally. We are also pleased to maintain our role as distributor of Dark Horse merchandise worldwide. It is important to note that while Dark Horse is an established name in the industry, the expected impact of this change to Diamond's Dark Horse direct market sales represents only approximately 1% of Diamond's top line sales inclusive of comics, games, merchandise, and pop culture items."
The Geppi statement goes on to suggest that, in the wake of Diamond's recent comic publisher losses, the company may be looking to pivot to a more general pop culture focus: "We are so much more than just comic book distribution," it continues. "Diamond and all the Geppi Family Enterprises companies have worked strategically and successfully to diversify over the years, with our most recent example being the launch of Overstreet Access, an online subscription comic collection management platform and price guide."
---
Beyond the moves mentioned above, it's worth remembering that Dark Horse is also the current home of Brian Michael Bendis' Jinxworld imprint. The writer told Popverse what that means to him earlier this year.