Comics writer Greg Pak delves into memories of his childhood in new collection of poetry
Comics writer Greg Pak has a new project—and it's a book of poetry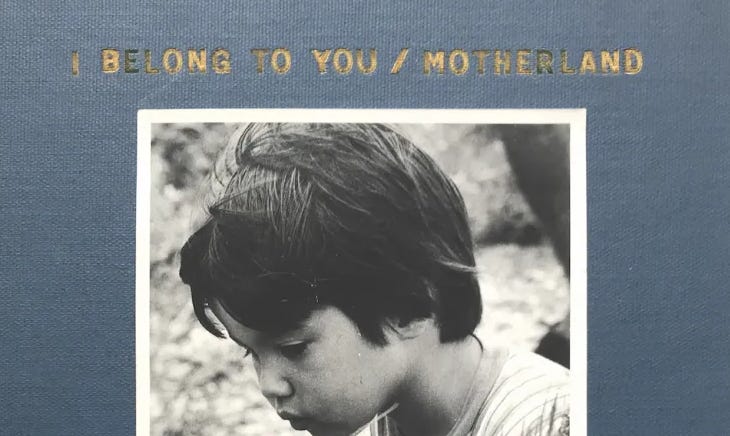 Comics writer Greg Pak (Planet Hulk, Darth Vader, Mech Cadet Yu) has a new project coming out this month, and it's not a comic (or a cookbook)!
Superhero fans will be surprised to hear that Pak's newest project I Belong to You / Motherland is actually an illustrated book of Pak's poetry that also happens to be the libretto for a choral music piece that is set to be performed by Inversion Ensemble in Austin, Texas on June 25. Pretty fancy, right?
I Belong to You / Motherland is a book about Pak's childhood as a half-Korean kid in Texas and will delve into his relationship to the flora and fauna of his environment, his memories of being an outsider, and the death of his mother. The collection of poetry will feature photographs of Pak and his mother as well as original art by comics artists Sean Chen (Iron Man, Wolverine), Dustinn Craig, Shing Yin Khor (The Legend of Auntie Po), Irma Kniivila, Greg Pak, Ann Smith, and Ethan Young (Nanjing: The Burning City, Space Bear).
Popverse has gotten a sneak peek at this collection of poetry, and one thing that really stands out is the design of the book. Pak has clearly thought a lot about how word and image interact, keeping in mind texture and the effects of mixed media. While this may not be the book for every comic book fan, those who are interested in poetry or who are interested in reading more of Pak's work should definitely check this collection of poetry out.
I Belong to You / Motherland will be available on June 25. You'll be able to order it from Dragon's Lair Austin where there will be a signing June 25, 12-2PM. Tickets for the live choral performance (also on the 25th) in Austin can be booked at this link
---
Looking for your other summer reads? Check out Popverse's guide to this summer's best comics.