Digital comics platform Comixology hit by Amazon layoffs impacting more than half the company
Somewhere between 50 and 75 percent of staff have been laid off, according to one estimate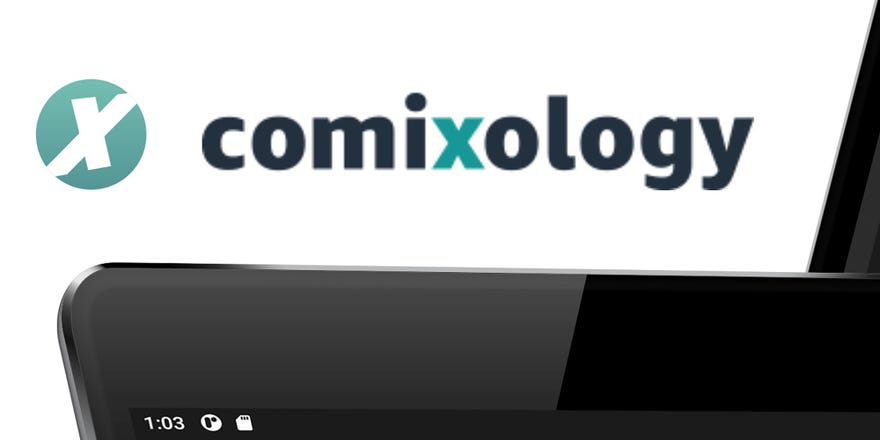 Less than a year after being folded into the larger Amazon.com web presence, digital comics platform ComiXology has been hit with a significant wave of layoffs as part of wider Amazon cutbacks, with upwards of half of ComiXology being let go according to some of those affected.
News initially broke on social media in response to a report on Amazon cutbacks, which are expected to impact as many as 18,000 people globally of the company's estimated 1,544,000 employees in total. Scott McGovern, who worked as a project manager at the company, tweeted that there "have been numerous cuts" at the company Wednesday morning, including his own layoff. Later, he tweeted a thread describing his experience in more detail, which he called "the best job I ever had, and the best people I ever worked with."
Notably, as part of the thread, McGovern estimated that "at least 50% of the staff have been let go. Possibly 75%." According to the company's LinkedIn profile, 104 people worked at ComiXology before these layoffs.
Tia Vasiliou, previously the content policy manager at the company, has also tweeted about her dismissal from the company, as has user experience designer Jake Fuller.
Mike Isenberg, a production coordinator still at the company, shared what he hashtagged #drunkpost and #deletelater, in which he wrote, "Those of us remaining will do the best we can, but I would not be surprised if digital comics on Kindle reverts back to being sort of a disaster, as it was before the Amazon acquired CMX however many years ago. A lot of folks assumed CMX had been dissolved when the legacy app went away last year, but we've been here all along, doing our damndest to improve the experience for customers, publishers, and creators. I don't know what that experience will look like in the near future, but it's going to be missing most of the people who knew anything about comics and actually gave a damn, so if you aren't optimistic I don't blame you. I'm not either."
His post also notes, "my first thoughts were, 'oh no, we have late delivers for next week, who will ingest those' and 'customers will freak TF out if nobody runs IAP exports for Marvel iOS and Android apps.'" This feels particularly notable, as a repeated concern that has been voiced from outside the company is that the reduced workforce inside ComiXology is going to impact production and processing of weekly releases.
Popverse has reached out to Comixology with no response at time of writing. A request for comment from Amazon led to a referral to today's statement from Amazon CEO Andy Jassy, with the clarification that Jassy's mention of "Amazon Stores" is a reference to the company's entire retail operation, including web stores such as ComiXology.
Expect more updates as further details become known.
---
Revisit the fallout from Amazon's platform merger with ComiXology from 2022.