Confronting racism in cartoons: A retrospective of the work of Brumsic Brandon Jr. and Barbara Brandon-Croft at the Billy Ireland
Highlighting the work of Brumsic Brandon Jr. and Barbara Brandon-Croft at the Billy Ireland Cartoon Library and Museum
Brumsic Brandon Jr. (1927-2014) and Barbara Brandon-Croft (born 1958) are cited as the only father-daughter cartooning pair, and the exhibit Still… Racism in America: A Retrospective in Cartoons at the Billy Ireland Cartoon Library and Museum celebrates and contextualizes the importance of their work.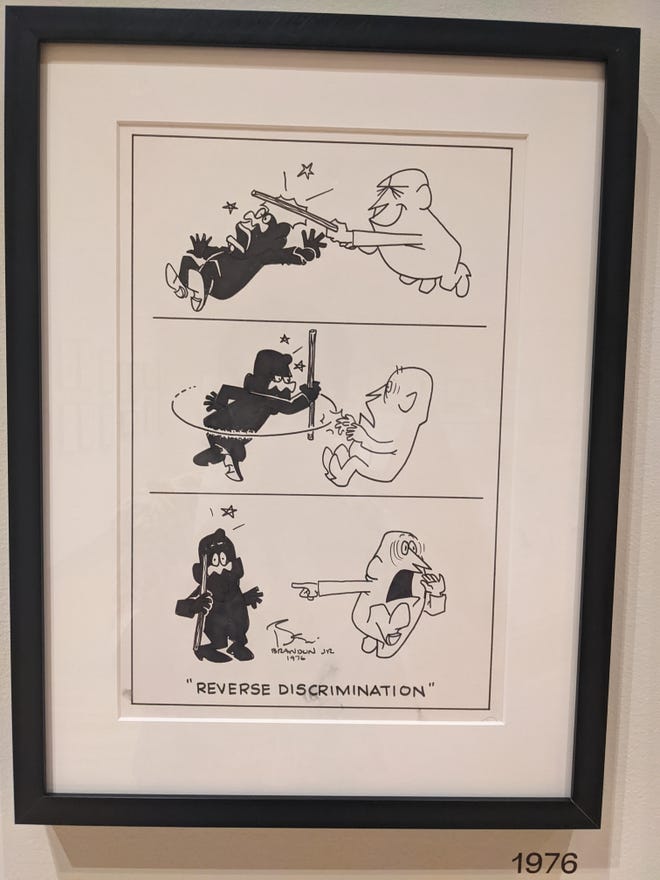 The exhibit, which mostly focuses on Brumsic Brandon Jr.'s work with Brandon-Croft's more modern, reactive commentary comics dispersed throughout, is a fascinating snapshot of a history that does not feel very far away at all.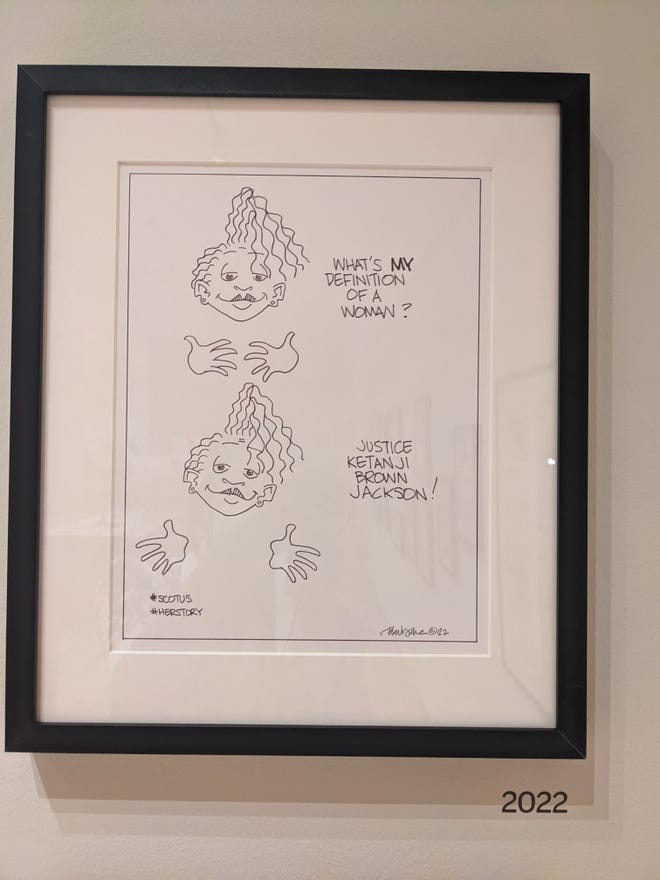 Brandon's work (especially the editorial cartoons) is funny and cuts straight to the bone. There's a brilliance to his comics and a wonderful playfulness to his figures, even when they're dealing with serious topics. Brandon's comics, decades old, feel like they could have been published yesterday and are so relevant it adds a sense of exacerbation to the reader's experience, whether he touches on topics like white flight or police brutality.
Original art of Brandon's strip Luther (one of the earliest popular comics to feature an African American character as lead, nationally syndicated until 1986), in particular, is wonderful to see on display. Though Luther is Brandon's most popular work, the exhibit also displays some of his paper collages, which he turned to once Parkinson's affected his ability to draw with a pen.
Interspersed throughout the exhibit is art from Barbara Brandon-Croft (born 1958)'s Where I'm Coming From (distributed until 2005) with which she became the country's first Black woman cartoonist to appear in mainstream press. Brandon-Croft's comics take a more conversational, modern bent to her topics, and span up even to this year with a cartoon about Justice Kentanji Brown Jackson.
This exhibit is definitely worth visiting, as it shines light on the work of two really interesting artists who have covered the impact and individual scope of racism in America through their comics for decades.
Still… Racism in America was curated by Tara Nakashima Donahue originated in New York City at the Medialia Gallery. The instillation at the Billy Ireland includes original Luthor cartoons from the Brumsic Brandon, Jr. Collection at the Billy Ireland.
If you're interested in stopping by the Billy Ireland in Columbus, the exhibit will remain on display until October 23, 2022, from Wednesdays to Sundays at 1:00 pm - 5:00 pm at the Friends of the Libraries Gallery, Billy Ireland Cartoon Library & Museum, Sullivant Hall, 1813 N. High St. Columbus, Ohio 43210.
---
If you're checking out Still… Racism in America, make sure to visit Celebrating Sparky, the Charles M. Schulz exhibit, just in the next room over.