All the best cosplay from L.A. Comic Con 2022
Cosplayers were out in force at the Los Angeles Convention Center this past weekend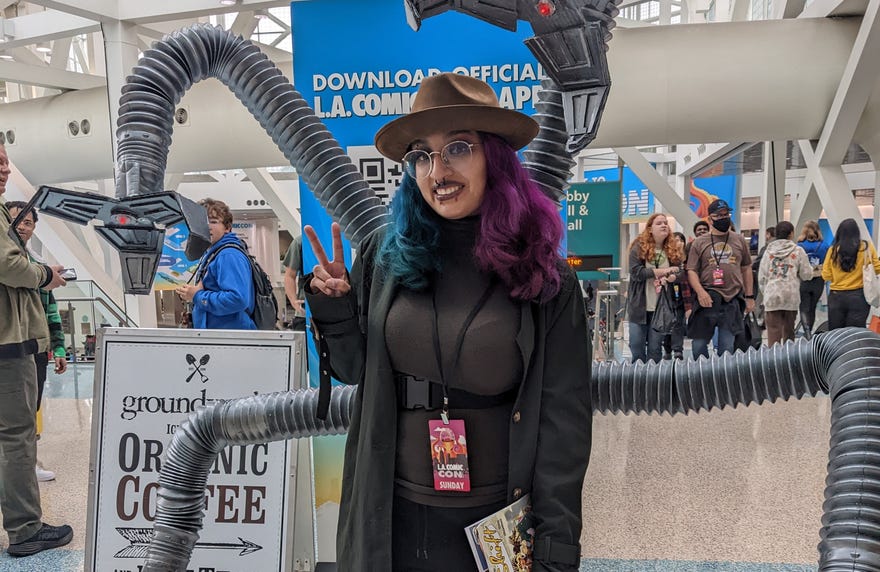 One of the most exciting parts of being at a comic convention is checking out all of the amazing cosplays that attendees have work ages on and are finally able to show off.
This is Popverse's very first trip to L.A. Comic Con at the Los Angeles Convention Center, and we were particularly excited to check out (beyond the cool exhibitors, panels, and events) what the most popular, exciting, and impressive cosplays of the weekend would be.
So in case you weren't able to make it out to LA this weekend, or in case you wanted to hunt down a better snapshot of that Samwise Gamgee cosplayer you saw-- check out our cosplay gallery below.
Like this? You'll love our galleries for the best cosplays from New York Comic Con 2022, Disney's D23 Expo 2022, Emerald City Comic Con 2022, MCM Comic Con from October 2022.
Have a cosplayer in your life? Here's our recommendations for the best cosplay gift ideas.
And lastly, here's a heartwarming story of how cosplaying at conventions helped someone rediscover themselves.