Creed throws his hat into the comics ring with an original mini series from Boom! Studios
Wanted to know what happens to Amara Creed after Creed III? This comic has got your back.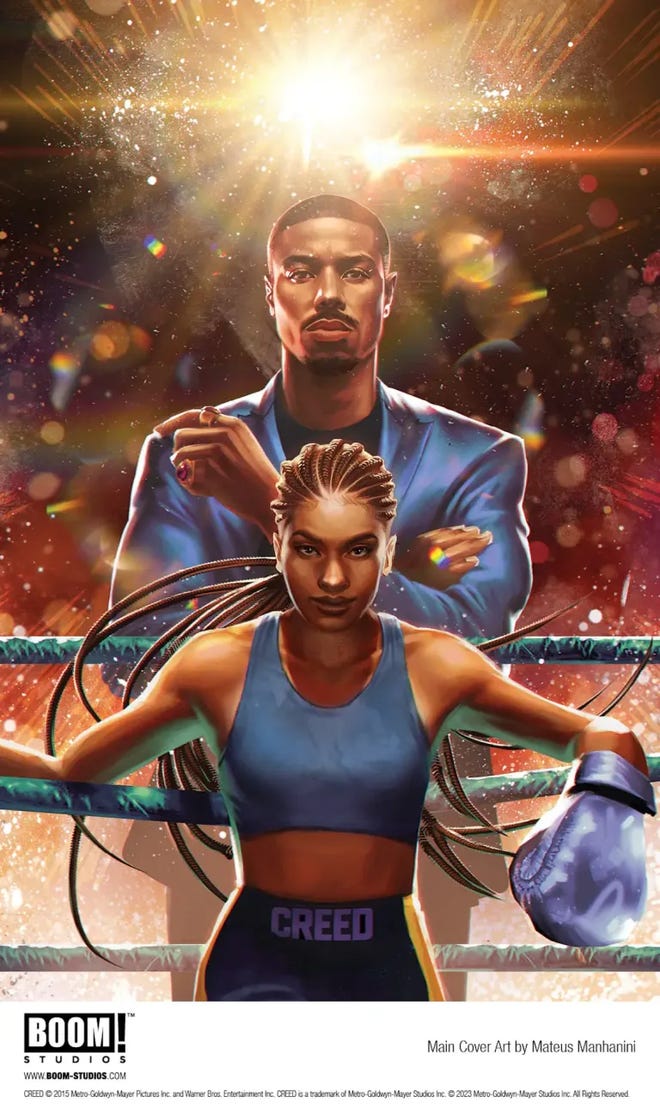 In the first Creed film, Michael B. Jordan's Adonis Creed has to square up with his father's legacy and learn to build his own professional legacy on his own terms. It seems fitting that Adonis' daughter might face the same struggle, when it comes to be her time. Amara Creed was introduced (as a baby) to audiences in Creed II, but we really got to know more about her as one of the standout characters in this year's Creed III, played by Mila Davis Kent, as she begins to show interest in following her dad's footsteps into a boxing career.
Now, Amara is getting her own story, in a brand new four-issue miniseries from Boom! Studios. This new comic, simply titled Creed, will follow Amara's story ten years after the events of Creed III, as she takes strides to make her own name and struggles under her dad (and coach's) overprotective eye.
Boom's official official blurb about the comic reads: "Ten years after the events of the blockbuster Creed III, Amara Creed is on her own path, stepping outside her father Adonis Creed's shadow and training like there's no tomorrow.
"But when her division opponents no longer present a challenge, Amara's drive will have her following in her father's footsteps, going underground.
"She'll also need the perfect trainer, but perfection comes with tangled strings attached."
As for who's in the ring this time around, Creed will be written by LaToya Morgan and Jai Jamison with art from Wilton Santos and a cover by Mateus Manhanini.
The first issue of the miniseries will hit shelves on Jun 28, 2023.
---
Gene Luen Yang's The Books of Clash flips the concept of the game on its head