The CW's Stargirl: Who killed the Gambler? Yvette Monreal reacts to the shocking season premiere
Yvette Monreal breaks down that shocking Stargirl season 3 twist
WARNING: This article contains spoilers for the season three premiere of Stargirl, which aired August 31. Don't read any further if you wish to remain unspoiled.
Stargirl returned for a third season on the CW, but not everyone made it out of the premiere episode alive. In a shocking twist, the first episode 'Frenemies Chapter One: The Murder' concluded with the Justice Society finding the body of their former foe, the Gambler. To make matters worse, their enemy-turned-teammate Cindy Burman was found standing over the body with a literal smoking gun. Did Cindy kill the Gambler? If not her, then who? Why was the Gambler targeted? This episode left us with a lot of questions, and Popverse was able to speak with Wildcat actress Yvette Monreal, who broke down this game-changing cliffhanger.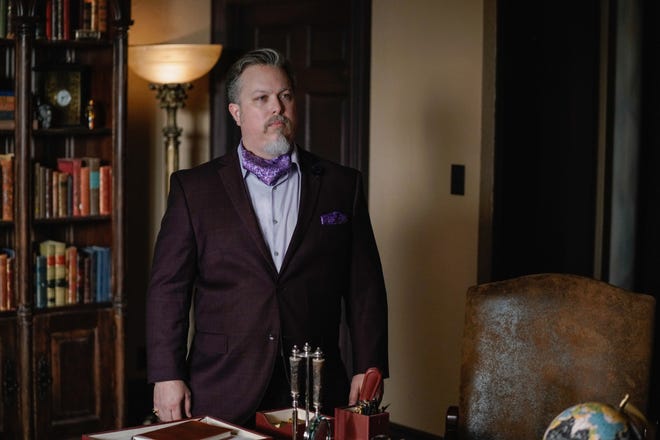 "I had heard about what we wanted to do with the show," Monreal shared. "They wanted it to be a murder mystery, but I didn't know that the Gambler was going to die."
Who is the Gambler?
The Gambler, played by Eric Goins, was a series regular during season one. After the Injustice Society were defeated by the Justice Society, the Gambler went into hiding, before returning in last night's season premiere. The former villain claimed he had turned over a new leaf, but he was killed before he could fully atone for his past misdeeds. For Monreal, this was heartbreaking.
"I was reading the script in the beginning about how he was kind of trying to change for his family and his daughter," Monreal recalled. "I was like, 'Aww, maybe second chances do work, and people do have changes of heart.' But to not see that fully play out, that was a big shocker to me. I was completely shocked that Gambler died."
Although there was no love between Wildcat and the Gambler, Monreal did feel sad about losing Eric Goins as a co-star. "We love Eric. He's such a fantastic actor. It's really hard though, because I feel like everyone's a fantastic actor on the show. So to see anybody leave really puts a damper in the mood. It makes me feel really sad for a good minute."
Who killed the Gambler on Stargirl?
The identity of the Gambler's killer is a mystery, but according to Monreal, her character Yolanda Montez only has one suspect. "You know what's going through my head. I am 1,000% sure Cindy did it. It's black and white," Monreal said. "She's standing there with a gun. Gambler is on the floor. There's no going back from that. I feel like I saw what I needed to see. I was already thinking it, now to have it in person, and have her just be standing there over his dead body, it's just painted black and white. Like I said, there's no going around it."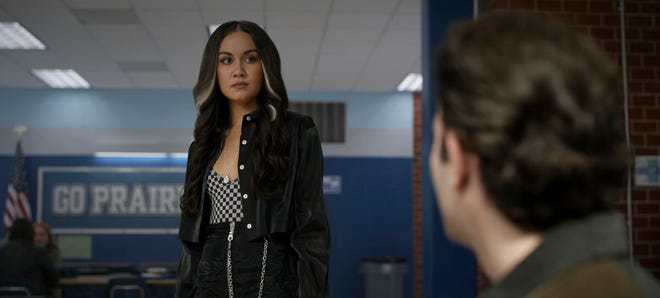 Time will tell if Yolanda is right or if Cindy is innocent. Yolanda Montez and Cindy Burman have had a contemptuous relationship ever since the first season. It was Cindy who leaked Yolanda's nude pictures, ruining her social status at school, and damaging her relationship with her family. This move made their battles as Shiv and Wildcat personal. Now Cindy is trying to redeem herself and join the Justice Society, but the murder of the Gambler threatens to grow the divide between them. When asked about what we could expect from the rest of the season, Monreal teased a rougher relationship between Yolanda and Cindy. "This only pushes Yolanda to act the way she does with Cindy. It only gives her more of a reason to protect this family that she has within the JSA. It just makes her way more protective, and way more on-guard. This doesn't sit well with Yolanda at all."
We're only one episode into Stargirl season three, and it feels like a bomb has gone off. If Monreal's comments are any indication, things are going to get tense for the Justice Society, as suspicion over the murder threatens to tear the team apart.
Stargirl season three airs every Wednesday on the CW at 8pm EST.
---
Want to hear more of Yvette Monreal's take on this upcoming season? Check out Stargirl's Yvette Monreal chats Wildcat's new arc, new neighbors, and new teammates in season three