Daredevil returns, renewed and recharged in a comic book relaunch this September
Saladin Ahmed and Aaron Kuder are ol' hornhead's newest creative team
The end is nigh for Chip Zdarsky and Marco Checchetto's current, critically acclaimed Daredevil run, with the final issue already announced for an August release. In the world of superhero comics, that can only mean one thing: a high-profile relaunch with a brand-new creative team, with Marvel revealing that, come September, Saladin Ahmed and Aaron Kuder will step in to create a brand new Daredevil #1.
According to the publisher, the new series will "take Matt Murdock on a knockout of an adventure" and offer, and I quote, "Romance! Intrigue! And of course ACTION! All delivered in the Mighty Marvel Manner!"
If nothing else, that sounds tonally substantially different than the usual dark, introspective Daredevil fare. Talking on the This Week in Marvel podcast, which broke the news of the new creative team, Ahmed said, "I wanted to only take this job on if I felt like I had a new, unique take on Matt and on Hell's Kitchen. And so that's at the center of this… him and his world, but it's the Marvel Universe. What I've really enjoyed in talking with other editors, other offices, is finding ways through these first couple of arcs we have planned to keep this centered on Matt, keep this centered on his people, in his world, but to bring (in a very organic and surprising fun way) some familiar Marvel figures that I think are going to blow people's mind when they pop up on the page!"
In his latest Substack mailing, Zdarsky teased, "My run leads directly into his, pretty seamlessly, so if you've been enjoying my take on Daredevil you're going to love this run. If you have not been enjoying my take then you also will probably love this run, it's just that good. And holy shit, Aaron is producing the best work of his career. Beautiful, thoughtful pages."
Daredevil has traditionally been a high profile character in terms of Marvel's comic book output, and is likely to become even more so thanks to the upcoming Disney+ series featuring the character, Daredevil: Born Again, which is expected to bow on the streamer in early 2024.
The cover for the first issue of the new run comes from classic DD artist John Romita Jr., and can be seen below. The first issue in the series is set for a September 13 release.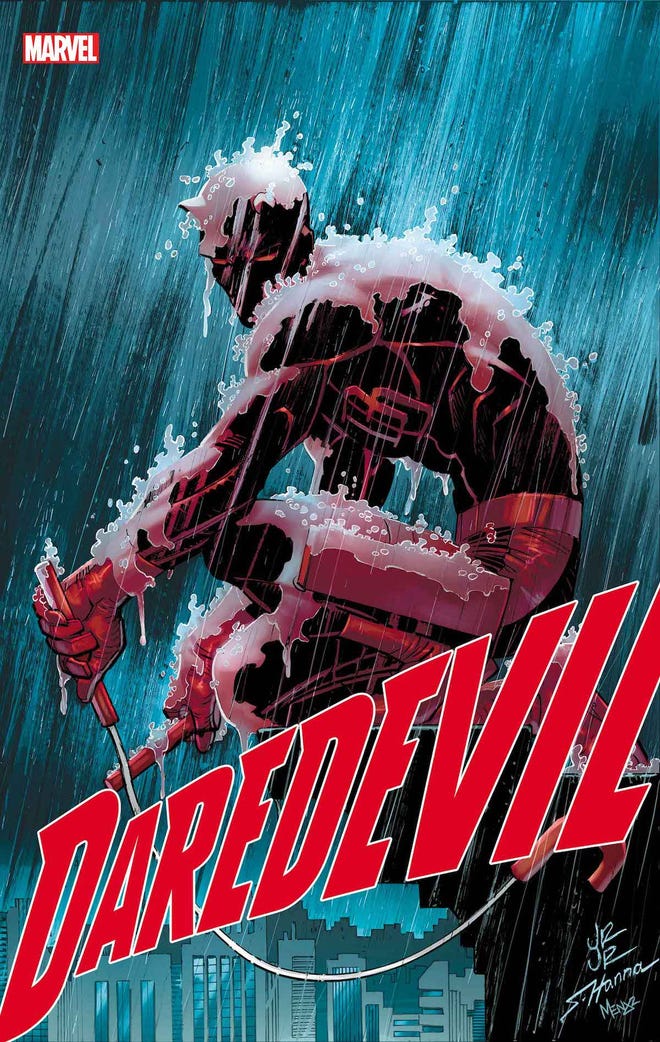 ---
What's that? You've never read Daredevil before and you want to read some of the best Daredevil comics? This list might of interest to you.