Dark Horse resurrects the Original Vampire with new Berger Books graphic novel
Step Aside, Drac: Carmilla, The First Vampire Returns at Berger Books
Dark Horse Comics might not be exhibiting at San Diego Comic-Con this year, but that doesn't mean that they're not making news by announcing a new graphic novel that updates one of the very first vampire tales – one that predates Dracula himself – for contemporary audiences. Prepare to meet Carmilla: The First Vampire.
A period murder mystery set in 1996, Carmilla: The First Vampire follows a Chinese American social worker as she tries to track down the truth behind a series of murders of homeless LGBTQ+ women – a trail that leds to a new nightclub in the heart of Manhattan's Chinatown district called Carmilla's. There, she meets Violet – a woman who might be the next target of the killer.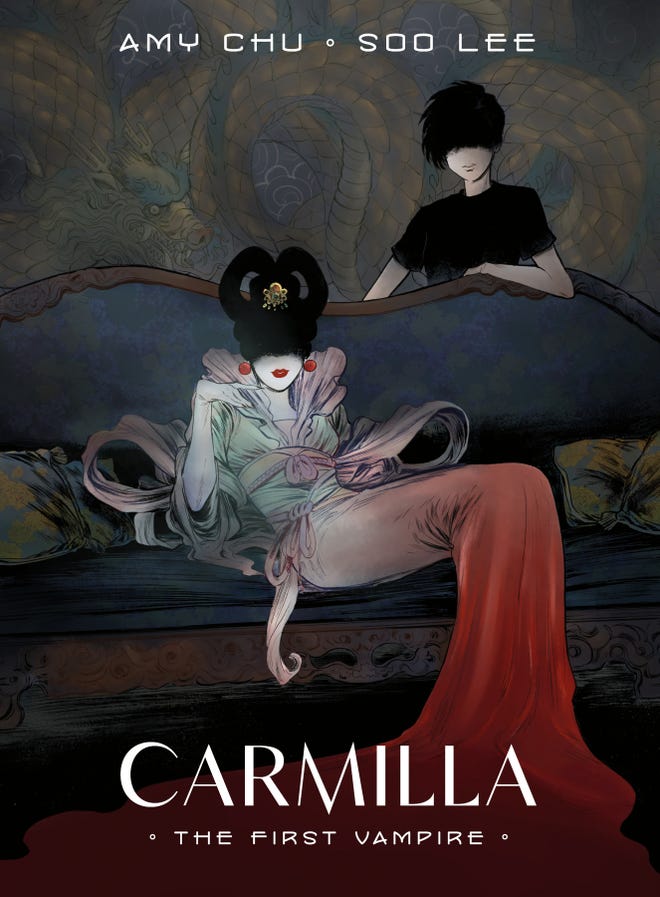 In a statement, writer Amy Chu (DC's Poison Ivy: Cycle of Life and Death, Netflix's DOTA: Dragon's Blood) revealed that the project's inspirations lie in the real life roots of the Dracula myth. "Everyone is familiar with Dracula, but few know it was inspired by the vampire Carmilla who fell in love with the many young women who became her victims," she says, referring to Sheridan Le Fanu's 1872 novel Carmilla, which predated Bram Stoker's iconic novel by more than a quarter century. "Bringing the story to '90s New York let me explore themes of cultural identity, gentrification, homophobia and racism. It's definitely the darkest, most mature storyline I've ever written!"
Soo Lee, who's worked on AHOY Comics' Ash and Thorn, as well as Image Comics' Stillwater: The Escape, is similarly enamored of the updated setting. "Goth, horror, and vampires make up the classic backdrop to 90's New York," she enthuses. "Using the colorful ambience of the city and cultural references, Amy and I bring back to life to an old NYC that I know and love in this retelling of Carmilla."
Camilla: The First Vampire will be released under the Berger Books imprint headed up by former Vertigo executive editor Karen Berger, who says about the book, "Not only is Carmilla a mesmerizing, steamy and decadent thriller, but Amy and Soo have delivered a story with important cultural themes which resonate in today's antagonizing times."
Carmilla: The First Vampire is scheduled for a January 11, 2023 release in comic book stores (bookstores will get it just under two weeks later on January 24).
Keep track of this and ALL the news from this weekend with our San Diego Comic-Con 2022 coverage round-up.