Dav Pilkey to tackle book banning and Dr. Fredric Wertham in his next guaranteed NYT best-selling comic
The most popular comic book series in North America takes on one of the comic industry's greatest real-life villains.
The most popular comic in North America returns this fall - and in this latest installment, it's taking on one of the comics industry's greatest villains of all time.
In November 28's Cat Kid Comic Club: Influencers, cartoonist Dav Pilkey is taking on Dr. Fredric Wertham, the mid-20th century psychiatrist who promoted the idea that comics (be it comic books, comic strips, or whatever) caused children and youth to descend into a life of crime and immorality.
Cat Kid Comic Club is the best-selling (New York Times, Amazon, and otherwise) comic series by Pilkey, the latest series for the cartoonist after the previous success of Dog Man and Captain Underpants. Each new installment of Cat Kid Comic Club sells in the millions, outstripping even the 'mainstream' comic book heroics of Marvel and DC on a per-title basis.
And it's primarily read by children (and their parents).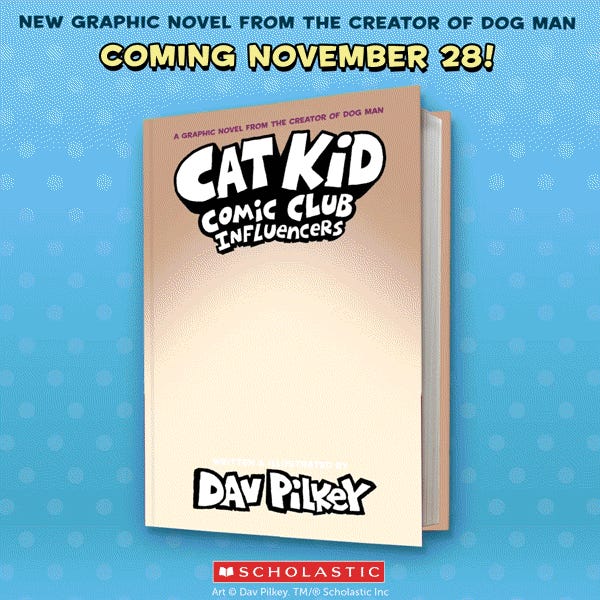 So why should today's children need to learn about Dr. Fredric Wertham, his book the Seduction of the Innocent, and the US Senate hearings on the banning of comics that he instigated? We asked Pilkey, and got an answer.
"In Cat Kid Comic Club: Influencers, I included the story of Dr. Fredric Wertham, so that kids see how misinformation can have devastating effects that can last for generations," Pilkey told Popverse.
Pilkey even shared with us an exclusive sneak peek at the Wertham story in Cat Kid Comic Club: Influencers before its November 28 release date.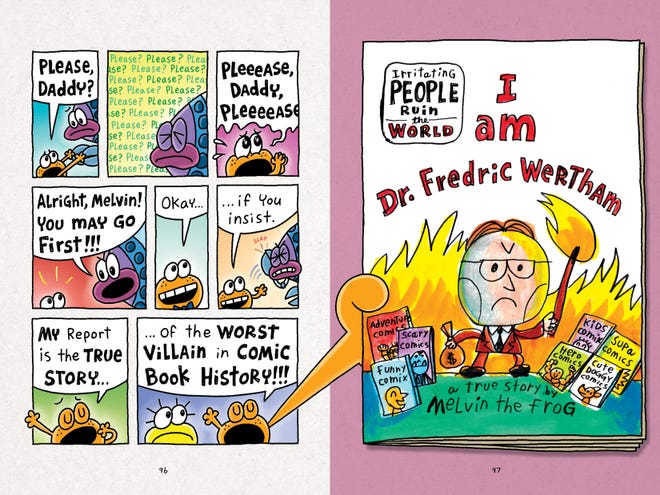 Cat Kid Comic Club is an anthology series that uses illustration, photography, papercraft, painting, poetry, clay figures, and more to tell stories of creativity and passion in the pursuit of life's goals.
Cat Kid Comic Club: Influencers follows the aforementioned club after they have had their first comics published, and the anxiety that follows for any comic creator.
And there's cats, of course. But not just cats - cats that make comics.
Cat Kid Comic Club: Influencers goes on sale November 28, 2023.
---
Here's how to read Cat Kid Comic Club, Dog Man, and all of Dav Pilkey's books in order.