Dog Man books: How to read Dog Man (and all of Dav Pilkey's other books) in order!
Celebrate the announcement of the 12th book in the series with this guide to the... 30 earlier titles in the canon...? (Math is hard)
You really can't keep a good superhero down — especially when they're also a very good boy. Dav Pilkey's Dog Man has already become one of the biggest books of the year with its eleventh installment, but now we know that the twelfth book in the series is scheduled for 2024 — and that a new Cat Kid Comic Club is also on the way before that. It's Dog Man's world, we're just lucky enough to live in it.
But wait, you might be asking yourself: I've never even read one Dog Man book, never mind 11. And what is the Cat Kid Comic Club? How am I going to catch up with all of this stuff by next March, anyway? The first place to start is by checking out our explainer on the new book and the Dog Man mythos, which gives you a solid basis for checking out the books themselves and just diving in. You know what would help with that, though? A list of all the Dog Man books to help you know how to read the Dog Man series (and more!) in order.
How to read the Dog Man books in order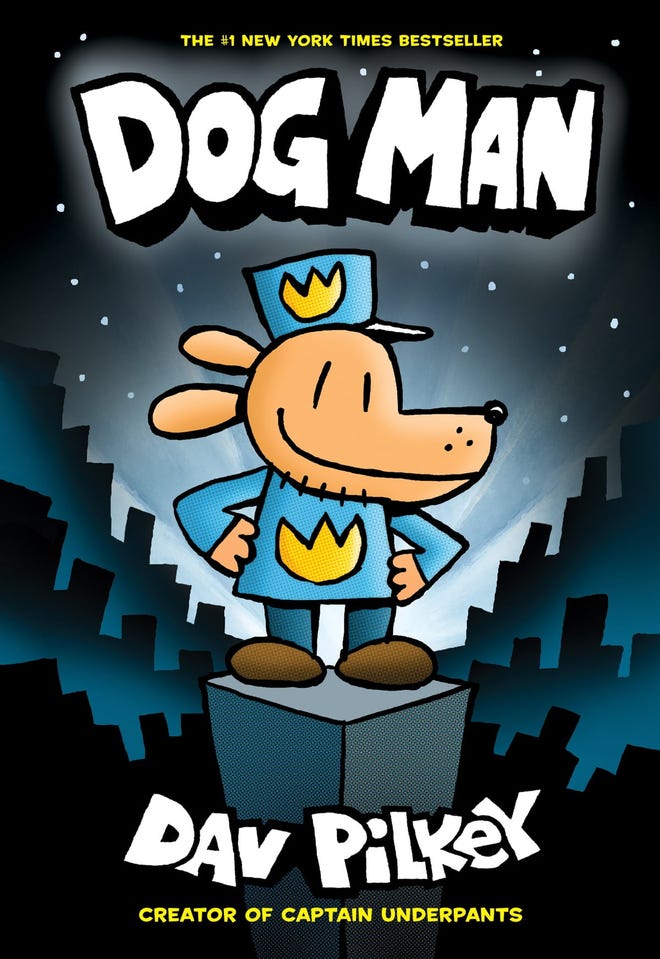 There are eleven official books in the Dog Man series to date, and they are:
In terms of chronological order, it's a very straightforward series: Book 2 takes place after Book 1, and so on. See? Simple! Unlike…
How to read the entire Dog Man universe in order
…Okay, here's where things get a little more complicated. Dog Man actually debuted in the ninth book of the Captain Underpants series, as the creation of George Beard and Harold Hutchins, who go on to appear in the Dog Man series proper. So… does that make Captain Underpants part of the larger Dog Man mythology…? It would appear so, but that's not the only complication: Dog Man doesn't just have a spin-off series — Cat Kid Comic Club — but it's a spin-off series that features the son/clone of one of Dog Man's antagonists, who happens to have first appeared in an entirely different Captain Underpants series.
The whole Dog Man universe, then, is something surprisingly complex and sizable. Be warned — this is how you'd get to read the whole thing: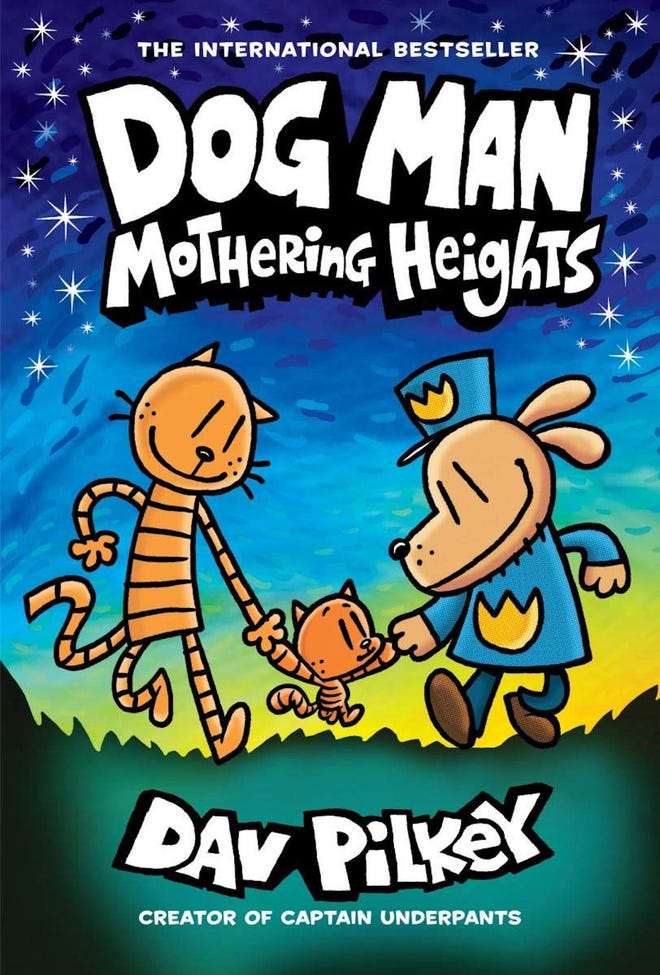 For those curious: Dog Man and the League of Misfits FCBD Edition is the new story included in the recent 25 1/2th anniversary edition of The Adventures of Captain Underpants, which is being released as a standalone single issue on Free Comic Book Day 2023, and Wally's World is a Dog Man-related free 16-page comic, as created by Lil Petey from the Dog Man and Cat Kid Comic Club series.
And if you're wondering what The Adventures of Super Diaper Baby and The Adventures of Ook and Gluk are, they're standalone books that are, like Dog Man, canonical creations of George and Harold; moreover, Super Diaper Baby introduces Petey, who's one of Dog Man's nemeses, and also the clone-father of L'il Petey, AKA Cat Kid. As Jack Kirby put it in the '70s, 'don't ask, just buy it.'
What's the newest Dog Man?
The most recent official Dog Man book is this year's Dog Man: Twenty Thousand Fleas Under The Sea, released March 28. It's the first new Dog Man book in two years, after a schedule of two books a year between 2016 and 2019. (Creator Dav Pilkey hasn't been taking it easy in the last few years; he's also produced four books in the Cat Kid Comic Club series in that time.)
What's next?
The twelfth book of the Dog Man series has been announced and has a release date. Dog Man: The Scarlet Shedder will be hitting bookshelves on March 19, 2024. Read more details about this upcoming book with our Scarlet Shedder guide.
---
Want to know more about the upcoming Dog Man book? We're here to help.