Dav Pilkey's Cat Kid Comics Club returns in a big way, with a new graphic novel - and a musical!
Influencers, the fifth book in the series, will be released this November
It's impossible to predict the future, but sometimes, you can make a pretty informed guess. For example, we can already tell what one of the hottest gifts for kids this holiday season is going to be, thanks to the simple fact that this November sees the release of a new volume of Dav Pilkey's best-selling Dog Man spin-off series, Cat Kid Comics Club. See? Maybe this prognostication thing isn't that difficult after all.
The latest book in the graphic novel series — which has its roots in the publishing phenomenon that is Pilkey's Dog Man — will be titled Cat Kid Comic Club: Influencers, and it's got an unexpected hook: when the group learns that one of its comics is about to be published, members get filled with doubt, anxiety and imposter syndrome as they wonder if they can regain their creative mojo or if success has ruined them… Also, who is going to turn out to be the leader of the gang: Naomi or Melvin?
As with each installment of the series so far, the story is accompanied by mini comics "created" by the members of the group; this time around, fans will get to enjoy "Two Birds," "Frogzilla vs. Mechafrogzilla," and the amazingly titled "I Am Dr. Fredric Wertham." (For those who don't get it, here's a clue.) The new book, once again written and drawn by Pilkey, will be released November 28, 2023.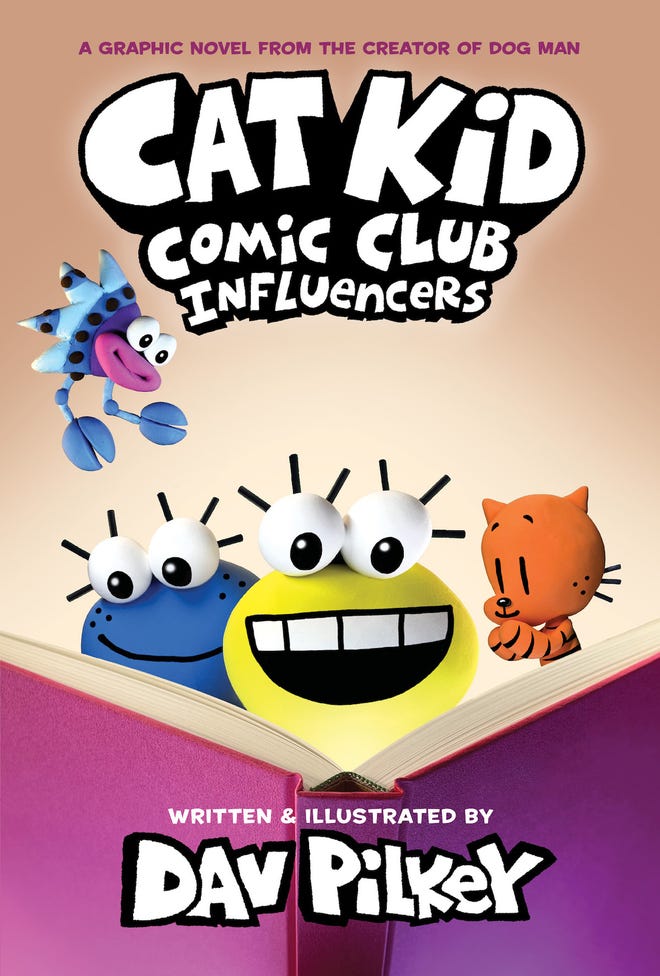 For those who can't wait that long for more Comics Club: what about comics in a theater? That's what's on offer as part of TheaterWorksUSA's Cat Kid Comic Club: The Musical, which has its world premiere at the Lucille Lortel Theatre in New York City this summer.
Adapted by Kevin Del Aguila and Brad Alexander, and directed by Marlo Hunter with musical direction from Paul Staroba, the show follows TheaterWorksUSA's Dog Man: The Musical from 2019, and sees Cat Kid and Molly Pollywog have to figure out how to teach 21 baby frogs how to make comics, while dealing with inter-frog rivalry, unconvinced parents, and the other dangers that come from trying to wrangle so much creativity in one place.
The show will open July 21, ahead of an official opening night on July 30, and run through August 27, 2023.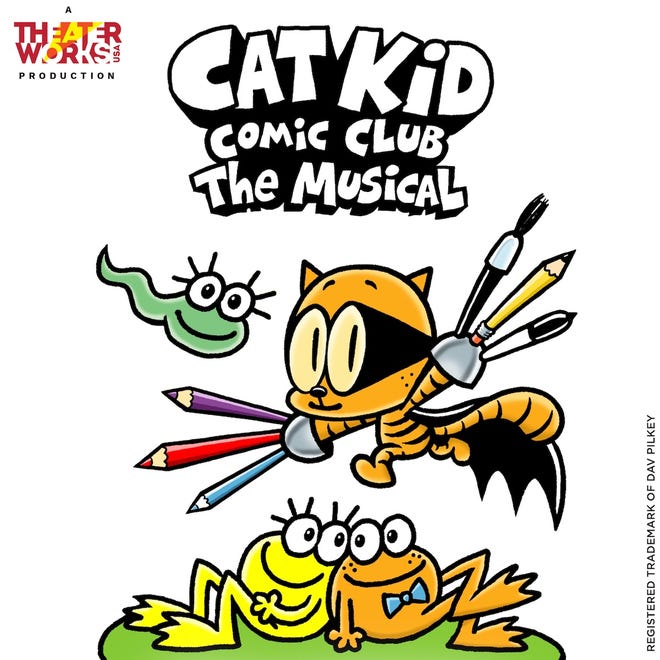 ---
Pilkey's Dog Man series are an ideal introduction to comics for kids. And a particularly great introduction to Grant Morrison's comics, in particular.